America's Favorite Cycling Event Series Starts to Sell out!
Bikes & Beers features three ride distances for all abilities, full support, live music, prizes and Craft Beer at the finish! Featuring the best Craft Breweries in the USA! First three events Maryland and New Jersey Sold Out in advance. New dates and locations being added.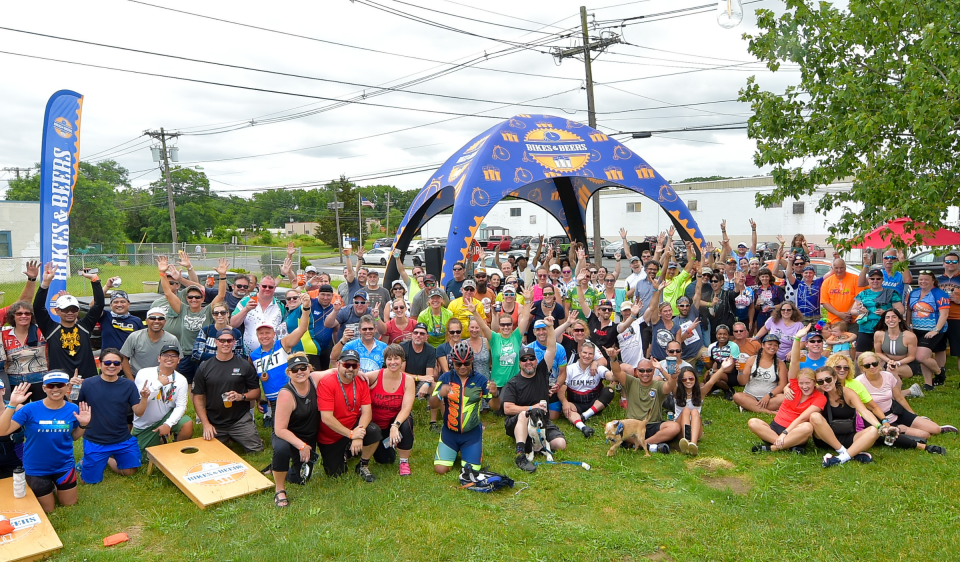 Bikes and Beers' in-person events returned to the roads of Northeast America this June. The first three events in Frederick, MD, Somerdale, NJ and Baltimore, MD sold out in advance.
Over 1,200 cyclists took part in the ride in Frederick, MD with back to back days with Attaboy Beer and Smoke Town Brewing.
The Bikes and Beers series features some of the best breweries in the country. Every event has a post-ride festival and benefits a local bicycle charity to improve cycling conditions in that city.
The series is one of the largest in the USA, with over 40 breweries in 18 states attracting over 50,000 cyclists since its inception over 8 years ago.
Ride a Bike. Drink a Beer. Be Awesome!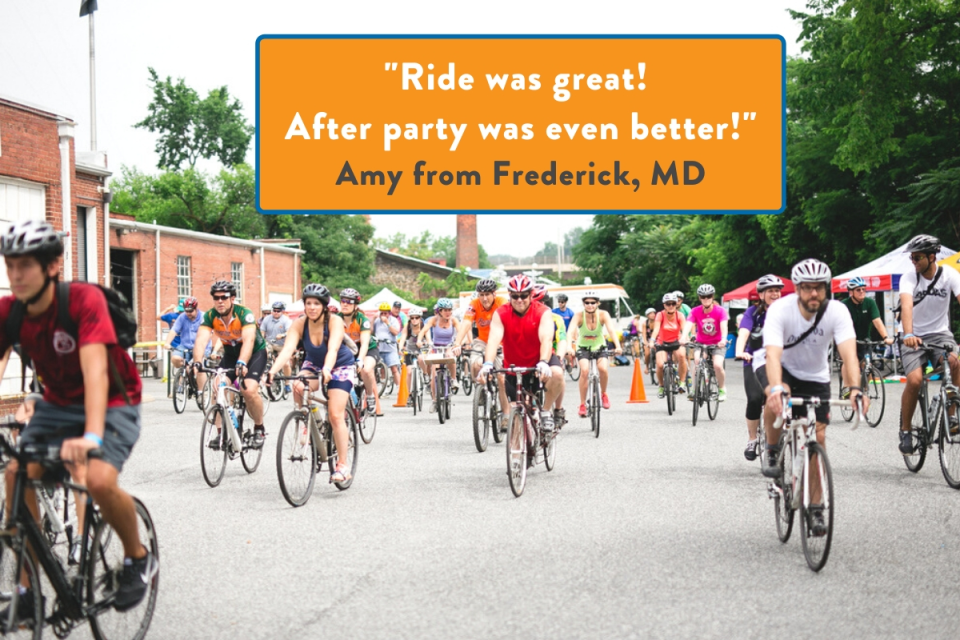 Every event features several distances to suit cyclists of all abilities, including 15 miles for novices, 30 miles for intermediate riders and 50 miles for experienced riders.
All rides feature fully marked routes, morning fuel stations, rest stops with refreshments and will finish up back at the featured brewery for some rewarding craft beers, live music, games, and much more!
Enjoy all the perks of the after party which includes a Bikes & Beers pint glass, 2 beers, a koozie, and raffle ticket!
Riders are required to choose a start wave when registering due to the current health restrictions and adhere to social distancing rules when required.
Professional Photos
Bikes and Beers are providing professional photos at each event now. They give a bike plate to all participants and then they have photographers taking pictures in the pre-ride, during, and post-ride party. The participants can look up their pictures after the event and purchase them.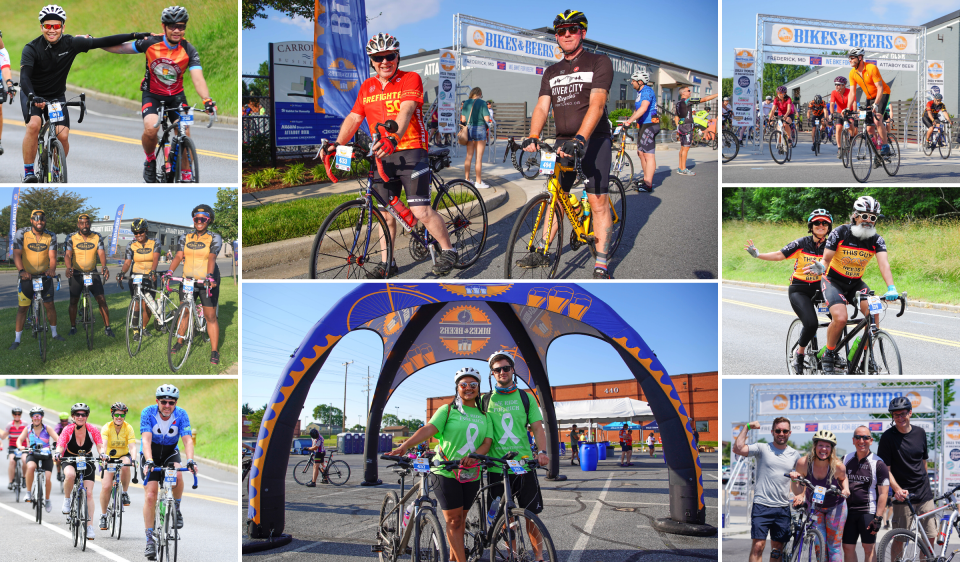 Remaining 2021 Bike and Beers Calendar
| | | | |
| --- | --- | --- | --- |
| DATE | LOCATION | BREWERY | |
| July 17 | | VICTORY BREWING | |
| July 24 | | SMUTTYNOSE BREWING | |
| July 31st | | TWO ROADS BREWING | |
| August 14 | | JAILBREAK BREWING | |
| August 28 | | HARPOON BREWERY | |
| September 18 | | TRöEGS BREWING | |
| September 25 | | CAPE MAY BREWING | |
| October 3 | | YARDS BREWING | |
| October 9 | | DEFINITIVE BREWING | |
| October 16 | | RHINEGEIST BREWERY | |
| November 13 | | HARDYWOOD BREWERY | |


Register Now to Secure a Place!
2021 event series tickets are currently discounted for a limited time.
Register 1 Month out from any event to save $10! (Already applied)
£20 OFF SALE on NEW Stratford, CT event offer ened June 27th!
Some distances on some events have already SOLD OUT in advance, register now to secure your spot. Spaces are VERY LIMITED due to Covid-19 restrictions.
More dates and locations are being confirmed with tickets on sale soon - with new events in Virginia (Oct 23), San Diego (Nov 20), and Florida (Dec 11)!
For full information, please visit; https://bikesandbeers.com