Bike & Beers SPRING TRAINING 2022 Registration Now Open
Bikes & Beers SPRING TRAINING is an 8-week challenge featuring weekly prizes, and awards!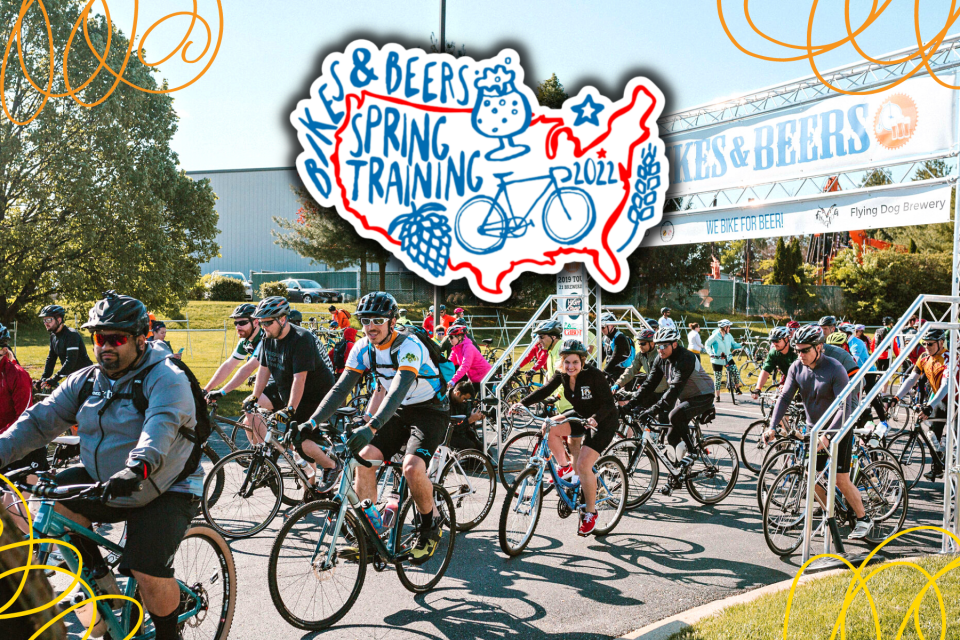 This is Bikes & Beers favorite way to get all of their riders involved in a group effort that spans the whole country!
Challenge yourself to submit as many miles and elevation as you can!
Every registration comes with a custom made USA CYCLING 8-WEEK TRAINING PROGRAM (optional to follow)! Get back in the saddle and warm up for summer and have some fun along the way!
Submit your results, share your photos, drink some craft beers, and support fellow cyclists!
First 250 registered get an extra raffle ticket to be entered to win $3,000+ in prizes! FACEBOOK LIVE drawing at the conclusion of the event!
First 500 registered also receive the 4-inch Spring Training 2022 die cut sticker!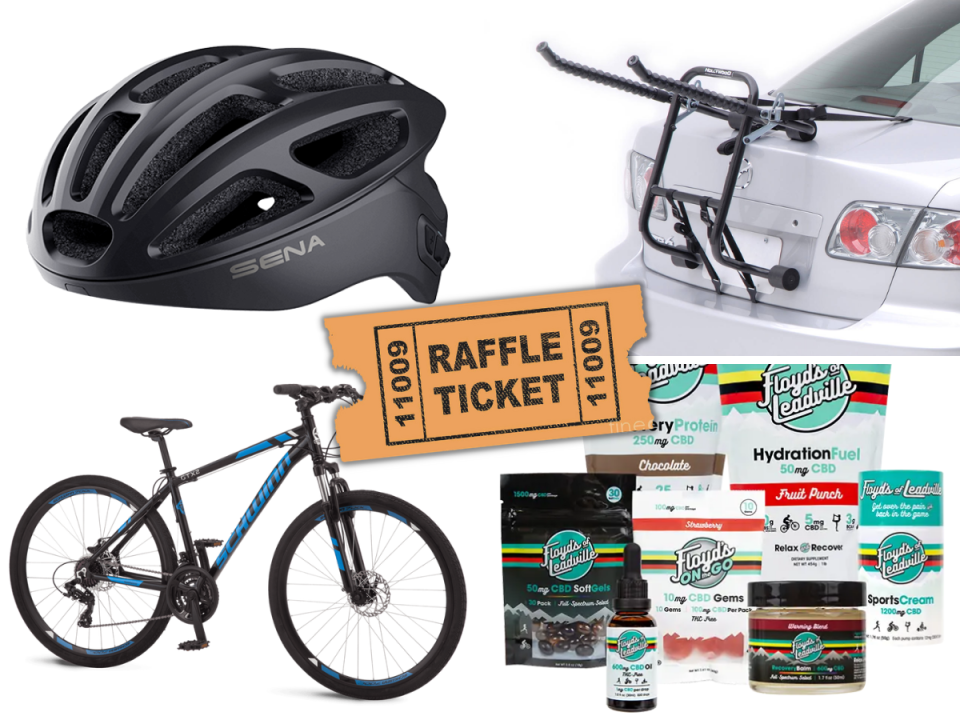 Three Categories to Choose from:
- Casual Rider Training Plan - End ride goal of 15 miles
- Intermediate Rider Training Plan - End ride goal of 30 miles
- Experienced Rider Training Plan - End ride goal of 50 miles
How it Works!
Pick your challenge. Categorized by end ride goal distance of 15, 30, or 50 miles
Every registration comes with a USA CYCLING 8-WEEK TRAINING PLAN PDF
The Ride:
- Submit your training progress as often as you like.
- Follow the training plan or blaze your own trail.
- Log your workouts on the results page (click here)
The Awards:
- Weekly awards given to the cyclist in each category that reports the most miles and elevation gain! (Cannot win multiple weeks)
- End of event performance and best picture awards!
- End of event raffle on Facebook LIVE with $3,000+ in prizes!
The SWAG:
- Special edition, screen-printed Spring Training 2022 T-Shirt!
- Bikes & Beers Spring Training logo die cut sticker (first 500 registrations)
- They'll ship your awesome race swag to your door - FREE SHIPPING!
Join & Post your photos on our Facebook Page (optional)
- Keep in touch and support you're newly made cycling friends!
Bikes & Beers Spring Training T-shirt!
Signing up for the event is the only way to get the exclusive Spring Training 2022 T-Shirt!
- 35% cotton/65% polyester
- Modern unisex fit - Looks Amazing!
- Hand Screen-Printed by a Local Printer!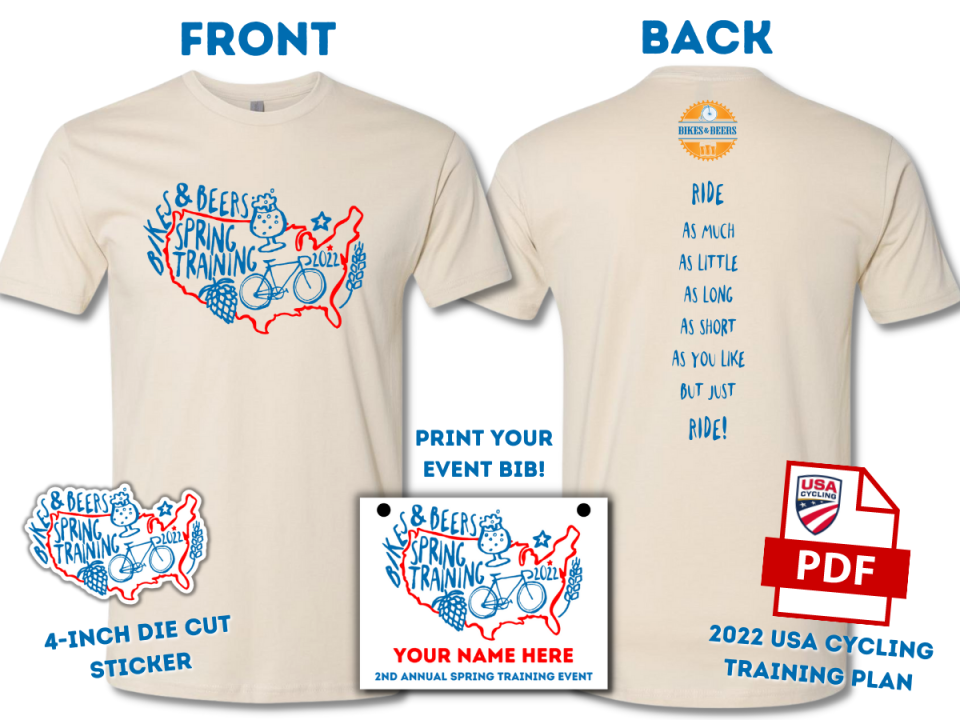 Bikes & Beers Partnership with USA Cycling!
Bikes and Beers worked with USA Cycling to come up with this detailed 10-week Spring Training program!

Every registration comes with a PDF download of the program (available in your confirmation email!)

All registered riders get a 20% OFF COUPON for a USA Cycling yearly membership!

USA Cycling memberships include:
1-hour consult with a USA cycling certified coach
VIP benefits at some of the biggest cycling events across the country (including preferential registration, entry fee discounts, and pre- & post-event experiences)
Discounts from industry partners
Your membership supports Team USA at the Olympics
View all the benefits HERE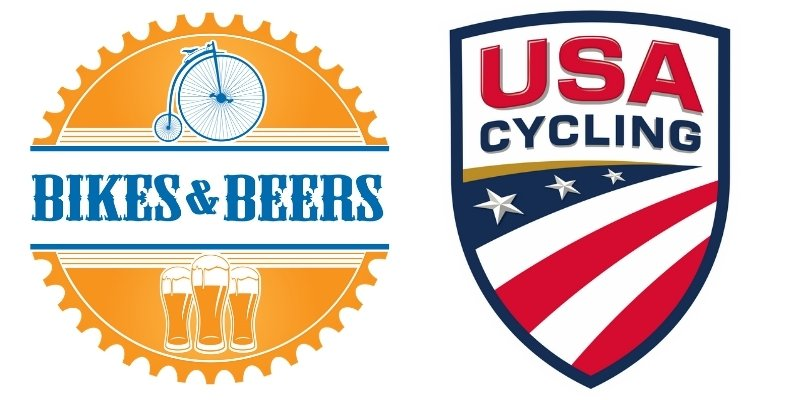 Register NOW and SAVE!
Gran Fondo Guide fans sign up now and get $5 OFF Registration using promo code "FONDO5"!
Click the button below to register:

For more information, please visit: https://www.bikesignup.com/bikesandbeers-springtraining
Produced by Bikes and Beers
BIKES & BEERS is an event organization founded in 2013 on the idea that cyclists enjoy challenging themselves and having fun! Beers on us afterwards! They host cycling events at over 25 Craft Breweries Nationwide. Every event donates 25% of proceeds to local cycling advocacy groups.
For more information, please visit: https://bikesandbeers.com