Niki Terpstra and Geoffrey Soupe to ride UCI Wish One Gravel
The two riders from Team TotalEngeries Pro Cycling will be at the start of the race for the the 1st edition of the only French stage of the Trek UCI Gravel World Series in Millau on June 5th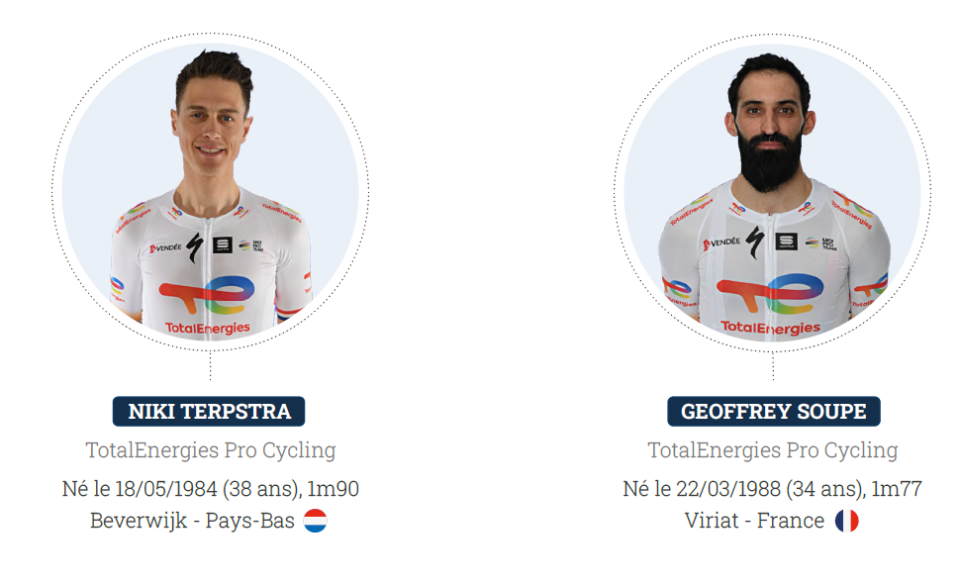 Niki Terpstra is winner of the Paris-Roubaix in 2014 and the Tour of Flanders in 2018 andG eoffrey Soupe, team sprinter, 9th in the Saudi Tour in 2020 and 3rd in stage 2 of the Giro in 2012.
The Wish One 130 is an existing event in the Aveyron region in France on a hilly and hard course with a lot of elevation. It has been organized for several years in Saint Geniez d'Olt and will now settle in the city of Millau for a first year as a qualification for the UCI Gravel World Championships.
The route has 96% of unpaved roads with a mix of dirt, gravel, hard-packed clay, quartz grit and mica. They wind, climb, switchback and descend through pine plantations, state forest and farms. The best way we can describe the roads of SEVEN is "parallel single track". They are exciting, challenging and magnificent to ride. prepared athletes.
With its changing landscapes, from the limestone of Larzac to the red stones of Camarès and the Templar cities, this atypical territory deserves to be known and offers to the Gravel lovers an exceptional playground, chosen by UCI to welcome the UCI Gravel World Series.
On the tracks of qualities recognized by the specialists of the discipline, the participants will be able to discover an exceptional territory and to benefit from the richness of the cultural heritage and the local gastronomy.
Nevertheless, the discovery of this new Eldorado of Gravel will not be easy. This demanding race will accumulate a total of more than 2,000m of positive vertical drop, further proof of the Gravel potential of this region.
After 130km of effort, the finish under the Millau Viaduct, an architectural marvel of modern times, will bring the UCI Gravel World Series Millau Grands Causses to a climax.
A 80km route will be proposed to the following categories : Women 50+ and Men 60+.
For more information, please visit: https://wishonegravelrace.com/en/home