Ride Faster Everywhere: Cycling Tips for Uphill, Downhill, Flat and Rolling Terrain
To help you prepare for your next challenge, here is our guide to the best ways to ride faster, everywhere!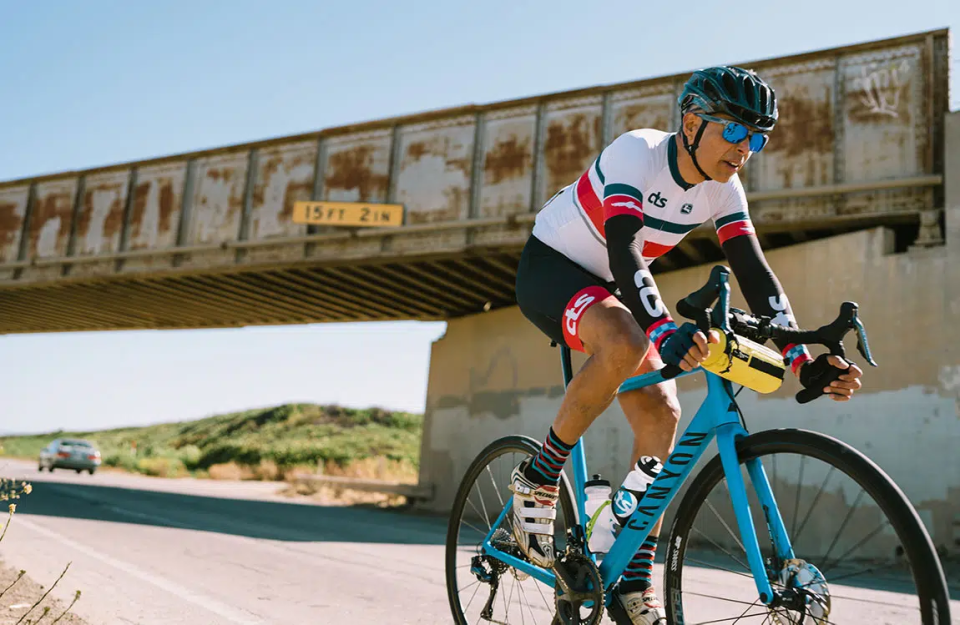 All riders have individual strengths and weaknesses, and sometimes they become apparent on specific types of terrain. Maybe you're great on long and steady climbs, but you struggle on short and punchy ones. Or perhaps you thrive on the on-off nature of riding hills but struggle with the constant pedaling on long flat rides. To help you prepare for your next challenge, here is a guide to the best ways to ride faster, everywhere.
Ride Faster Uphill
This is the area people often focus on the most, but you have to be careful. Focusing too much on climbing can take away from your ability to ride well on the flats and rollers. Training for climbing is a huge subject, and you can find plenty of Trainright resources here. For cyclists who have already been training and doing climbing workouts, here are ways to get the best performance from your fitness.
Don't start too fast
Many riders charge the bottom of a hill or sustained climb and then fade badly before reaching the summit. The goal is to meter your effort so you have power for the top third of the ascent, because cracking near the top will cost you more time than you can gain at the bottom. This becomes crucial when you're in a group because you want to go over the top with other riders so you can draft and work together after the descent.
Find a rhythm
Especially for longer climbs, settle into an intensity level, breathing rate and cadence you can maintain. If you're panting uncontrollably you're riding at an unsustainable level. For prolonged climbs your breathing will be deep and labored when you're near your maximum sustainable power, and you should able to speak in short phrases.
Pedal faster
Mashing too big a gear fatigues your leg muscles quickly, and spinning a ridiculously light gear is inefficient, has a higher oxygen cost, and spikes your heart rate. For most riders, the balance point between these extremes falls somewhere around 80-90rpm.
The above is a short excerpt from the full CTS TrainRight article, to read the full article, please visit: https://trainright.com/how-to-ride-faster-cycling-uphill-downhill-flat-ground-rolling-hills

FREE 14 DAY MEMBERSHIP TRIAL
Gran Fondo Guide fans, click on the image above and get TrainRight Membership for a 14 day no obligation trial. TrainRight Membership comes with a 30-day money-back guarantee!
About CTS
As it has since 2000, Carmichael Training Systems leads the endurance coaching industry with proven and innovative products, services, and content. And the results speak for themselves; no other coaching company produces more champions, in such a wide variety of sports and age groups, than CTS.
For more information, please visit: https://trainright.com