New Gran Fondo will reveal the attraction of Encamp Pas de la Casa´s cycling territory
On September 18, Andorra will see the birth of a new cycling experience, the Gran Fondo Encamp Pas de la Casa in one of the most popular areas of Pyrenees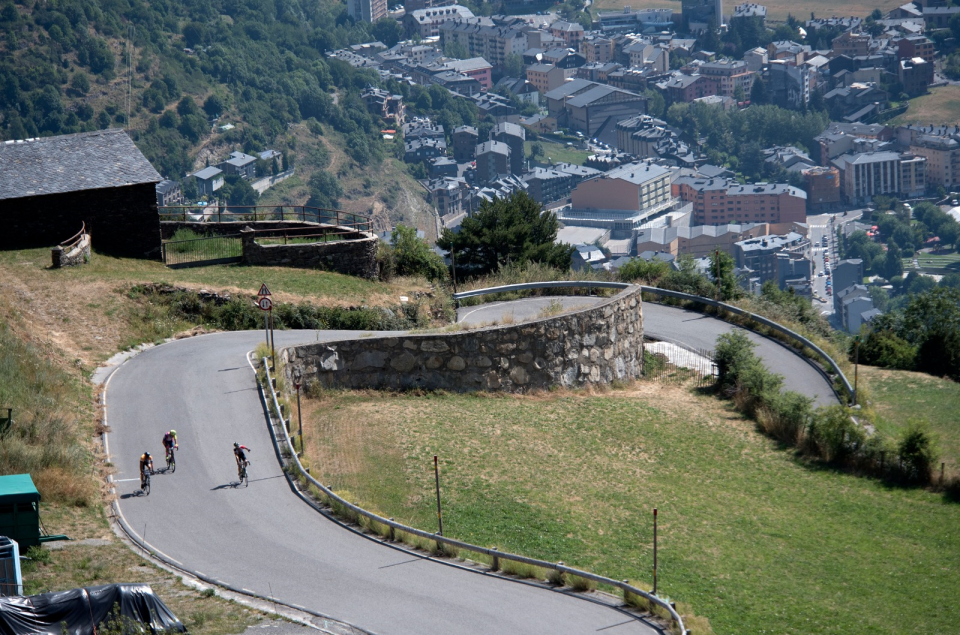 New Gran Fondo will reveal Encamp Pas de la Casa´s wonderful cycling territory.The long route will count for the Gran Fondo World Championship.
With the town of Encamp and its 1300 meters of altitude as the epicenter, the parish will be the scene of a great day of cycle tourism that will fill enclaves as cyclists as Encamp itself and its surroundings with bicycles, as well as climbs as iconic as Envalira, to the border with France, Beixalis, Ordino and Cortals d´Encamp, the ascent that will be in the three planned versions.
Three options
For the day, three circuits have been designed that will seek to cover all types of needs and public.
The longest one, "Envalira 103 km", a loop that will include climbs of Beixalis, Ordino, Envalira and Cortals d'Encamp, always starting and finishing in the most important town in the parish. This is an interesting challenge that exceeds 3,300 meters of elevation gain and will put the titles of this year's Gran Fondo World Championship at stake, a challenge that is also accompanied by important prizes and awards for the different categories.
Intermediate, called "Beixalis 47 kms", of 1670 meters, with the ascents to Beixalis and Cortals d´Encamp. In this format, the Gran Fondo World Championship titles will be put into play for junior beginners, that is from 16 to 18 years old, also allowing the possibility of using ebike and MTB for the route.
For people who want to be introduced in high mountain sections, "Cortals 31 kms" has been thought of with a little more than 1000 meters of difference in altitude. Here, in addition to the ebike and MTB, the use of gravel bikes is planned.
The Gran Fondo World Tour lands in Encamp
Encamp and its area are one of the most popular Andorran enclaves for cyclists. Located in the western sector of the country, its parish includes emblems such as Pas de la Casa and Grau Roig, very widespread among winter athletes and gradually among cycling lovers too.
The agreement with the managers of the Gran Fondo World Tour places the first edition of this event between more than 20 events that cover five continents, during practically the entire year, bringing together a community that exceeds 65,000 cyclists from all over the world. For this year, as mentioned, the Gran Fondo Encamp Pas de la Casa will also host the Gran Fondo World Championship, a badge that seeks to inspire cyclists who will travel to Encamp that weekend.
Although the three versions are set for Sunday 18, with as many different departures between 7.30 and 10 in the morning, it should be noted that cycling will be the protagonist throughout the weekend, with the briefing and welcome pack for the most raffles and gifts on Saturday, and a festive day with music, food and drinks on Sunday for the finishers of this maiden edition.
For more information, please visit: https://www.granfondoepc.com