How to Ride Faster at Your Favorite Repeat Cycling Events
Almost as soon as riders wipe the sweat and grime off their faces, they ask how they can go faster at the same event next year. Here's what you can do to go faster next time
This is part of the appeal for events that feature the same course year after year (i.e. Leadville 100, SBT GRVL, most gran fondos and road races). No matter where you finished in the standings, you can always return and race the course to better your personal performance. Here's what you can do to go faster next time.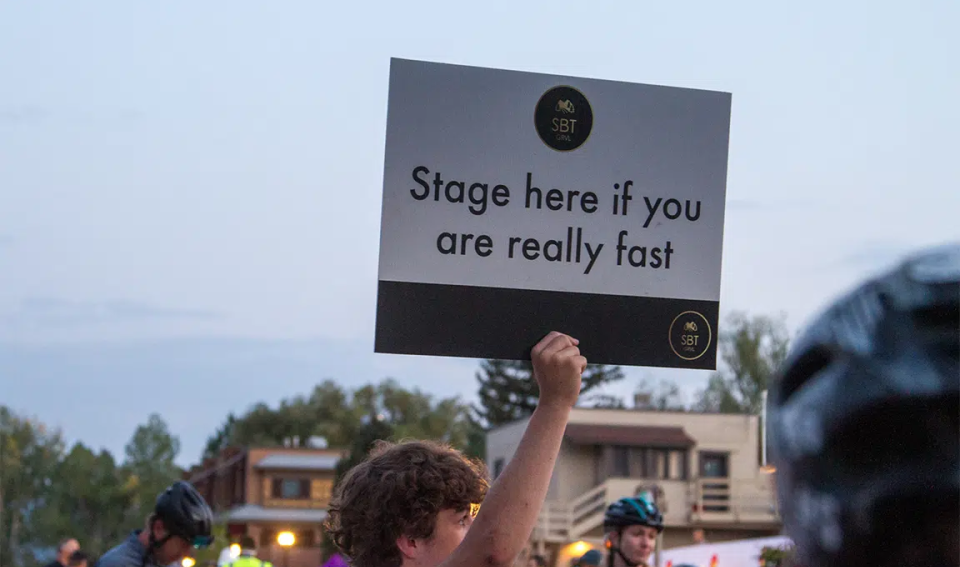 Start with 2 Weeks of Mental and Physical Recovery
Even if you are fired up to beat this year's finish time, your body and brain need a break after months of regimented training and heightened focus. And, of course, there's the fact that goal events like those mentioned above leave you physically exhausted and beat up. We typically recommend very light activity during the two weeks following major goal events, unless an athlete has subsequent events closely following the goal event.
For instance, if SBT GRVL was your big event for the year, then short and easy recovery rides for 2 weeks is a good way to physically recover and achieve a mental break. Use this time to catch up on some of the work, family, and relationship priorities you put on the back burner as you focused on your event.
Reduce training structure for 3-4 weeks
After taking it easy for about two weeks, it's time to start training again. At this point, though, the primary goal is to maintain the fitness you worked so hard to gain. You want to avoid substantial detraining because fitness is easier to lose than it is to gain. Fortunately, sports science is on your side this time; reducing your training workload by up to 50% for several weeks will only result in a loss of 5-10% of your current fitness level. I typically recommend 3-4 weeks of unstructured rides.
Unstructured doesn't mean optional, though. Consistency is still crucial; you can just take a break from structured interval workouts.
For context, reducing workload by 70% results in a 15-20% loss of fitness, which is what we typically see in athletes who take a prolonged break in the fall. While it's not the end of the world, regaining 20% of your fitness can take months, and the total timeline to lose and then regain that fitness can span 4-5 months. It's hard to make significant improvement from year to year if you spend a third of the year just losing fitness and getting back to where you started.
The above is a short excerpt from the full CTS TrainRight article, to read the full article, please visit: https://trainright.com/ride-faster-at-repeat-cycling-events

FREE 14 DAY MEMBERSHIP TRIAL
Gran Fondo Guide fans, click on the image above and get TrainRight Membership for a 14 day no obligation trial. TrainRight Membership comes with a 30-day money-back guarantee!
About CTS
As it has since 2000, Carmichael Training Systems leads the endurance coaching industry with proven and innovative products, services, and content. And the results speak for themselves; no other coaching company produces more champions, in such a wide variety of sports and age groups, than CTS.
For more information, please visit: https://trainright.com