Manx Missile could be back to smash Merckx's 34 Tour wins
Rumours are Cavendish has signed a 1 year contract with B&B Hotels – KTM team bringing along lead-out ace Max Richeze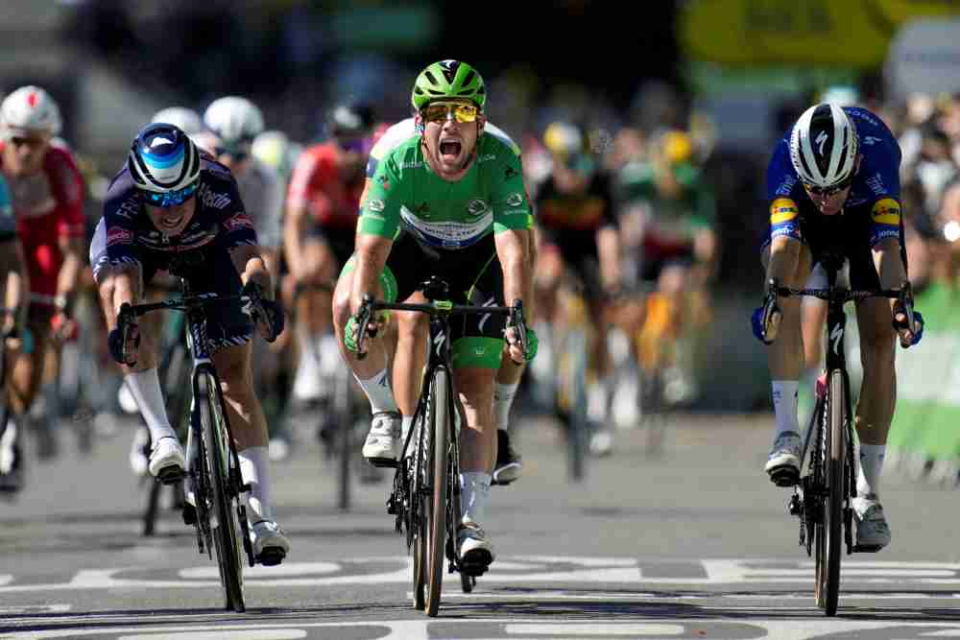 Cavendish was out of contract at Lefevere's team and was left off the Tour de France squad at the start of July, Cavendish says he has no plans to retire after missing out on this year's race.
Despite missing out on selection for the Tour de France last year, Mark Cavendish (Quick Step Alpha-Vinyl) said he had no plans to retire from racing.
"The only thing I regret is that I know I was in the form to win at the Tour de France. I'm in my best form for easily a decade, you know, and it's kind of like when you think that's gone to waste a bit, that can be hard."
Missing out on Tour de France selection, saw Cavendish return home and take part in the Gran Fondo Isle of Man, finishing eighth out of a field of more than 200 riders. Ben Swift (Ineos Grenadiers) also took part in the event.
However, in a recent social media post, the sprint ace who equals Eddy Merckx's 34 Tour de France stage wins stated "It's the end of the season, but I don't want to put the bike away too quikcly because I've got a big year next year."
The French B&B Hotels – KTM team squad, headed up by professional Jérôme Pineau has been rumoured to had an injection of funding from both the City of Paris and French supermarket chain Carrefour.
At the same time Argentinain Maximiliano Richeze and former UAE Team Emirates rider dropped hints that he will be racing next year with Cavendish.
Richeze hinted he would be racing next season with a rider who did not go to the Tour de France this year and who was upset as a result. "We both have something to prove," said Richeze, who also claimed that the team manager of the squad had said negotiations to sign the 'mystery rider' "were like those for a football player".
Rumours are both riders have now reached an agreement to race with French ProTeam B&B Hotels p/b KTM for 2023 which will be announced at the B&B Hotels – KTM's team presentation on October 26 in Paris, a day before the 2023 Tour de France presentation.
The move to Pineau's team would provide the opportunity for Cavendish to enjoy automatic selection for the 2023 Tour de France.
Richeze also claimed that the same rider "chose the riders, the staff and the coaches" at the team. "He really wants to go back to France. He wasn't happy at not going this year. We both have something to prove."
Every WorldTour team knows Cavendish will be looking for that elusive 35th stage win come next July.