Seorak Gran Fondo Giant, South Korea will host the Gran Fondo World Championship ® 2023
The 2023 Gran Fondo World Championship® will be held in South Korea at the 2023 Giant Seorak Gran Fondo held from 19-20 May 2023
The 2023 Seorak Granfondo & Gran Fondo World Championship ® will be held from 19-20 May 2023.
Gran Fondo World Championship ® is a registered trademark of Gran Fondo World Tour ®
Qualification is not required, direct entry into World Championship in your age category.
Age categories include Junior 16-18, Senior 18-39, Masters 40, 45, 50, 55 and 60+ for both men and women.
In addition there will be an overall ranking crowning the 2023 GFWT® World Champion and special custom World Championship jersey.
Time Trial race day before and Prize Money for world champions overall winner man/woman.
Special travel package avaible in earlybird sale on January 2023, 6 days to discover South Korea cycling destination.
Booking info at: admin@bikem.co.kr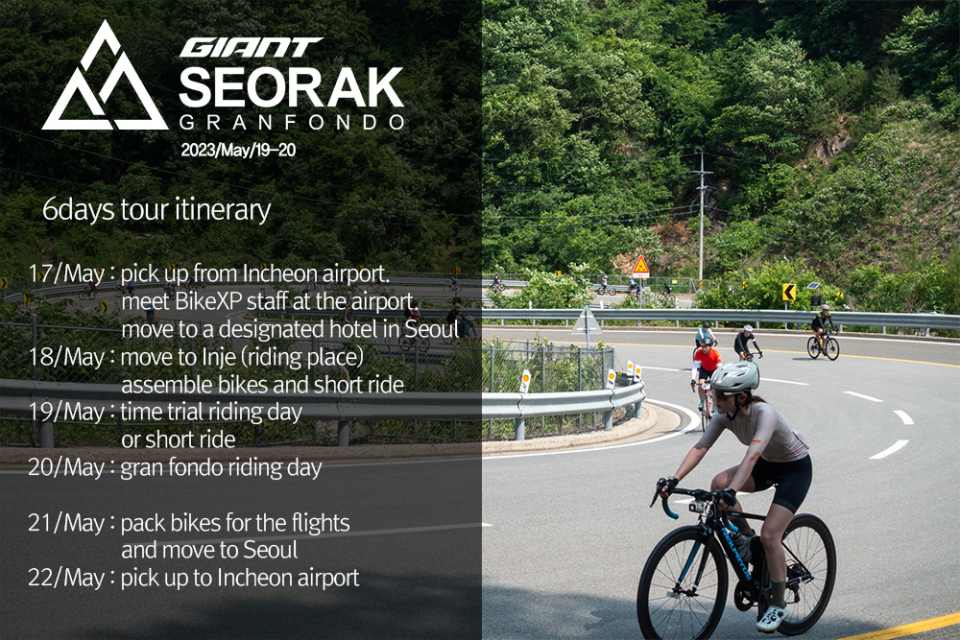 History
Seorak Granfondo originated from 10 riders start from the east of Baekbok-ryeong, Donghae-si, Gangwon-do, at 5 a.m. on June 5, 2010, and ride 265km over 7 hills to reach Sokcho. After that, after several revisions, it was settled as the current course. The Seorak Granfondo goes through the beautiful scenery of Mt. Seorak and Mt. Odae in Gangwon-do, the best mountainous region in Korea, and it is the most difficult grade of "F". (2010.png: Seorak Granfondo originated from 10 riders riden 265km over 7 hills in Gangwon, Korea)
The event has been held on the current course since 2014, and Korea's representative Granfondo event, with about 5,000 riders. From 2018, Seorak Granfondo joined the Gran Fondo World Tour ® (www.granfondoworldtour.com), which is a member of many Gran Fondo competitions around the world. The 12th competition will be held in 2023 as the event was not held in 2020 and 2021 due to COVID-19.
Course Introduction
Seorak Granfondo has two courses: the 208 km Granfondo and the 105 km Mediofondo.
Athletes can through a quiet country road along the Misan valley with a clear stream and then enjoy a 20km long downhill of Guryong pass. Over the short but intensely impressive uphill Jochim pass with an average inclination of over 10%, the gentle and long downhill along the Jindong valley.
The Granfondo course and the Mediofondo course are divided at the Jindong branch, which is 82km from the start. Mediofondo riders continue to descend along the Jindong valley and head to Sangnam-myeon, the starting point. Granfondo riders enter the Mt. Seorak region in earnest and climb the limit. Granfondo has five feed stations. The 3rd feed sation, at 104km from the starting point before climb is spetial feed station. Special feed means you can be receive your own food which deposit your own food before departure.
When going down from Hangye pass to the east coast, you need to be careful not to get distracted by the beautiful scenery of Mt. Seorak. The first 20km long downhill of Guryong pass is changed as a hell uphill, and it is a UCI uphill category "HC" grade. If you make Guryong pass, only about 44km of downhill and flats remain, but it is not easy at all as you have already exhausted your power and mental. If you overcome the last pain, you will finish and your passionate day is over. After finishing, please recover body and mind with a cool shower and beer.
In 2023, which will be held as the Gran Fondo World Championship ® of the Gran Fondo World Tour ® , the Time Trial division will be held on May 19, one day before. The course is a flat course of about 10 km.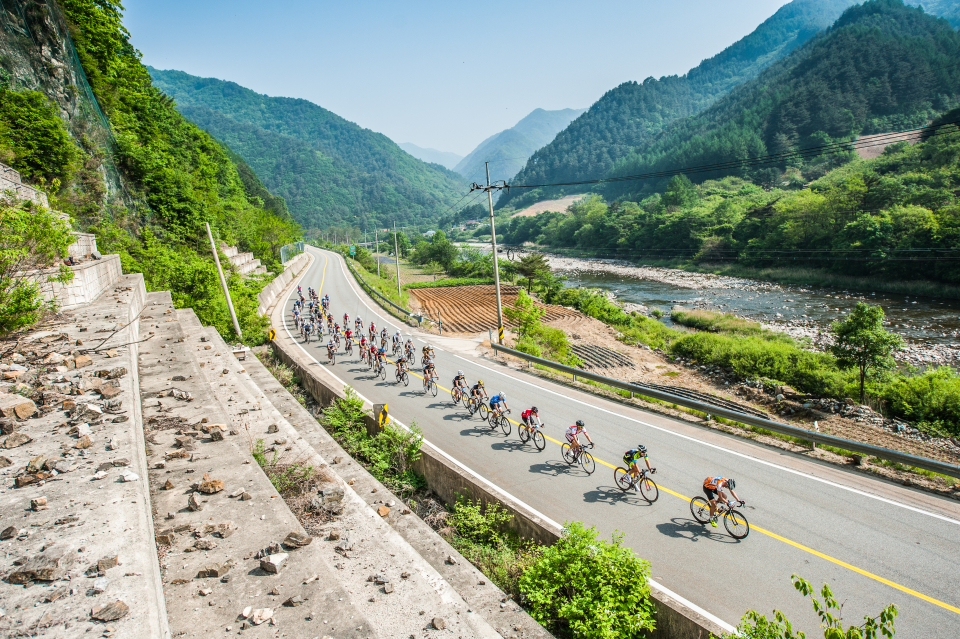 Inje Riding Center
Inje-gun(Local Gov't.) opened Inje Riding Center to provide convenience to bicycle riders in Sangnam-myeon, the starting point of Seorak Granfondo, in 2022. Inje Riding Center operates accommodation rooms up to 50 people, laundry, cafes, and shops for specialty products and bicycles so that riders can enjoy bicycle riding conveniently. Inje Riding Center provide a service that allows riders from all over the world to come and ride comfortably at any time.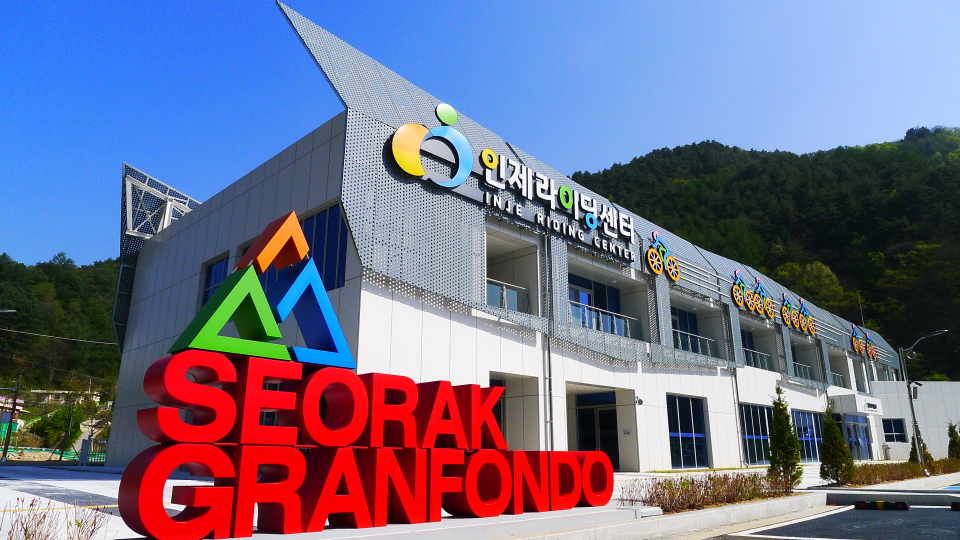 Participation application and tour package
Registration for the 2023 Seorak Granfondo & Gran Fondo World Championship ® starts in January 2023 on the Seorak Granfondo website (www.granfondo.kr).
To provide convenience to riders participating in the Seorak Granfondo outside of Korea, BikeMagazine sells tour packages. The package includes registration, accomodation, meals, transportation, etc., and is scheduled to go on sale in early 2023. For more information, please contact admin@bikem.co.kr
Homepage: granfondo.kr
Email:granfondo@naver.com
Facebook: @SeorakGF