The Swartberg 100 in South Africa joins UCI Gravel World Series
South Africa's premier gravel race, the Swartberg 100 Gran Fondo, has officially achieved Union Cycliste Internationale (UCI) accreditation for the 2023 Gravel World Championship Series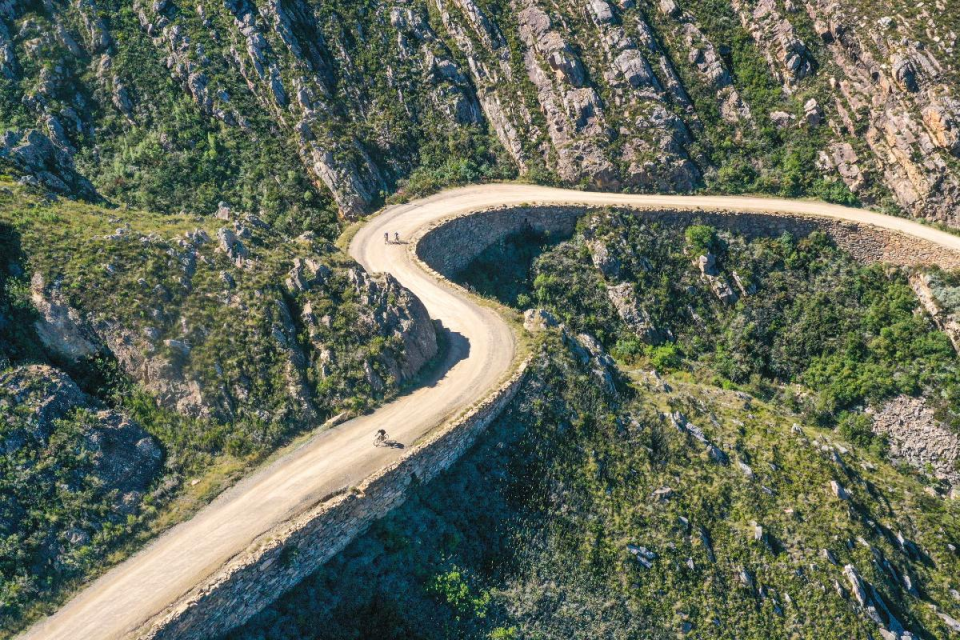 The Swartberg Gran Fondo South Africa's first and only UCI accredited gravel race. Set to take place on 29 April 2023, the 171km gravel race, covers a total of 3,000m of climbing.
Starting in Prince Albert, the 171km route covers a combination of tar and gravel sectors, with the gravel comprising a total of 79km. The course traverses steep mountain passes, gruelling gravel and tar stretches, and fast technical descents. Its founder, John Swanepoel describes the Swartberg 100 Gran Fondo as, "Arguably one of the toughest Gran Fondo's in the world."
The dramatic landscapes this race traverses are quite simply breathtaking and riders will leave with lasting memories. The Swartberg mountains are amongst the best exposed fold mountain chains in the world, and the road slices through these magnificently scenic rock formations.
Riders are given a 10 hour window to finish the 171km circular route from Prince Albert, through the town of De Rust and ending back in Prince Albert. The first 86km of the race is considered the more "flat and rolling" terrain, whilst the second 86km heads into the hills with Middelwater climb, Oudemuragie Pass and the Swartberg Pass. There are four strategically placed waterpoints placed along the way to keep riders fully hydrated in the heat of the day.
The Oudemuragie Pass is 31km long climb with a total ascent of 595m.
The formidable gravel Swartberg Pass is a relentless climb of 28km, with the final 9.8km reaching gradients of 16% in places. It's a total 745m ascent to the final waterpoint at the 150km Swartberg Pass summit.
The 21km decent down the Swartberg Pass back to Prince Albert is beautiful and fast, and particularly sketchy, Once in Prince Albert, riders are greeted by a festival vibe with local craft beer, Klippies & Cola, and of course, exaggerated war stories and promises to return.
Event accommodation is available in the tented village, conveniently situated about 800m from the start, in either luxury glamping tents that include linen and breakfast, or standard 3x3 dome tents with linen. For riders opting not to stay in the tents, bed & breakfasts and self-catering options are available in town, though limited. The race village promises a space with manicured lawns, hot, high-pressure showers, and fireside koffie and condensed milk to rekindle any lost amp factor at dawn.
To learn more visit: https://www.swartberg100.com