Register NOW for the Great Otway Gravel Grind
Escape the asphalt and enjoy kilometer after kilometer of traffic free dirt roads through The Great Otway National Park in Victoria this February 26th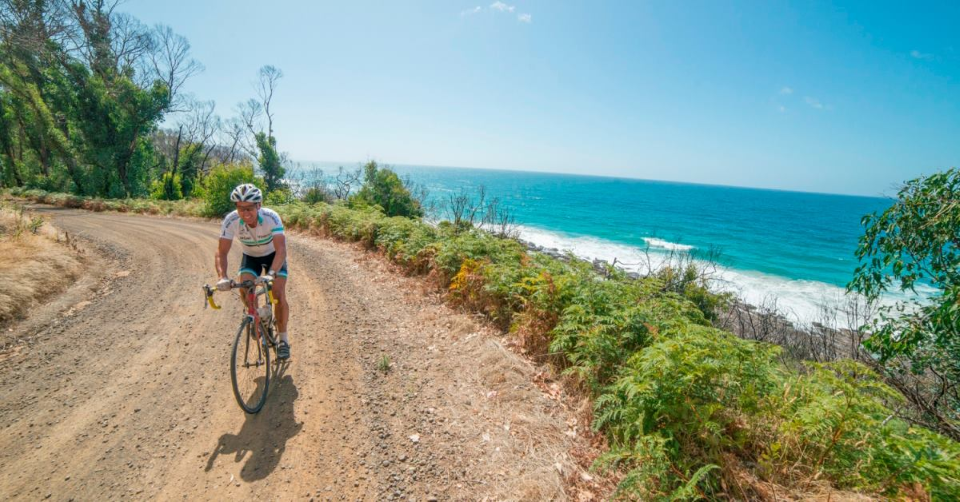 Follow a magical line through tall timber forests, past massive tree ferns, lookouts, lakes and beaches you'll ride (or race) great gravel roads with 300+ other riders for a great day on the bike through the Otway Ranges.
Now in its 7th year, the GOGG is fast gaining recognition as one of Australia's best gravel events with spectacular dirt roads with no traffic.
The are two courses; the 49km Small Ring and the 97km Bing Ring to suit a wide range of abilities, bit are suitable for all types of bikes gravel, MTB, CX or road.
The GOGG is conducted in a unique format that includes a number of time-out zones where your racing time pauses – allowing you to regroup with your mates or partner, stop for a coffee at the coffee vans, or even enjoy a swim a the beach! Exit the timeout zone and your ride time resumes until you get to the finish. These allow social riders to wind back the competitive aspects of the event, and for those here to race it adds a strategic aspect to the course as you ride hard through each segment.
The Great Otway Gravel Grind is one of the biggest gravel events in Australia, attracting some of the best riders across Australia who come to chase the title and some of the $1,400 prize money for men and women across and range of age caregories.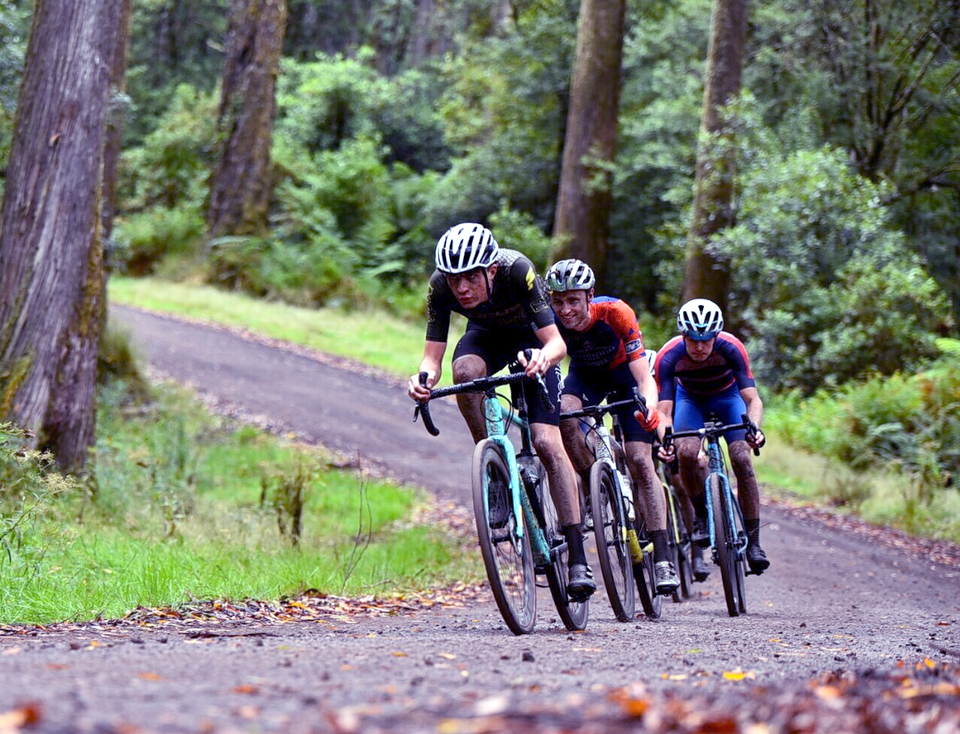 Part of the 2023 Gran Fondo World TourGravel Series
The 2023 Great Otway Gravel Grind will be part of the new Gran Fondo World Tour Gravel Series (GFWT) which is a collection of 18 different gravel cycling events across 5 continents.
The GFWT is designed to bring the gravel cycling community together, to highlight different gravel races and regions around the world and to allow riders to compare their performances with one another via their intuitive ranking system.
Riders in GOGG will receive ranking points according their finish result that will be comparable to riders in other GFWT events (in much the same way that golfers can compare their handicap score) so you can see how you compare to riders in Solvenia, South Korea or Kazakhstan.Details of the ranking system can be found here.
Involvement in the GFWT also connects Australian riders with other gravel riders around the world, allowing us to showcase our (magnificent) gravel roads, our friendly race atmosphere and gravel riding culture and are designed for recreational riders just as much as the those racing to win.
Register NOW to secure a PLACE!
Places are limited, so register now to secure a place.
For more information, please visit: https://gogg.rapidascent.com.au