Register NOW for the 2023 Gran Fondo World Tour® North America
This year's Gran Fondo World Tour ROAD and GRAVEL series include a growing number of events in North America as more events join the 38+ events worldwide and over 100,000 participants annually. The GRAVEL series celebrates its finale in the heartland of American Gravel at the Belgian Waffle Ride Kansas in October
New Jersey, USA - May 21st
NJ's own Jersey Gravel Grinder, returns with the 3 distances, the 28 mile soul, 55 mile adventure and 85 miles mega distances. The 85 mile mega and 55 mile adventure timed sections will be the distances for the GFWT® GRAVEL ranking.
The routes feature a perfectly mixed all surface ride including plenty of dirt, gravel and paved roads plus optional singletrack in the Mega route. All routes are 50%+ gravel, with have plenty of signs marking the routes and GPS downloads. In Gravel Fondo style, you'll be competing for the fastest combined time for specific timed segments rather than complete ride time.
There will be signage to let you know when to start going full out and for when you've completed each timed segment. You can choose to either ride the whole route all out or chill out and enjoy the scenery and just hammer the competitive timed segments. Mega will have 6 segments, Adventure 4 segments and Soul 2 segments.
Registration includes; Post Race Awards & Prize Raffles for All Participants, Aid stations will be every 20-25 miles and will be well stocked with GU Gels, Stroop waffles, Skratch Hydration Drink, Water, Swedish Fish, Coke, Pickle Juice and more. Organic Pancakes & Real Maple Syrup at our famous Aid Station #1.
Post-race party planned to feature two food trucks serving hot meals plus ice cream truck!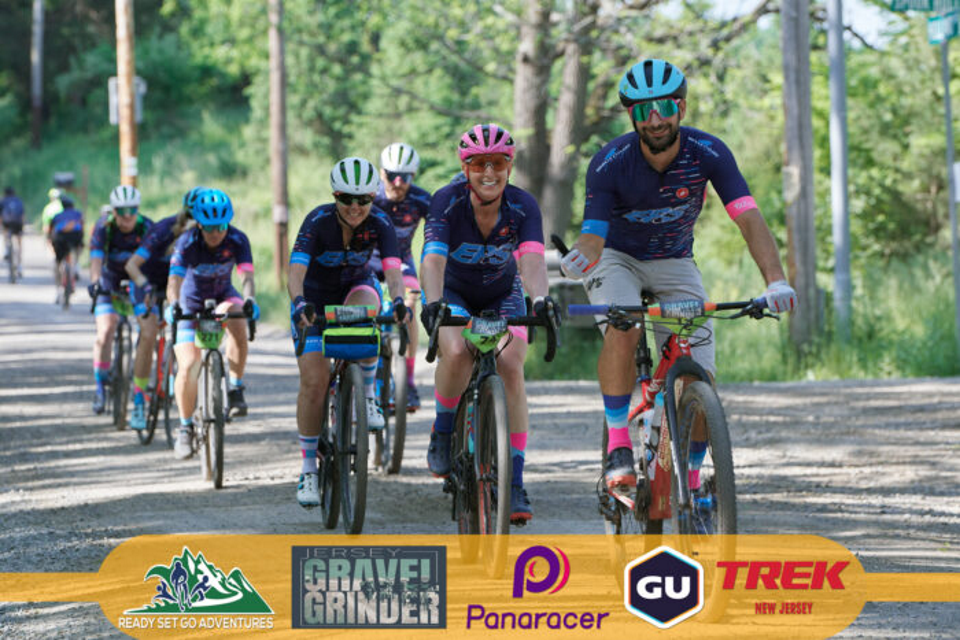 Vermont, USA, June 23rd
The Vermont Gran Fondo is one of hardest cycle challenges in the United States. The course traverses four gaps with 10,000+ feet of climbing back and forth across the spine of the Green Mountains, including the Lincoln Gap with an average grade of 17% with a max of 24%; named the steepest paved mile and one of the steepest climbs on the planet. Sound daunting?
Try the Medio Fondo with 7,000+ feet of climbing over 85 miles. Challenge yourself and check this one off your bucket list! The Gran Fondo and Medio Fondo are will be the distances for the GFWT® ROAD ranking.
Registration includes aid stations at 25 mile intervals, mechanical and sag support and a Fab Apres ride party at the start/finish in Bristol, VT.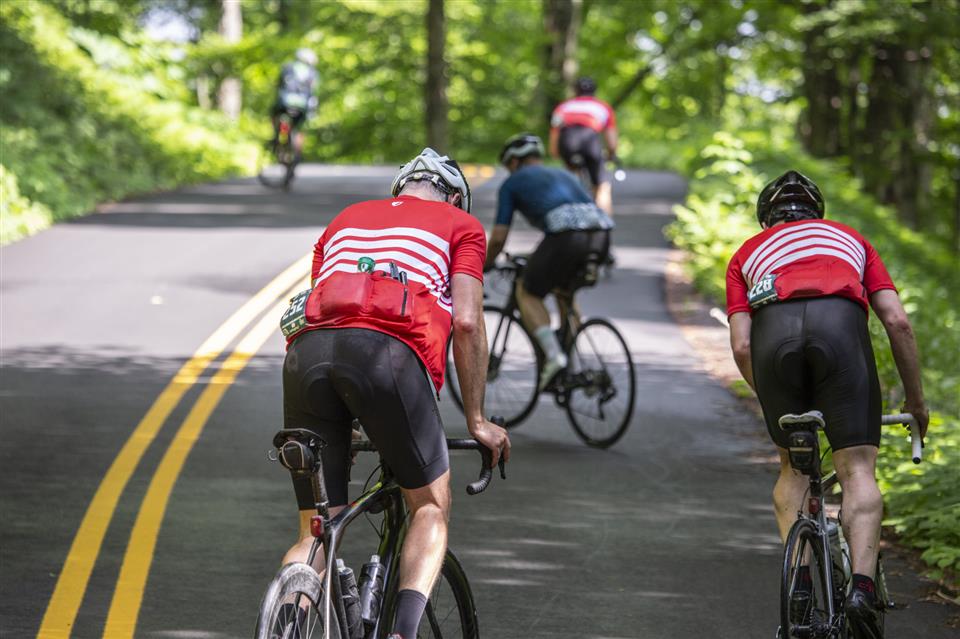 Colorado Springs, USA July 15th
The 719 Ride elevation celebration is a home grown cycling challenge for the masses and brings cycling and community together on challenging neighbourhood roads in Colorado Springs, Colorado.
Turning eight in 2023, the FESTIVAL OF NEVER-ENDING ASCENDING can be easily customized to suit your fitness level and fondness for elevated frolicking.
Five laps (71.9 miles and 9,190' of elevation gain) is the signature ride, but you can ride as many or as few laps as your mind can handle and your legs will allow and will count towards GFWT® ROAD ranking.
The 719 Ride will elevate you to new heights of accomplishment and fun and it won't stop until you do.

Penticton, Canada - September 16th
The 9th edition of the original Gravel Fondo in Western Canada, the Kettle Mettle showcases the Kettle Valley Trail and the amazing scenery of the Okanagan while also providing a safe and challenging ride on Sept 15-16, 2023.
You can choose between the recent additional 2 day event and the 1 day Kettle Mettle Klassic Gravel Fondo.
The 1 Day Kettle Mettle Klassic Gravel Fondo has three distances for all abilities; 50km, 100km and tougher 138+ km which features additional sections of gravel. The one day 100km Medio Fondo and tougher 138+ km Gravel Fondo will count towards GFWT® ROAD ranking.
The main start is beside Lake Okanagan, Penticton and finishes in East Kelowna. On route, there be several aid stations as well as support for riders with flats and mechanical issues and of course first aid. After the event participants will get a great post food and cold beverage and entertainment. After the ride, participants can enjoy the wine festival evening in Kelowna.
Registration includes; a Souvenir T shirt, support on course (mechanicals / flats), several aid stations on course, results with a time and draw prizes, plus overall top 3 prizes in each event. Prize categories include men and women, individual, teams of 2 and teams of 4 participants.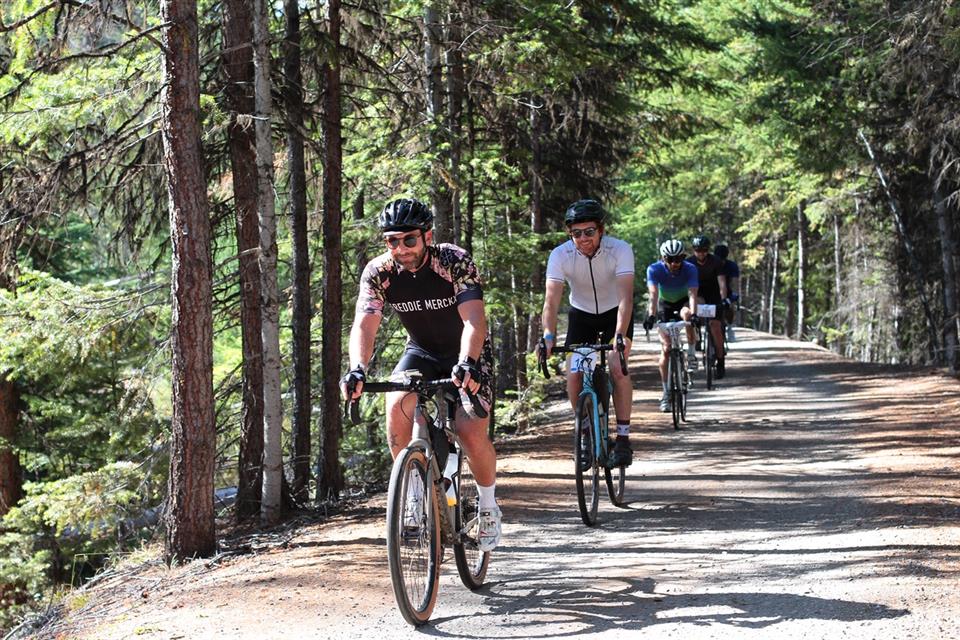 Belgian Waffle Kansas, USA, October 22rd
The 2023 Gran Fondo World Tour GRAVEL series culminates at one of the founding US gravel events sister, a fitting tribute to gravel's roots in the heartland of American Gravel.
The second edition of the Belgian Waffle Ride Kansas has an all-new 130 mile Waffle course. The 69 mile Wafer Medio Fondo promises much of the same pedaling perversity, and the Wanna is a perfect Belgian snack at 36 miles. This event in Lawrence is the most 'gravelicious' of all the BWRs with sinuous and undulating gravel, trails, grass, mud, dirt and a couple places with asphalt.
Michael Markcx from Monuments of Cycling commented, "The BWR KS is the greatest gravel / unroad course in America. For those that have had the privilege of racing or riding in Belgium, you know it's a flat country, like Holland, with the occasional berg to break things up, but these climbs, often on cobble stones, are typically around 1-km in length. When you look at the spring classic profiles their routes have myriad little bumps but no actual sustained climbs. And while everyone thinks of Kansas as this perpetually flat state, many of them will think "we're not in Kansas anymore," when confronted with the rolling bergs of north-east Kansas, near Lawrence"
BWR Kansas is being hosted by Sunflower Outdoor and Bike Shop and beers by Free State Brewing Co. This ride is supported with Police escorts, follow vehicles and the Waffle has six Feed Zones perfectly placed throughout its 130 mile course.
The 130 mile and 69 mile courses will count towards GFWT® GRAVEL ranking.