Shimano Stories: Experiencing the Gran Fondo National Series
Blending a fun and competitive cycling experience for all, Shimano USA Interview Reuben Kline, founder of the National Series that is having profound effect in shaping modern road cycling in the United States with it's ground breaking format
Celebrating the intersection of sports and community, the Gran Fondo National Series delivers a unique riding experience that draws riders from around the world. Featuring some of the most challenging and scenic routes across the United States, the series blends competition with fun for a new take on road racing in North America. But how did this unique series come to be?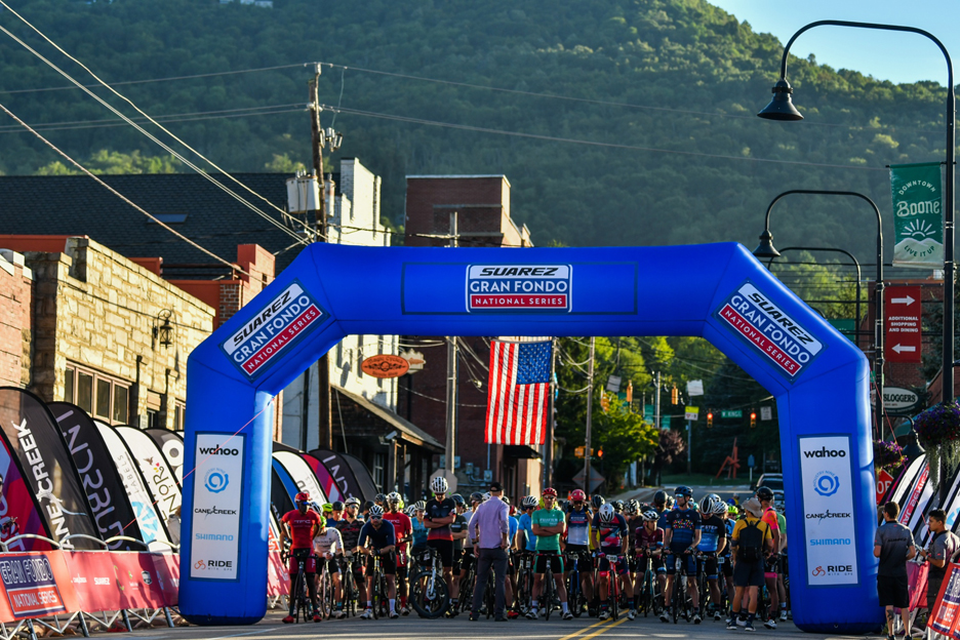 Like a lot of great ideas, the Gran Fondo National Series came to life as the solution to a problem. Event founder Rueben Kline spent most of his adult life immersed in the cycling world before settling into event management. He initially focused on hosting triathlons and duathlons, which were experiencing tremendous growth in the late 2000s. But Kline was—and remains—a cyclist at heart. He couldn't help but wonder why his cycling events seemed stagnant while events such as multi-sport races and running marathons were taking off. The reason, he concluded, was inclusivity.
"I was racing on the road at the time and just didn't love the scene," recalls Kline. "It wasn't very welcoming, especially to newcomers. I just figured there had to be a better way."
Kline was right. That better way was the Gran Fondo, a cycling event format born in Italy in the early 1970s that had since spread across the European continent. Roughly translated as " Big Ride," these massive mass-start events cater to all levels of cyclists by offering something for everyone.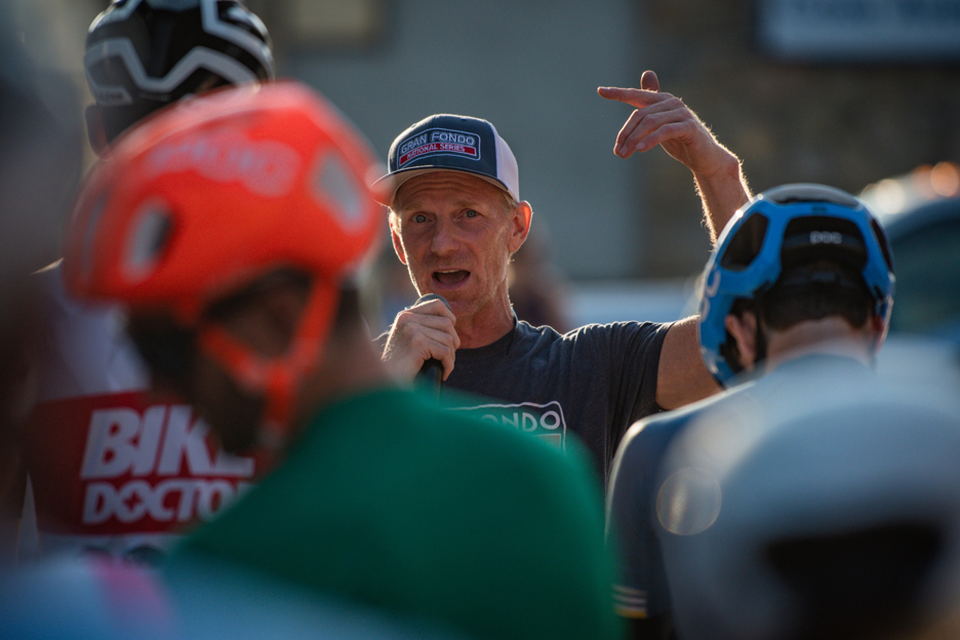 Typically covering 75 to 100 miles over challenging climbing-heavy terrain, Gran Fondos allow fast riders to scratch their competitive itch, battling at the front for top-of-the-podium glory. Others chase personal bests or compete against friends. The rest of the bunch (often the majority) is happily along for the ride, excited to enjoy a great day in the saddle and the satisfaction of tackling a significant two-wheeled challenge in a welcoming environment. Typically, there are also shorter distance offerings, often branded as medio and piccolo, aka medium and small. And no matter your approach or chosen ride distance, on-course aid is top-notch, and there's great food and entertainment at the finish.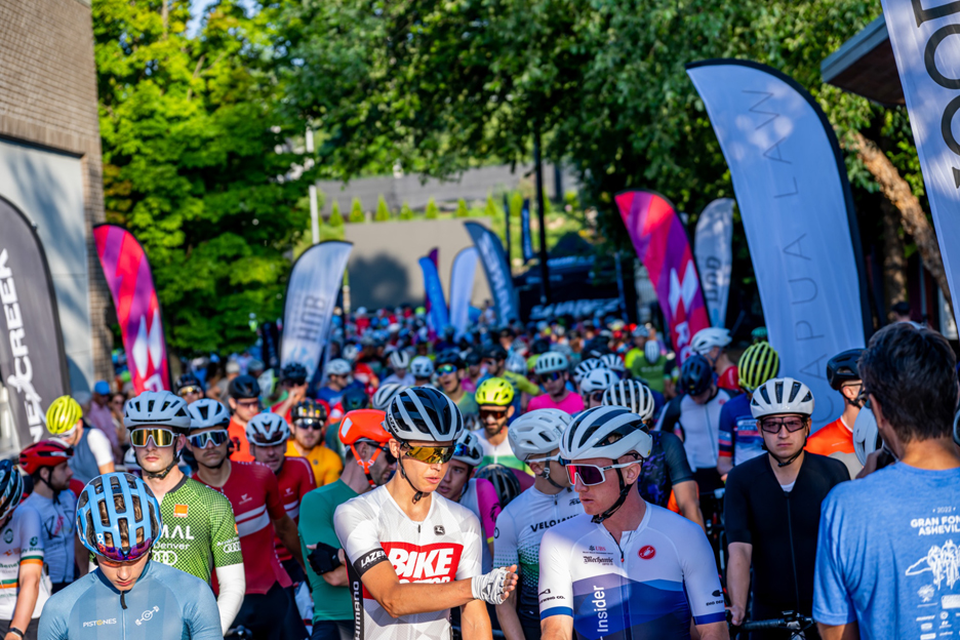 "I think the best comparison to Gran Fondos are marathons," says Kline. "There might be 10,000 runners at an event, but only a small handful are actually competing to win. Everyone else has their own goals that are just as motivating."
Kline made it his goal—and the solution to that inclusivity problem—to adapt this welcoming format to the U.S. In 2012, he launched the one-off Gran Fondo National Championship, then expanded to six events the following year, rebranding it as the Gran Fondo National Series.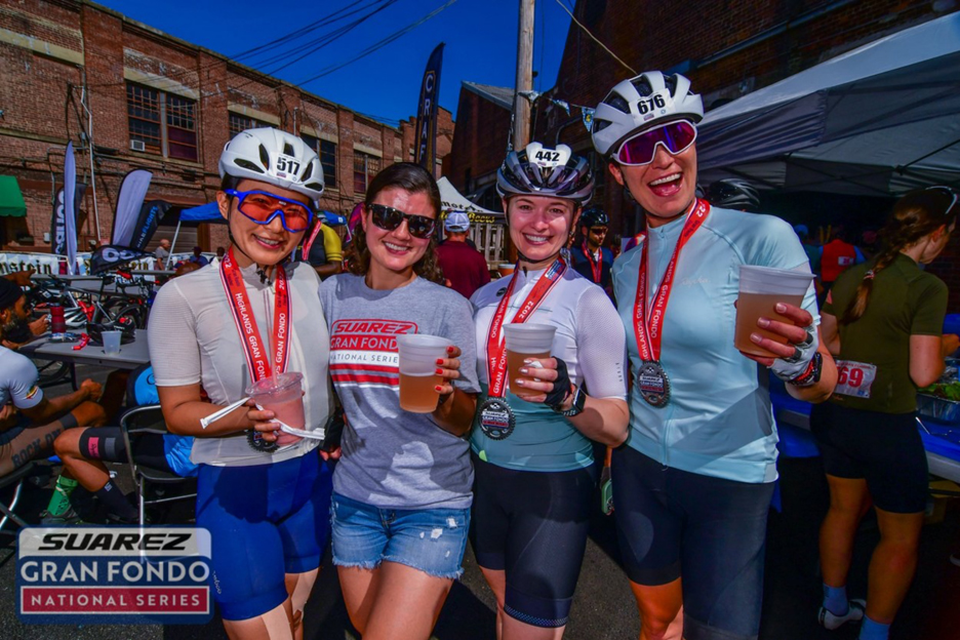 From the beginning, Kline's concept closely modeled the European version but with a few necessary tweaks. While it's more feasible to secure road closures in Europe, where cycling and cycling events are deeply rooted in the culture, Kline understood that would be a tougher sell in his car-centric country. He also knew that turning even a small handful of riders loose to race endlessly along open roads was a recipe for disaster. Thus the timed segment was born.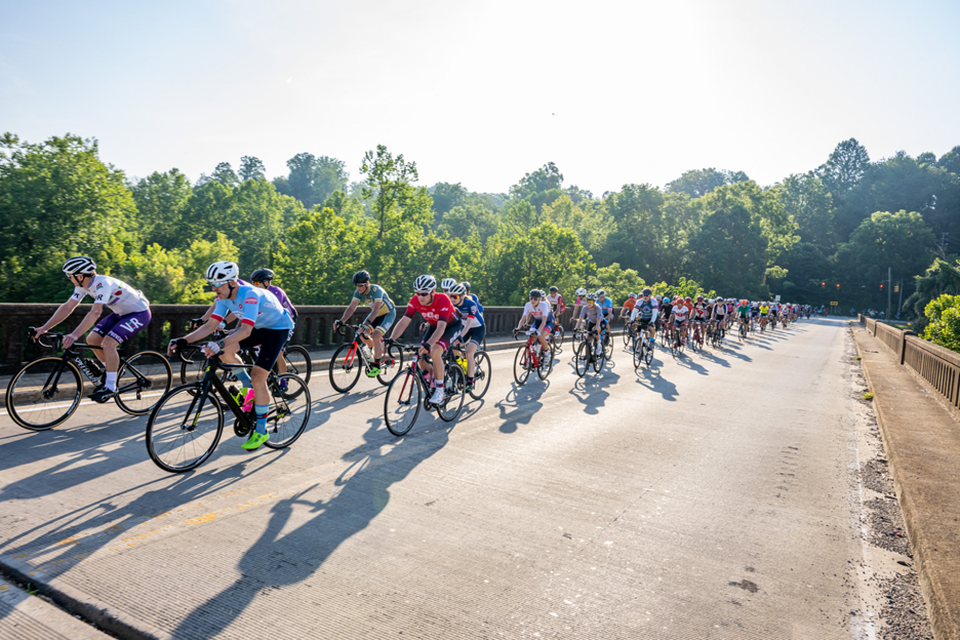 Each Gran Fondo National Series event features four timed sections that typically account for 25-30% of the total route. Each of these sections ranges from 2-12 miles, and a rider's cumulative time on these sections is how riders are ranked at the end of the ride. This limits the amount of full-on racing time while also encouraging riders not to spend the entire day head down in the proverbial pain cave.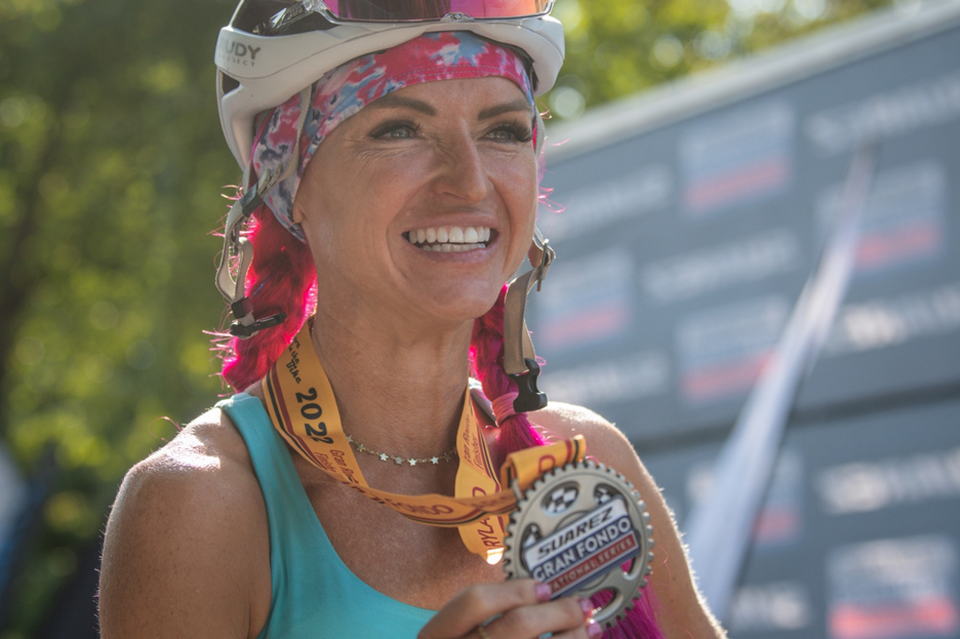 "This is what really makes our events open for all to compete—and more enjoyable at the same time," explains Kline. "If everyone was timed from start to finish, people wouldn't actually take the time to talk to each other out on the road. This is exactly what I was trying to get away from because that's what traditional amateur road racing in this country is like. With our events, there's an opportunity to chit-chat between timed sections. The idea is that being competitive is important for humans, but so is being social. Riders can race against each other, then regroup to swap stories and enjoy the scenery in some of the nation's best cycling destinations."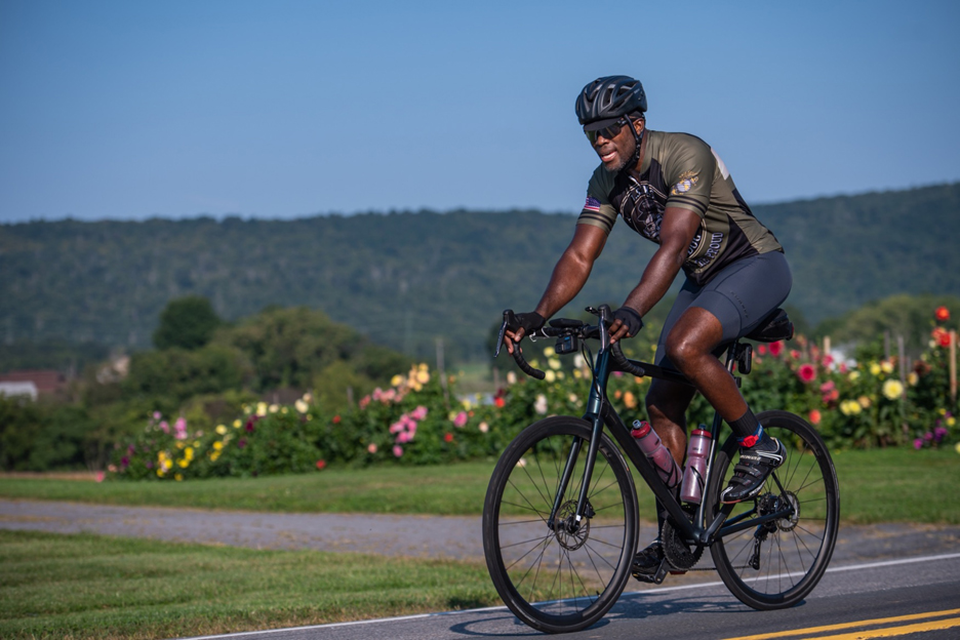 Kline's logic has proven sound. This year the Gran Fondo National Series includes seven stops in six different states, culminating with the USA Cycling-sanctioned in Frederick, Maryland, in September. Fields range from 400 to 900 riders, and entry costs range from $70 to $180, depending on which distance you sign up for.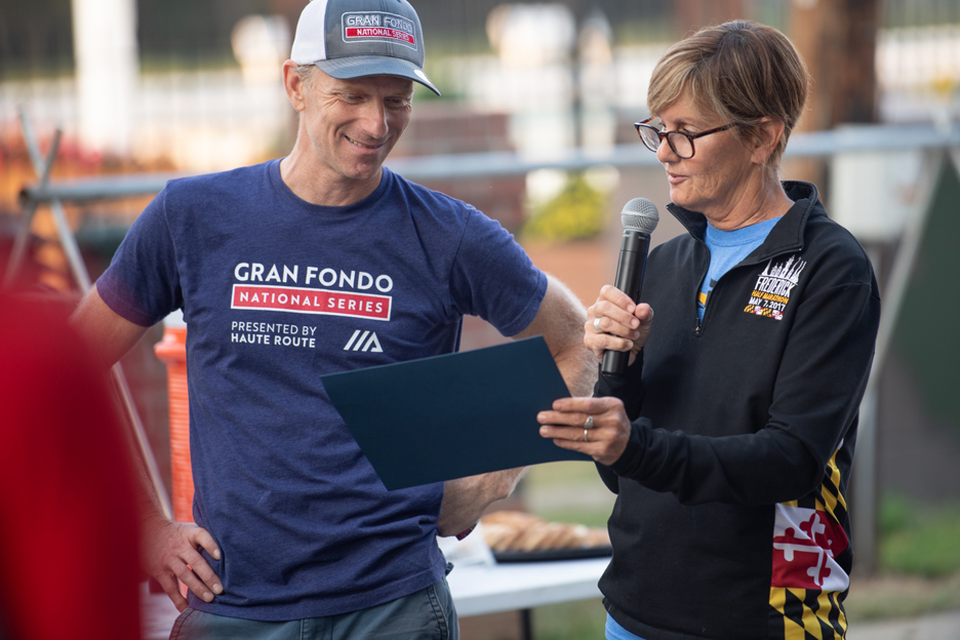 This year will be the third time the series has handed out official Stars and Stripes jerseys. The USA Cycling Gran Fondo National Championship was held in conjunction with Gran Fondo Asheville in North Carolina in 2021 and 2022. This year, Gran Fondo Maryland has been selected to host the National Championship race after being part of the series for 11 years. Organizers anticipate the 2023 event to draw over 1,000 cyclists from across the country. Kline has a message for all of them.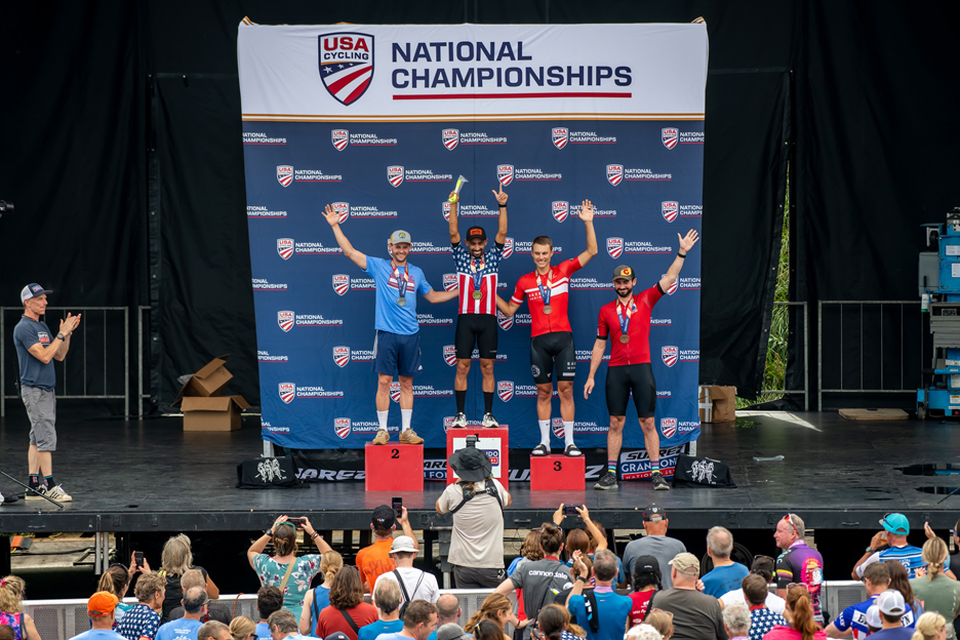 "The slogan of our events is, Believe in the Bike," he says. "It's a statement that truly captures our philosophy and passion for cycling, and we want to share it with everyone who shows up to ride."
This article was originally published by Shimano USA: https://road.shimano.com/us/stories/experience-the-gran-fondo-national-series