Basson and Colyn fastest at the UCI Swartberg 100 Gravel Fondo
South Africa's premier gravel bike race was a qualifying event for the TREK UCI Gravel World Championships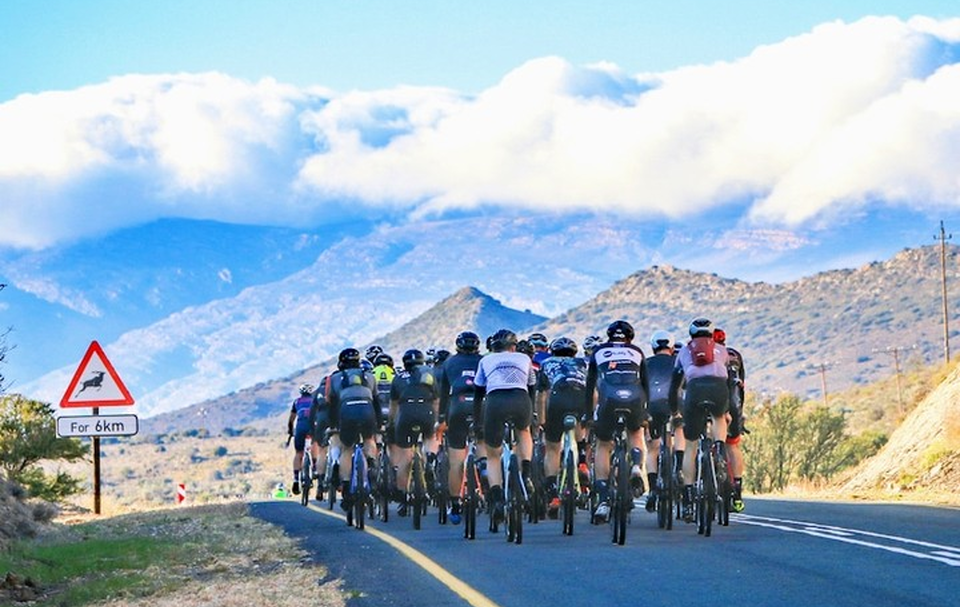 The second round of the 2023 TREK UCI Gravel World Championships visited South Africa for the Swartberg 100, one of the toughest Gravel Fondos in the series, the Gran Fondo distance 170 km with over 2,900 m of climbing, starting in Prince Albert on the north side of the Swartberg Mountain Nature Reserve with long paved sections and three unpaved sections.
Around 400 riders lined up to qualify for the 2023 UCI Gravel World Championships taking place in Italy in October, with riders having to finish in the top 25% of their age/gender category.
In the Gran Fondo, Gustav Basson (Team DMS Pro Cycling) outsprinting Db Loubser in second with Kent Main in third place in a time of 5h 25m 40s.
In the women's Gran Fondo, 26-year old South African Catherine Colyn beat Theresa Rindler Bachl and Anneke Lund in a time of 5h 54m 15s.
In the 75km Medio Fondo, Jimmy Mills, beat Shawn Kirschner and John Bos in a time of 3h 10m 25s.
In the women's Medio Fondo, Michelle George beat Pauline Tunstead and Alma Colyn in a time of 3h 18m 2s.
Link to 2023 UCI Swartberg 100 Gravel Fondo Results: https://results.finishtime.co.za/results.aspx?CId=35&RId=4073&EId=1