Maltha and Kielich fastest at UCI Gravel Fondo Limburg in the Netherlands
Former Cyclo-cross world champion and Belgian Timo Kielich and Martha Maltha won the UCI Gravel Fondo Limburg in the Netherlands which attracted over 1,000 cyclists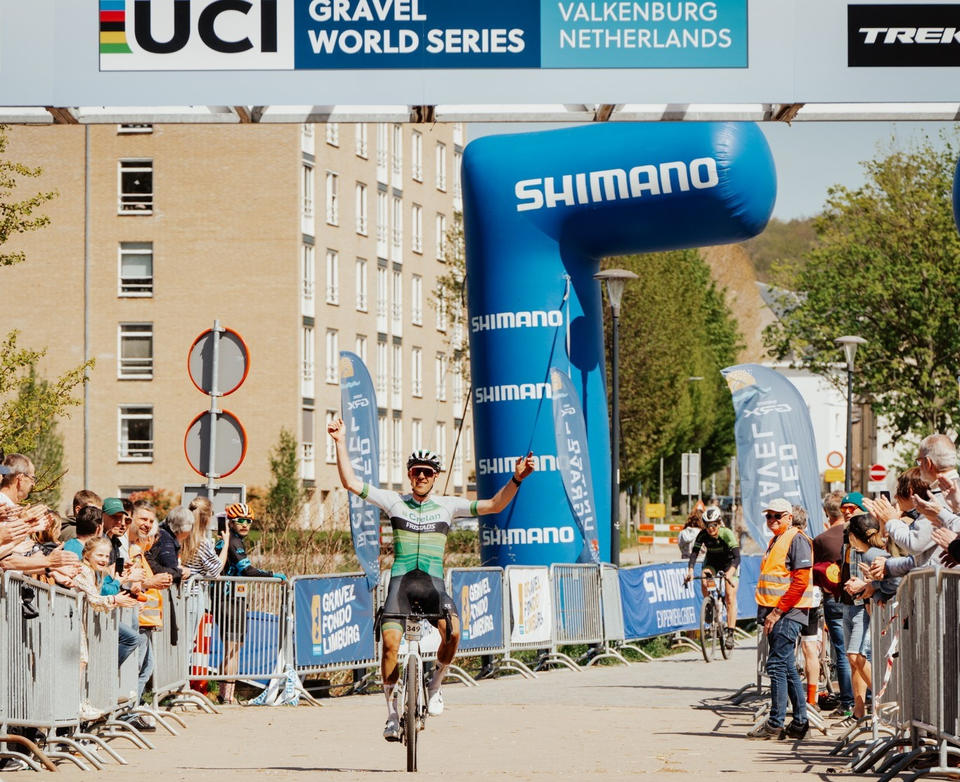 23 year-old Timo Kielich (ICO-Crelan) attacked and finished in a final time of 3h 14m in the 113 km Gran Fondo ahead of 24 year-old British Cameron Mason and 40 year-old Spaniard Ismael Esteban Aguero.
Timo Kieth said afterwards, "This is my first official gravel race. Because a road race got canceled I decided to sign up for Gravel Fondo Limburg. It's amazing to win! The course was amazing with a great mixture of technical stretches, flat offroad sections and challengings climbs."
In the women's race 39 year old Martha Maltha, from the Netherlands was fastest in a time 3h 45m just ahead of just ahead of Janine Schneider in second and Tessa Neefjes in third.
Maltha said afterwards, "My goal was to train, but my legs were pretty strong today. Especially in the climbs I could accelerate. In the last descent I fell and I was not sure about my position in the race. I was completely flabbergasted with the result!"
In the 79km Medio Fondo, Kristof Daelman finished first for the men in 2h 40m Marijke De Smedt finished first for the women in 2h 52m
Riders finishing in the top 25% of their age/gender category automatically qualify to the race at the 2023 UCI Gravel World Championships taking place in Italy in October.
2023 UCI Gravel Limburg Results: https://www.acn-timing.com/?lng=EN#/events/2158775117114449/ctx/20230430_gravel/cms/CAP