Kazakhstan's Vinokurov wins Gold Medal at 2023 UCI Gran Fondo World Championships in Scotland
General Manager of Astana Qazaqstan Team and Olympic cycling medalist Alexandr Vinokurov won the gold medal at the Union Cycliste Internationale (UCI) Gran Fondo World Championships in the 50-54 age category Glasgow, Scotland on August 4th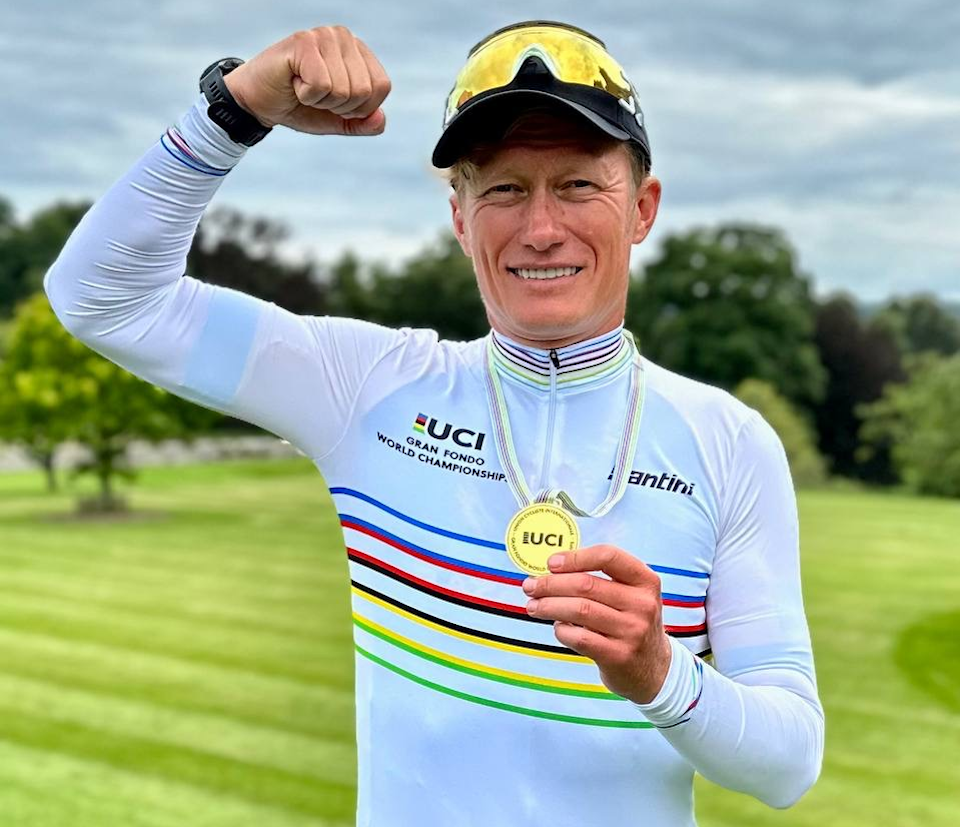 In the M50 category, former professional Alexandr Vinokurov from Kazachstan won his first gold medal after already having won gold during the London Olympics in 2012.
Vinokurov completed the distance of 159 km in 4h 5m 22s beating, Raul Patiño of Spain in second and Adrian Jach of Poland in third place in the M50 category.
Ex-professional and now master amateur Vinokourov finished 3rd at the UCI World Championships twice before. This year he raced in the amateur men's 50-54 year-old Gran Fondo against 215 amateur cyclists and finally took home a world title and the covetede UCI Rainbow Jersey.
A Gran Fondo is a long-distance mass participation event for professional and amateur cyclists.
Do you want to have your say?
Our social media has blown up after Vinokurov won his medal, with over 4,885 reactions, 985 comments and over 1 millions views! Why not have your say?
Final 2023 UCI Gran Fondo World Championships results: https://www.tissottiming.com/2023/gfowch