Voss and Terpstra fastest at the UCI Gravel Grit 'n Grind in Sweden
After a short summer break, the TREK UCI Gravel World Series is gearing up for a culminating phase of three consecutive events, serving as last qualifier options for the World Championships. The first one to take place this weekend was in Halmstad, Sweden on a beautiful course in the Swedish backcountry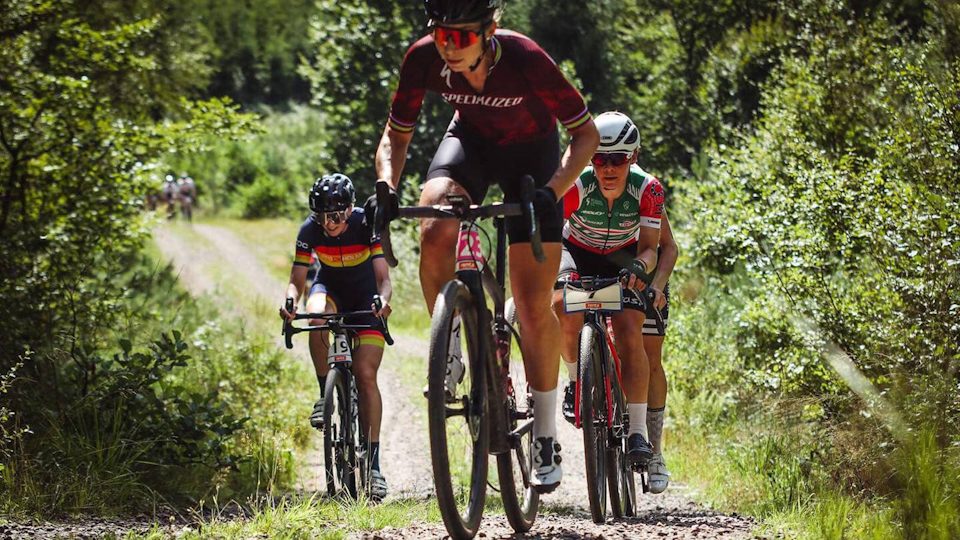 The event spaned three days with a time trial on Friday and two gravel races over the weekend from which the race on Saturday was the counting as qualifier event for the UCI Gravel World Championships later in October in Italy.
580 riders took part coming from 33 different countries amongst which included multiple World Champion Marianne Vos, former MTB World Champion Annika Langvad, Tessa Neefjes, Niki Terpstra, Laurens Ten Dam, Nathan Haas, Joris Nieuwenhuis, last year's winner Jasper Ockeloen and Ivar Slik…
After the 23km time trial in Halmstad on Friday, the event moved to nearby Simlangsdalen for a 133km gravel race in the beautiful Swedish backcountry. Often considered as one of the most beautiful courses in the 2022-series, the track has 1,210m of elevation and is held in the middle of the woods and lakes east of Halmstad. The 104km course is the qualifier distance for the older age groups and makes a shortcut halfway. On Sunday, the last stage with start and finish back in Halmstad has an 80km course.
Former Paris-Roubaix champion Niki Terpstra of the Netherlands won the overall men's 133km qualifying race in 3h 30m 50s, followed the German Paul VOß (3h 31m 37s) in second and Jasper Ockeloen (3h 31m 38s) of the Netherlands.
Three times UCI World Champion Marianne Voss of the Netherlands won the overall women's title in 4h 7m 22s ahead of Dane Annika Langvad (4h 7m 26s) in second and Rosa Maria Kloser of Germany (4h 7m 32s) in third.
Riders finishing in the top 25% of their age/gender category automatically qualify to participate in the UCI Gravel World Championships taking place in Italy on October 8-9 2023.
The final qualifying races are Houffa Gravel in Belgium on August 26th and La Monsteratto in Italy on September 1st.
Link to 2023 UCI Gravel Grit 'n Grind Results: https://www.sportstiming.se/event/12166/results