Petr Vakoc and Annika Langvad win at UCI La Monsterrato in Italy
Vakoc soloed to another victory after his recent win at UCI Gravel Adventure in Poland. Dane Annika Langvad edged out very stiff competition in the women's race
With explosion of Gravel and Bikepacking worldwide, the new TREK UCI Gravel World Series, big sponsors and Industry adoption, it was only a matter of time before amateurs riders to carved out a whole new career as pro gravel racer.
The last qualifier event of the season took place yesterday in the Italian Piemonte region one of the most beautiful courses in the TREK UCI Gravel World Series.
Starting from the small village of Quattordio, the race had a flat start but quickly entered undulating and often short but steep climbs of the Monferrato historical region in between the cities of Asti and Alessandria, famous for its wine. Such is the growth and demand, over 612 riders pre-registered which is more than double the size of last year.
Men's Race
In the men's race, it was an epic battle between world champion Daniel Oss, Niki Terpstra, Petr Vakoc, Jan Bakelants and last year's winner Piotr Havik.
Czech Petr Vakoc soloed to victory at La Monsterrato after 125km in a time of 3h 41m 36s ahead of Jan Bakelants (3h 47m 44s) and Sebastian Schönberger who sprinted for second and third place repectively. Other notable riders in the mens race included Nichoas Roche and ex F1 driver Alain Prost and Laurent Brochard.
Petr Vakoc is having a season of a lifetime. The Czech rider, who retired from road cycling at the end of the 2021 season, switched to gravel and XC racing in 2023. At Unbound, he finished 2nd behind Keegan Swenson and ahead of Lachlan Morton, so it wasn't long until he put pen to paper on different sponsorship agreements. He signed a contract with Canyon for the next 2 seasons.
This year he finished second at the famous gravel race SBT GRVL in Steamboat Springs, Colorado, adding another major placement under his belt alongside the win at UCI Gravel Adventure in Poland, also part of the UCI Gravel World Series.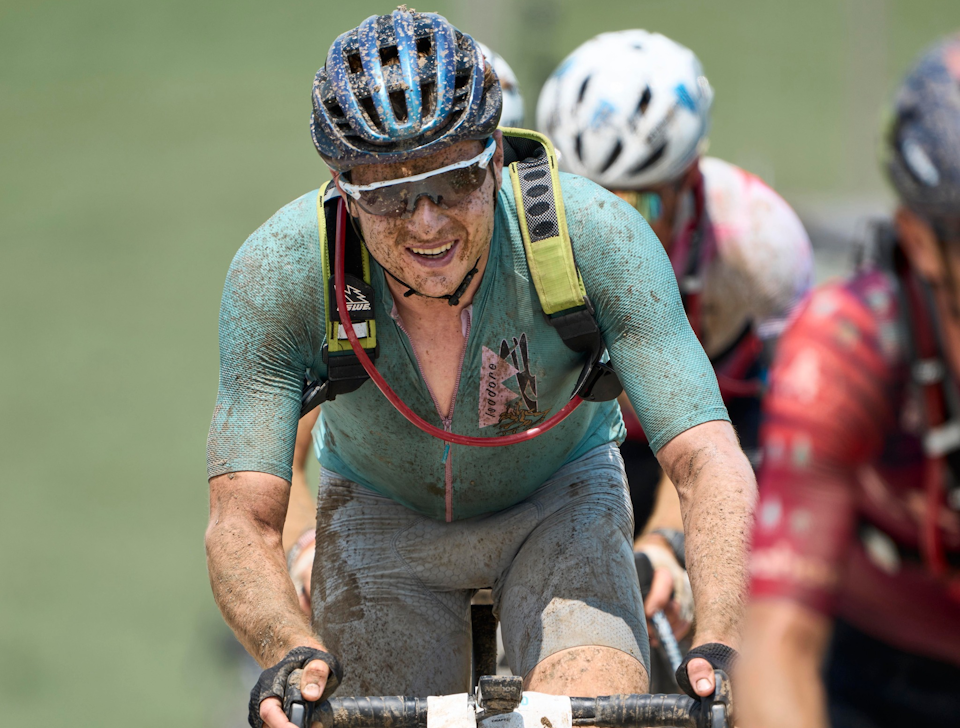 Women's Race
In the women's race Dane Annika Langvad faced stiff competition from the likes of Sofia Gomez Villafane, Annika Langvad, Darcie Richards, Jade Treffeisen and Chiara Ciuffini. Tiffany Cromwell was also looking for a third win after having won the Australian and Scottish leg in the series earlier in May.
Dane Annika Langvad won in a time of 4h 41m 41s just ahead of Karolina Migon from Poland in second (4h 41m 55s) and Rosa Maria Klöser from Germany in third place (4h 16m 2s) with Tiffany Cromwell coming in fourth place (4h 19m 30s).
Annika said afterwards, "Am I happy? - yes! But it's not everything for me. It was a nice confirmation, that somewhere deep down I still got it. It's been 3 years since I stepped back from professional racing. I simply could not continue any more. I was done. A lot has happened in my life since then and I am deep into the world of dentistry now and I like the change of focus. But what hasn't changed is my passion for riding bikes. And today I did and I tried to ride as fast as possible with a number pinned on. I like the gravel racing for the combination of dirt and tactical racing (although not happy about todays format - more on that later).And finally I'm grateful for the continued support from my sponsors which allows me to dip toes in the water once in a while!"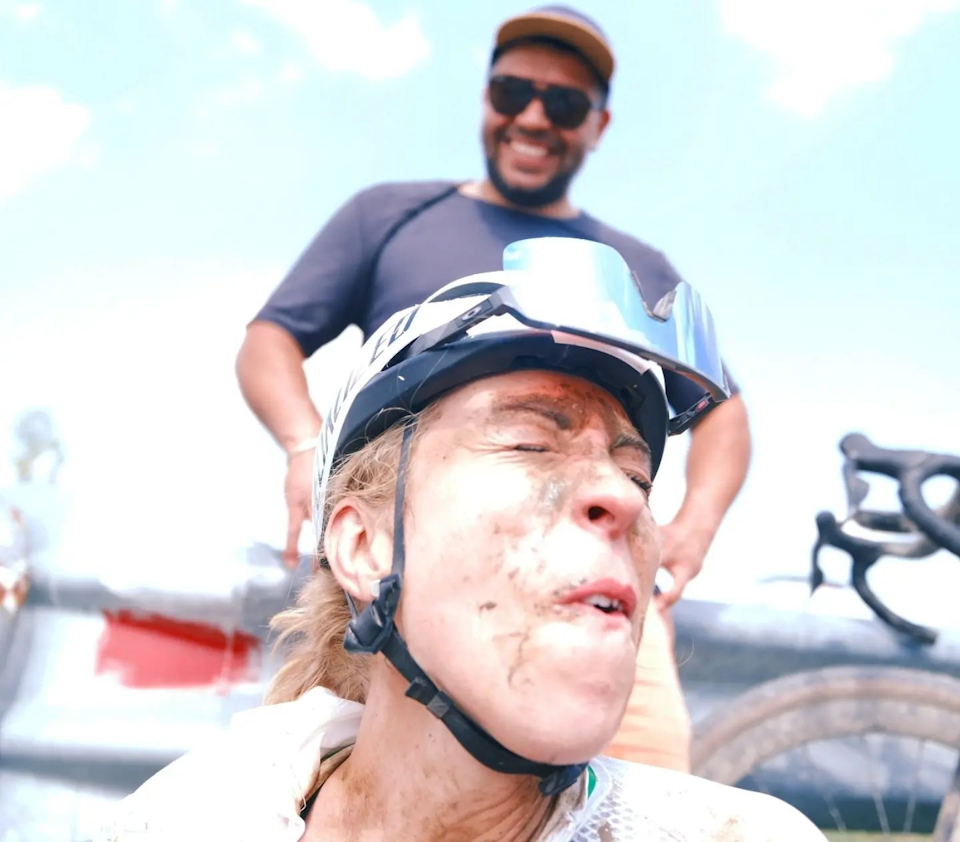 The top 25% of each age group qualify for the 2nd UCI Gravel World Series Championships which is held in Veneto, Italy on October 7th-8th, 2023.
The 69 km course was the official qualifying distance for the UCI Gravel World Championship (men 60+ and women 50+), and the 110 km course the official qualifying distance for the UCI Gravel World Cup (men 19-59 and women 19-49)