In the Middle Ages, the Cid crossed these lands on horseback to conquer Valencia. Now, 1000 years later, YOU have the opportunity to repeat the feat on your bike, in…
"THE CONQUEST "
Probably the BIKE PACKING event with the most cultural value in the world!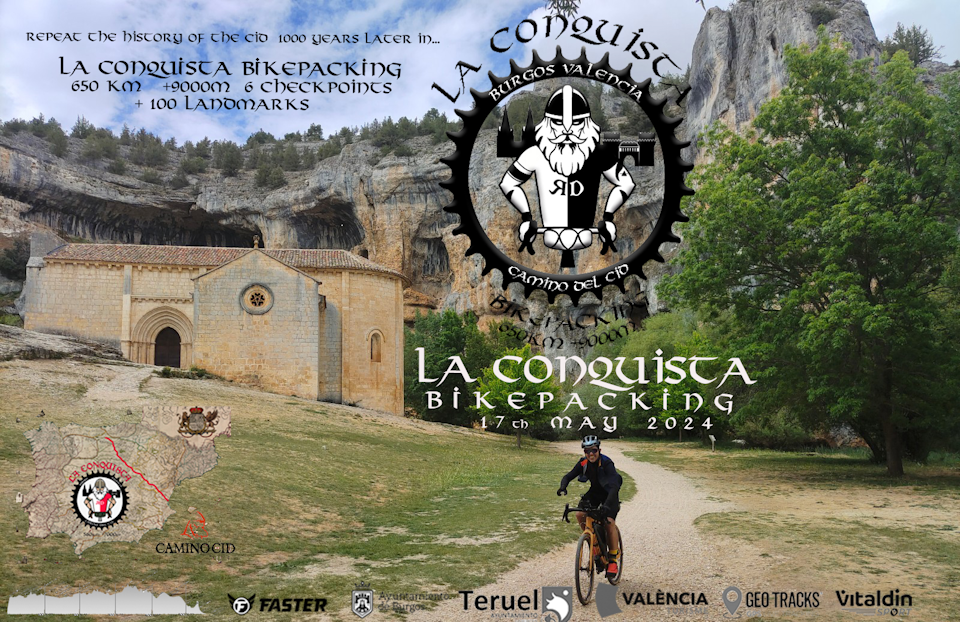 Jersey, finisher medal, 7 controls with aid station, insurance, briefing, cap, gps route and services pack.