The Grizzly Century began 22 years ago and has become one of the premier rides in Central California. Great scenery, little traffic, and friendly service are among the attractions. All proceeds above expenses are donated to the Sierra Vista National Byway and other community projects.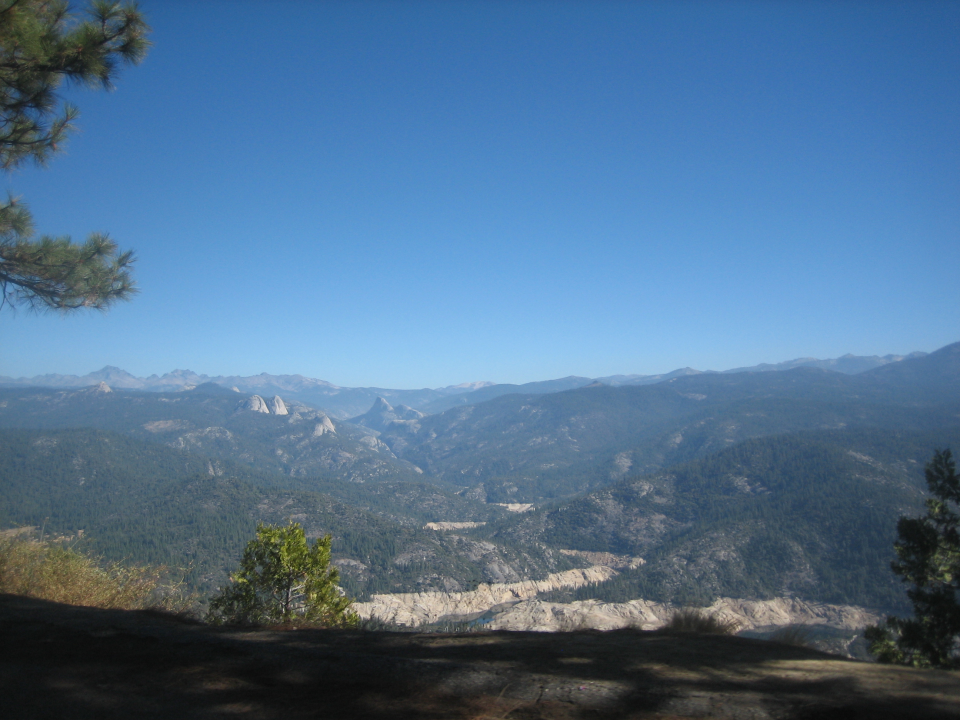 THE GRIZ (100 miles) Over 10,000 foot elevation gain. Pass Mile High Vista, Jackass Rock, Arch Rock, the red fir forests of Cold Springs Summit, speedily descend to Bass Lake and back to North Fork.

THE METRIC CENTURY (100k = 63 miles) A 5,000 foot elevation gain. North Fork to Mile High Vista and back. Tremendous views of conifer forests, rock formations, and the high Sierra. 

LOOP THE LAKE (24 miles) A 1,000 foot elevation gain around Bass lake, the Pines Resort. Beautiful pines and quiet roads. Then return to the staging area along county highway 274.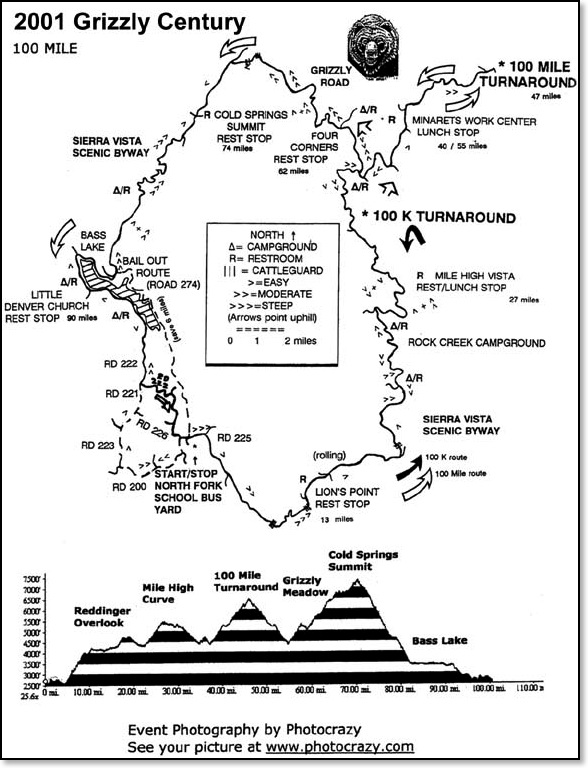 Included: Breakfast by Lion's Club [starts at 6 am], up to 7 rest stops, SAG, community support, post ride BBQ