The Gran Fondo Las Vegas is a fully supported with at least five feed zones (we call them checkpoints), roving SAG and a great lunch after the ride. All riders will wear a timing chip, and results will be posted at the finish line and also on the website.
Starting at the Element Hotel, you'll enjoy a nice, flat warm-up before you hang a left on Charleston, which becomes Highway 159. It's a gentle climb to the right turn onto the Scenic Drive heading into Red Rock Canyon. From here the climbing begins. It starts gradually and then pitches up a bit as the scenery becomes more and more beautiful! At the top of the climb you'll enjoy the view and drinks and snacks at the first checkpoint.
You'll climb a bit more before you reach the summit - then it's a wonderful, rewarding descent down to Highway 159 where you'll make a right. The road rolls gently along Highway 159 all the way to the right turn to Blue Diamond, where you'll find the second checkpoint (which is the turn-around for the Mini Fondo). Then you head back to Highway 159 again until you come to the t-intersection at Highway 160, where you'll turn right.
Here the climbing begins again. About 8 miles of climbing to the summit (turnaround for Mini Fondo) followed by a screamin' descent to the right turn onto Lovell Canyon and the 3rd checkpoint.
Lovell Canyon is an 11-mile, very gentle climb. At the end of the road you'll refuel, make a u-turn and retrace the route back the way you came. The return is a straight shot down Highway 160 to the left on Highway 159 and back to the Element. Of course you may re-visit the Blue Diamond checkpoint on the way back to refuel and rejuvenate.
Distance: Gran Fondo - 100 miles with about 8,000' of climbing. Mini Fondo - 70 miles with about 4,500' of climbing.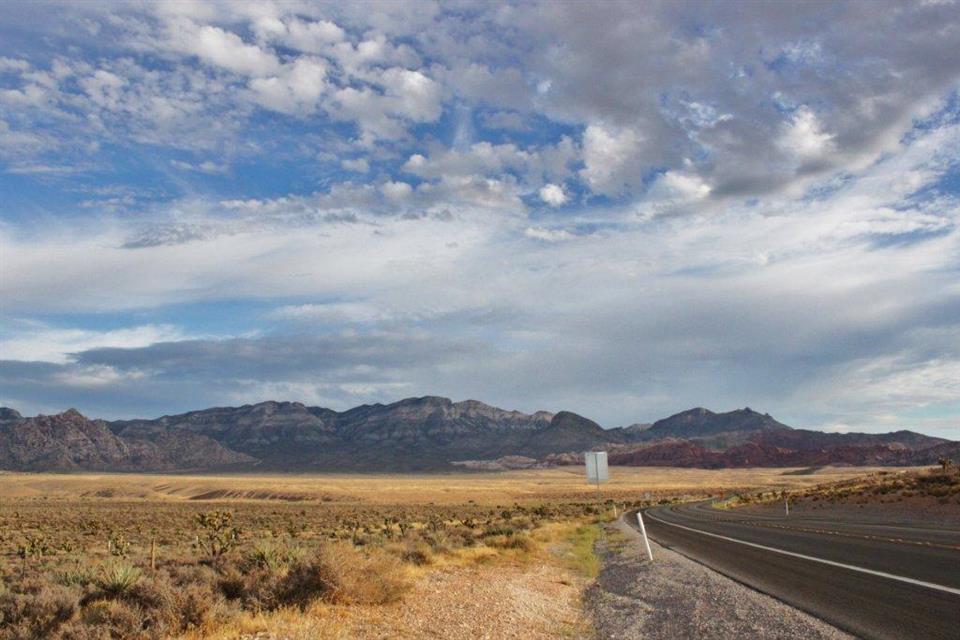 Entry includes chip timing with overall and age category results posted to the web; fully stocked checkpoints along the route with water and a great selection of food and snacks; roving SAG support; entry into Red Rock National Conservation Area and Humbolt-Toiyabe National Forest; Gran Fondo Las Vegas finisher award (guaranteed for those who sign up at least 30 days in advance); discount during event weekend at our sponsor shop, Las Vegas Cyclery; post-ride snacks and refreshments; per rider donation to Challenged Athletes Foundation.