There are three routes to choose from, all of them very hilly: 50 miles, 75 miles, and 100 miles. The latter two routes are identical for the first 73 miles (the north loop), at which point the 75 mile route returns to the finish while the full century route continues on to the south.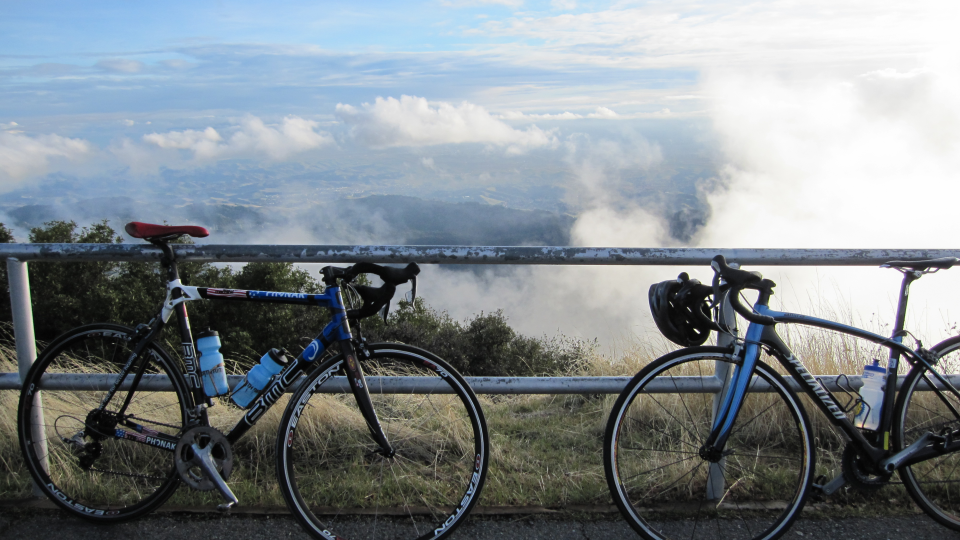 Times and Limits
Rider check-in is 6:30 to 8:30am at Campolindo (7:30 to 10:00am if you use the alternative car-free start). We urge slower riders to get an early morning start.
Food service at the finish (Campolindo): Hot food is available 11am until 6pm.
Overall closing time is 6:00pm. We won't try to haul you off the course, but at 6pm our volunteers will be packing up to go home.
Start early if you want to complete the entire 100 mile route . . . especially if you want food at the end! Briones and Proctor stay open late to support people who ride only the North Loop or ride home directly from Proctor. Their closing times are too late for people attempting either of the full century routes.
Your choice of three beautiful routes
Cue sheet and road markings
Rest stops at 15 - 25 mile intervals
Clothing drop at the first rest stop (Island Picnic Area)
Basic mechanic service at all rest stops
SAG vehicle support
A fabulous post-ride barbeque