There are four paved routes to choose from, all of them very hilly: 30 miles (new this year), 50 miles, 75 miles, and 100 miles. We are also offering a 60 mile gravel course, about half of it unpaved.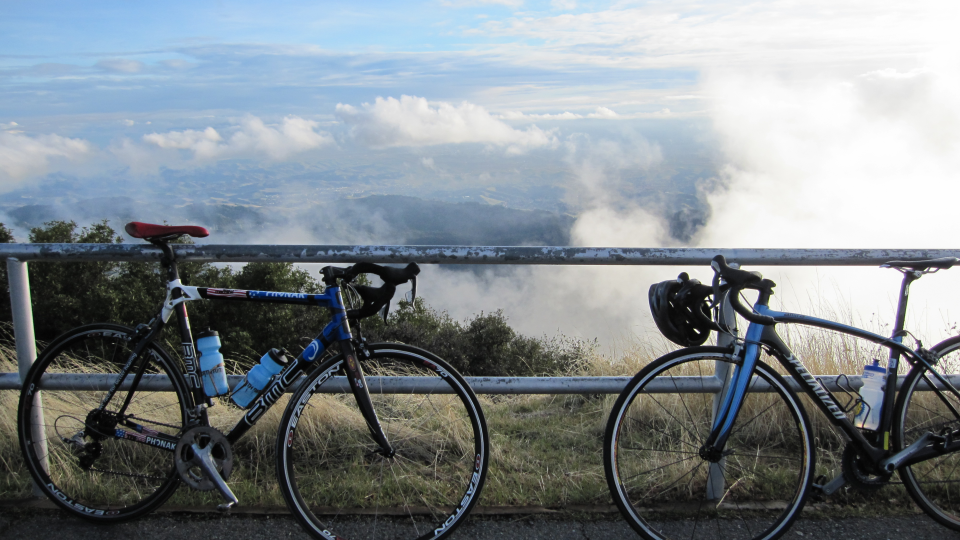 Times and Limits
Rider check-in is 6:30am to 7:30am for the 100 mi route, 7:30am to 8:30am for the others.
Food service at the finish (St Mary's): Hot food is available 11am until 6pm.
Overall closing time is 6:00pm. We won't try to haul you off the course, but at 6pm our volunteers will be packing up to go home.
Start early if you want to complete the entire 100 mile route . . . especially if you want food at the end!
Your choice of four beautiful road routes and one gravel route
Cue sheet and road markings
Rest stops at 15 - 25 mile intervals
Clothing drop at the first rest stop (Island Picnic Area)
Basic mechanic service at some rest stops
SAG vehicle support
A fabulous post-ride barbeque