Held in Paso Robles, CA each Memorial Day Weekend this is the foremost and longest running bicycle festival in the USA. Featuring over 25 ride options and 4 days packed with on and off the bike activities this Cycling Festival has something for all types of cyclist and their families.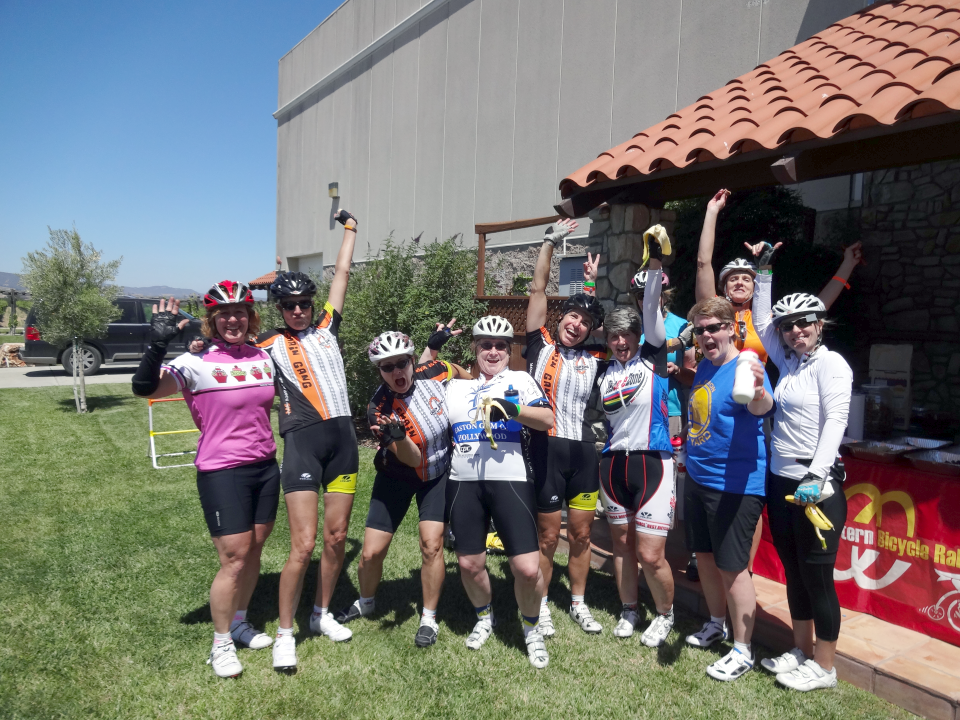 Group rides with a set start time. Some are supported with rest stops, others have a ride leader and a cool destination or a fun stopping point.
25 scenic rides: leave when you want, take your time, stop to enjoy the local flavors. This is about doing what you want, when you want.
Kids bike 'roadeo', drift trikes racing, family rides, face painting, s'mores station and more. There's fun for family members of all ages.
Wood fired pizza, beer tasting, wine tasting, pasta dinner, music, lounge area, cafe and community BBQ.  There's fun to be had off the bike too!
Our cycling expo area with cycling clothing and equipment vendors plus local foods and crafts stalls.
Take part in our time trial, drift trike races, poker ride and hill climb competition and you could take home a trophy.
Our grand prize draw takes place on Sunday.  All adult participants get a free raffle ticket.
Camping available at the event, have an RV delivered or choose one of our partner hotels.
INCLUDED IN ENTRY:
*Registration for the entire 4-day cycling festival
*Friday opening ceremony
*Admission to the Cycling Village and The Hub
*Admission to the free beer tasting
*Saturday evening pasta feed
*Admission to the free wine tasting area
*Route slips for all self supported rides
*Participation in any of the guided or supported group rides
*Entry into the Velo de Femme
*Entry into the Time Trial competition
*Entry into the Hill Climb competition
*Entry into fun cometitions: Paso-Port, Huffy Toss, Drtift Trike
*Entry into all kids activities; face painting, Kids Rodeo, group ride to Star Farms
*Hot showers on site and brick-and-mortar bathrooms on site
*BBQ coals on Sunday afternoon for community use at our gigantic outdoor grill
*Wine, cheese, farmers market purchases collected and delivered for you
*Closing ceremony