The Old Howard 100 is a ride through three counties in Alabama's Black Belt sponsored by Samford University's Howard College of Arts and Sciences. This year's route will include Selma, with the final rest stop at the Selma Public Library just a few blocks from the historic Edmund Pettus Bridge. Proceeds from the ride will benefit Sowing Seeds of Hope, a partnership between Perry County and Alabama Cooperative Baptist Fellowship that seeks to improve the quality of life and work in Perry County through improved educational opportunities, health care, tourism, transportation and economic development.
The Old Howard 100 is the 3rd event in the Alabama Backroads Century Series.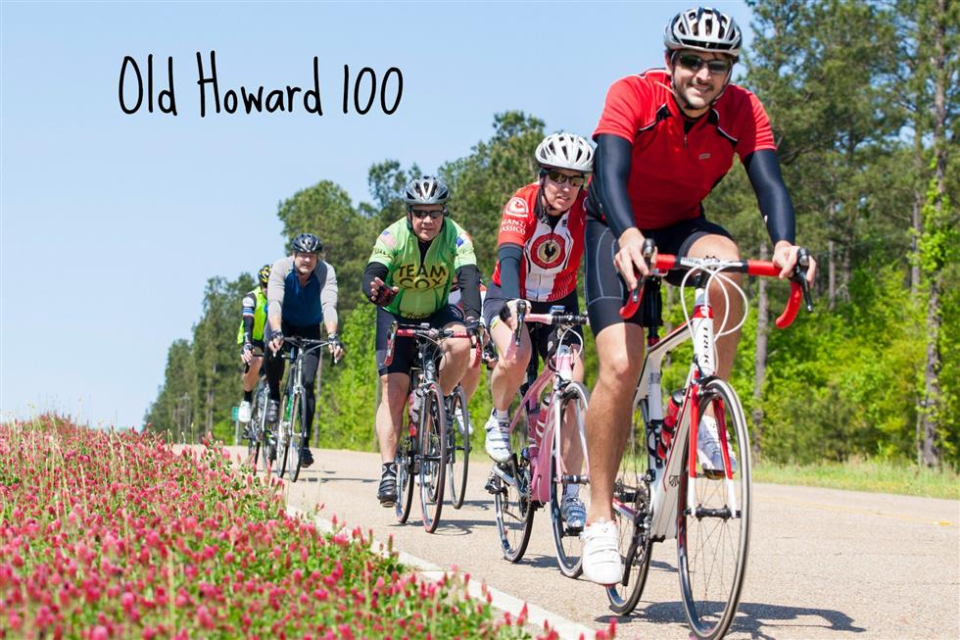 Proceeds assist Perry County residents who receive care through Samford's year-round health programs. Students and faculty in Samford's nursing, pharmacy, and exercise and sports medicine programs offer regular health-care screenings, evaluations and monitoring services. Sowing Seeds of Hope Executive Director Frances Ford notes that such funds fill a critical void in health-care distribution by providing medication or supplies to newly diagnosed patients.
Starting with the 2013 ride, the Old Howard 100 is part of the Alabama Backroads Cycling Century Series. The new series of 10 rides seeks to promote the growth and development of long-distance cycling in the state of Alabama, encourage participation in established Alabama century (100-mile) rides, recognize and reward individuals for their accomplishments, and benefit the charities and advocacy efforts supported by each of the events.
Route
Riders begin at Judson College and ride through downtown Marion, past Marion Military Institute, former home of Howard College. Riders will head west for 17 miles through the Perry County countryside to Newbern, home to the Rural Studio project of Auburn University. Thirty-four-mile riders will return to Marion by the same route.
Proceeding north in Hale County, riders will pass through downtown Greensboro on the broad, tree-lined Main Street with its many homes of distinctive architecture—Greek Revival, Federal, Victorian, Gothic Revival—and onto the grounds of Magnolia Grove, built circa 1838 and the ancestral home of Admiral Richmond Hobson, hero of the Spanish-American War. All riders then return to Marion by way of a stop in Folsom at Holmstead, Alabama's longest continually running plantation, which has been in the same family since the early 1800s. The 43-mile route ends back at Judson.
Century and 75-mile riders continue through Marion and southward, across the Cahaba River and the Perry Lakes wetlands region to Suttle before splitting: either to return to Marion or to proceed into Dallas County for the final stop at the Selma  Public Library. Century riders will be rewarded with views of historic structures, including the Edmund Pettus Bridge and cemeteries framed by live oak trees draped with Spanish moss. The return to Marion takes riders through sweeping farm and pasture land.
Routes of approximately 34, 43, 75 and 101 miles are available and are fully supported with five SAG stops at historic sites. SAG wagon provided by Cahaba Cycles
t-shirt, lunch, SAG, rest stops