The inaugural Gosh Darn Gravel Grinder is more than just a gravel ride. It's about the community that surrounds it. You'll also get to ride the best gosh darn dirt roads of Middle Tennessee. Sign up for the Camp/Ride and you'll enjoy a night with other riders and receive an incredible meal from the chef at Rudie's Seafood and Sausage.

You will not be disappointed. We'll likely go for some short exploration rides that night too. Riders will be treated to some of the best gravel roads Middle TN has to offer. We can't believe some of these are even considered roads.

The next day is all about the pain cave. Push yourself to the limit, riding through all sorts of terrain and roads. From Lyles to Bucksnort and back you'll hit every incredible road you never knew existed.

This is a self-supported ride. Come prepared.

All riders will receive a cue sheet, t-shirt and patch for participation. Make it to the podium and you'll get even more.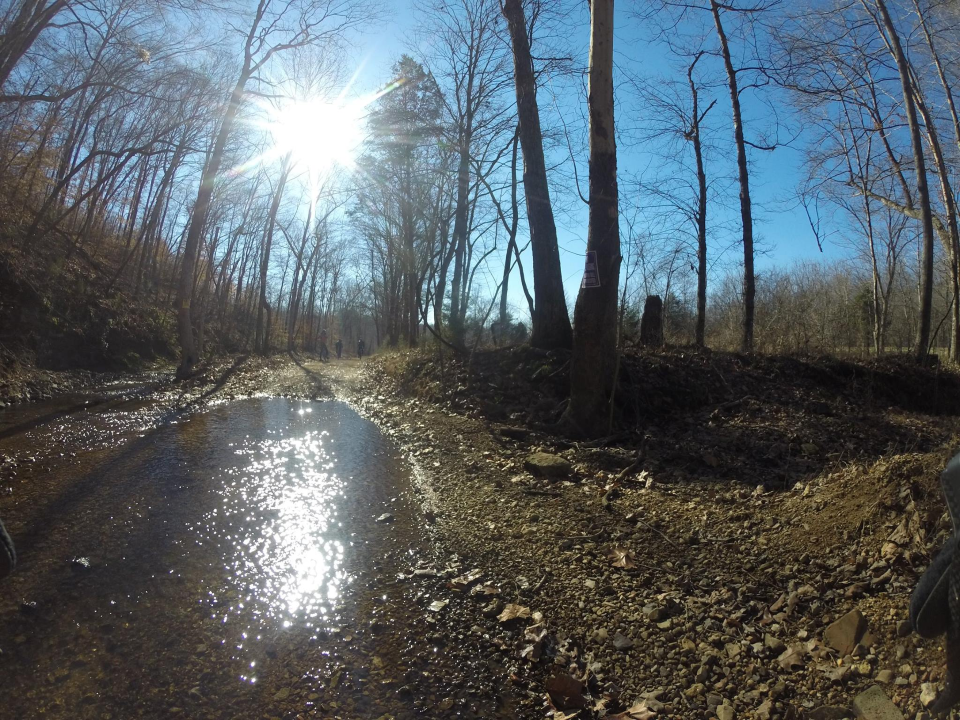 You will receive GPX file 24hrs before the race. You will receive a physical cue sheet at registration.
There will be two aid stations on the route. They will each have some water, food, first aid and mechanical support staff. Please do not rely on these aid stations. We are still considering this event as a self supported ride. Come well prepared.
If you are camping, please bring everything you need including breakfast. We will have small items to eat for breakfast but we don't want to dictate what you eat before the ride.
EVERYBODY:
T-Shirt
Patch
1 Raffle Ticket
Post Ride Meal (provided by Rudies)

CAMPERS (We like to think of campers as VIP):
Night Ride
Incredible Dinner (provided by Rudies)
1 Extra Raffle Ticket
10% off Camping Supplies at both Cumberland Transit locations (just show your registration confirmation)
Camp Site
Adult Beverages
A Warm Fire
Friends