Stunning, steep, and legendary, the iconic climbs in the Dolomites draw cyclists from all over the globe. With the Haute Route Dolomites, you'll have the unique opportunity to pin on a number, test yourself, and compete with and against friends for bragging rights on some of the most famous cycling climbs in the world. Featuring three legendary summit finishes and unforgettable climbs above 2,000 metres – including the mighty Passo Giau, the infamous Tre Cime di Lavaredo, as well as Passo Pordoï and Passo Sella – it's only fitting that the Haute Route Dolomites will also be guided by same safety motorbike escorts as the Giro d'Italia.
Possibly the most luxurious ski resort in Italy and host to the 2026 Winter Olympics, Cortina d'Ampezzo is the ideal summer location for a cycling event in the heart of a UNESCO World Natural Heritage area: the Dolomites. Towering church spires and sprawling piazzas form the base for sensational routes to famous jagged rock faces, demanding climbs, and snow-capped summits that will leave you in awe. Further west into the Italian Alps is the other main base for the event, nestled in the heart of the Stelvio National Park. The charming town of Bormio will steal your heart with a stunning sun-kissed valley surrounded by Italian giants. Embrace the rich history of the region and enjoy relaxing evenings in the thermal baths and rustic restaurants and bars of this quintessential Italian beauty.
With the Haute Route Village based in the city center of Cortina d'Ampezzo and Bormio, and the riders' services located close to your hotel, you will be able to take full advantage of both the cities' vast amenities and Haute Route's renowned support services. Just like all our events, the Dolomites will feature local delicacies - like cheese, ham and foccacia - at feed stations. You will also have access to all the premium services that make each Haute Route event so memorable.
The Haute Route has become famous for its peloton of passionate and affable riders from all around the world. While we are linked together by our love for cycling, it's the shared experience of riding in some of the most spectacular, historic and momentous roads in the world which creates a special bond. Indeed, there's nothing quite like reflecting on the immense history of cols like the Stelvio, Gavia and Mortirolo to get your legs spinning. With the Haute Route you will meet new people and start lifelong friendships with athletes from over 40 countries. Join our online community to connect with other passionate cyclists before, during, and after the event.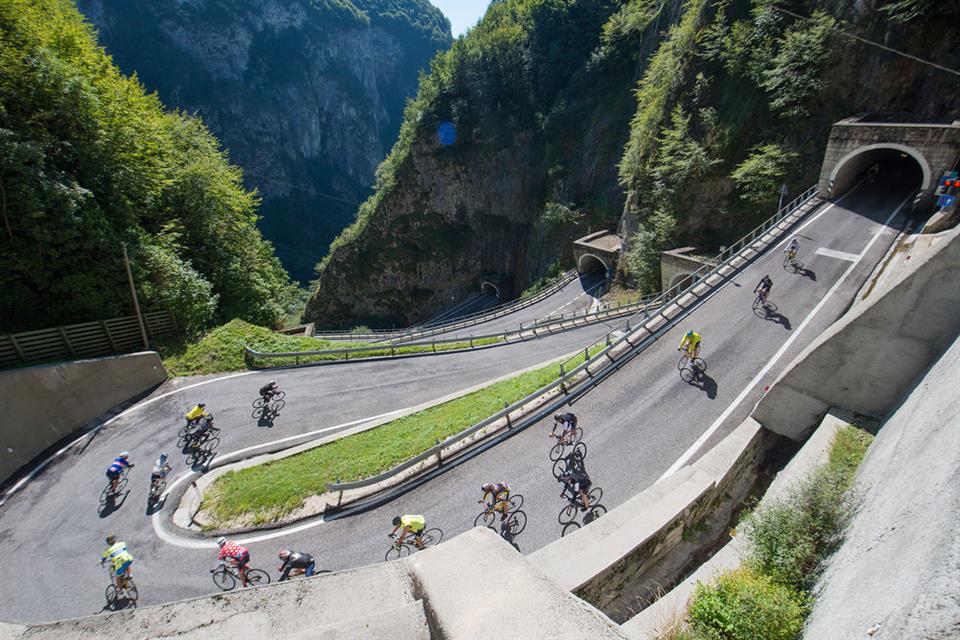 Rider's Pack
Event Jersey
Backpack
Logistic Support
Village Services
Media Supportz
Safety & Road Services
Mechanical Assistance
Race Briefings
Race Cars & Escort
Safety & Medical Assistance
Feedstations
Post StageMassage
Meals
Event Classification
Medals & Finisher Apparel
Closing Ceremony & Awards