Distances: 30, 35, 50, 90, 120 km
Welcome to the Shores of Guysborough County! Largely undiscovered, this hidden corner of Nova Scotia has a delightful 85 km low traffic oceanfront loop connecting over 20 fishing communities. We have used this loop to create the 50, 90 and 120 km rides and added a delightful 35 km loop and a 30 km mountain bike rail trail loop. That's 5 ride choices, something for every fitness level.
Join us for the fourth annual Gran Fondo Guysborough on Saturday Sept 7th, 2019. September is the perfect time to ride our many scenic roads with the best weather and almost no traffic. Registration is now open so you can join a few hundred cyclists to experience the stunning scenery and amazing hospitality of Gran Fondo Guysborough up close. Follow us on Facebook for regular updates and news.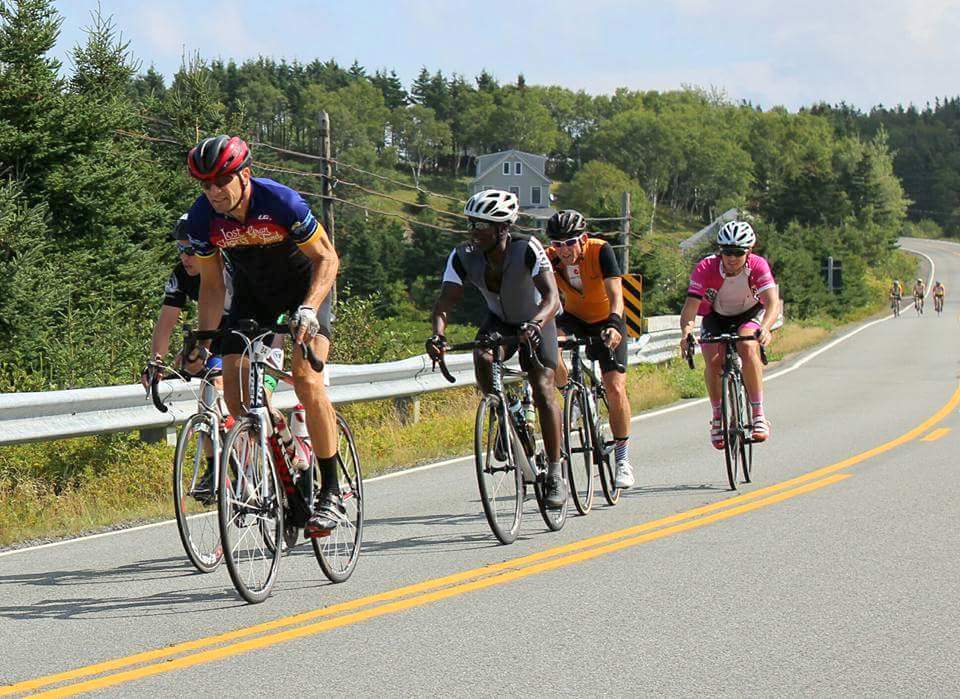 Custom jersey for everyone, daycare (ages 4-12), Atlantic Chip timing, timed 3 km climb, 7 rest stops, hot showers, BBQ ribs/chicken feast, craft beers, live music, draw prizes.