The UK's toughest sportive! UPDATED FOR 2017!
2 route options, both extremely difficult:
The Ultimate Monster - 300km and 6500 metres of climbing.
The Original Monster - 200km with a still mind boggling 4000 metres climbing.
Both route take in the fantastic, remote and spectacular Mid Wales countryside.
Featuring some of the most challenging and scenic, but quietest roads in Mid Wales The Monster packs a punch that will rip your legs off.
The Monster is not your average sportive. It is aimed at experienced riders who are bored of the standard, easy sportive events out there. It is for riders who know that total climbing is much harder than distance, and for those who think a standard 100 miler is a walk in the park.
300km Ultimate Monster
The new 300km Ultimate Monster route which has a massive 6500 metres of climbing has been designed to take the fittest, toughest riders to their limits. Starting from the town of Llandovery just after dawn and near the longest day of the year riders will need every minute of daylight to complete the ultimate feat of endurance. Along the way riders will pass some of the most incredible and scenic roads around Mid Wales including Llyn Brianne reservoir and Nant y Moch and brutal climbs such as Devils Staircase and Dylife.
5 Feed stations: 50km, 105km, 155km, 205km, 265km
200km Original Monster
Following the same route as the ULTIMATE MONSTER for the first 75km into the heart of Mid Wales before turning south and tackling some of the toughest sections from previous years around the village of Llandewi-Brefi and Lampeter area. The final 40km rejoins the longer route so both routes get to enjoy the final section together.
3 Feed stations: 50km, 110km, 160km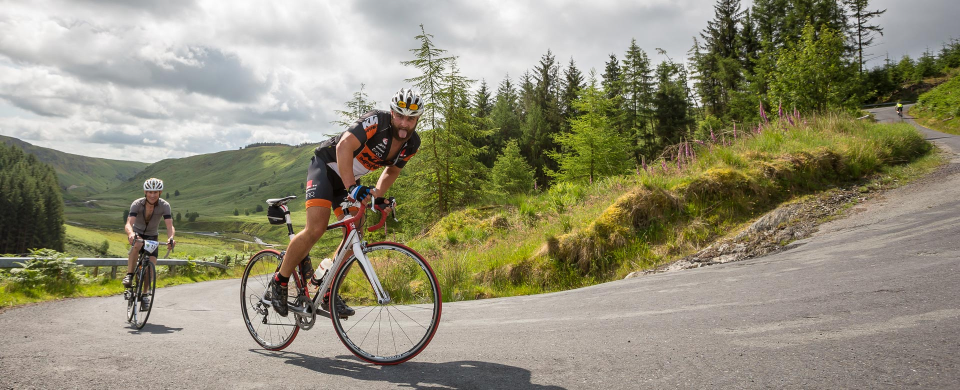 Event HQ facilities & parking
Full route marking
Feed stations & drop box service
Supplementary GPS file provided
Electronic timing
Event photographer
Broom wagon service
Finishers T-shirt