The Isle of Man CC (Cycle Challenge) is a cycle sportive which started in 2012 and is held on the world-famous Isle of Man TT Mountain Course. Now it's your chance to ride this historic tarmac and enjoy feed stations round the course and a massage on your return to the Grandstand!
On entering you can choose to ride 1, 2 or 3 laps of the Isle of Man's 37.7 mile (60.7 km) TT Mountain Course, starting and finishing in the pit lane at the iconic TT Grandstand and registering in the TT Press Office – a thrill for any TT fans. You can ride solo or as a relay team (one lap each).
We will also be running a London Bike Bus directly from London to the Isle of Man via the M40 and M6 so you can catch a budget flight and let us transport your bike to the TT Press Office for you. The cost is £30 return. Contact us for more details - this is a great way to save money, time and hassle!
We now run a non-stop ultracycling challenge – how many laps of the TT Mountain Course can you ride in 24 hours?  This is open to solo riders and relay teams of 2,4,6,8,10 or 12 people.
The IOMCC 24 runs alongside the Isle of Man CC to guarantee a great atmosphere for everyone involved in both events.
You'll start and finish in the pit lane at the iconic TT Grandstand, and register in the TT Press Office – a thrill for any TT fans! Greenrock will support you throughout with electronic timing, four checkpoints around the course, two feeding stations, support vehicles circulating around the course and masseurs, medical and mechanical support at the TT Grandstand and, as usual, the fantastic TT Marshals to ensure your safety (daytime only).
Registration opens at 1100 on the Saturday for a 1200 start. Finish at 1200 on Sunday.
The date : Saturday 23 & Sunday 24 September 2017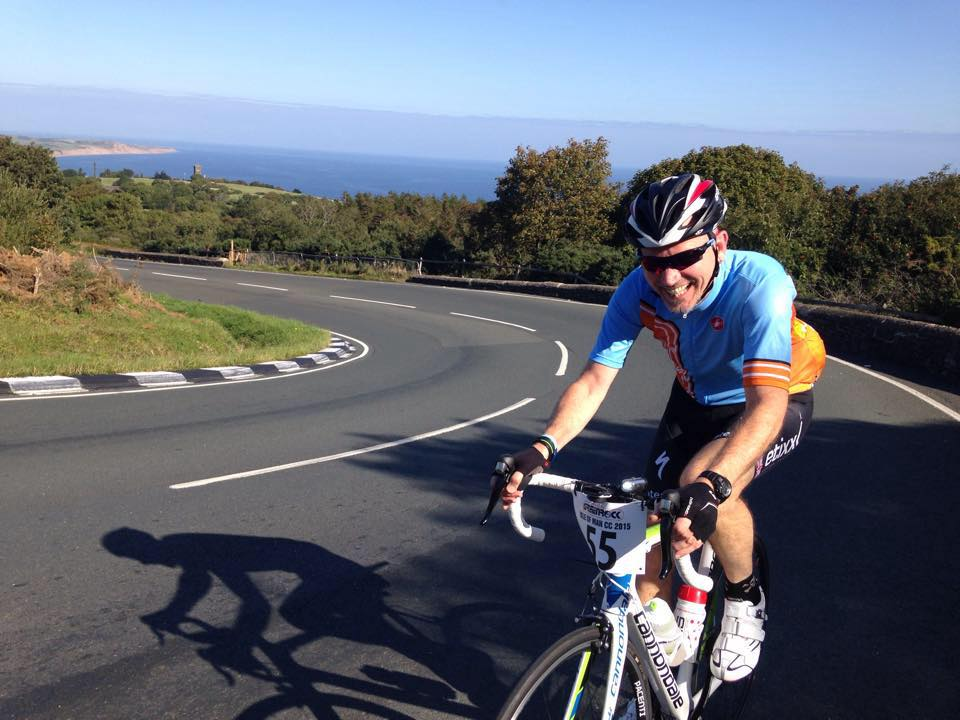 •Electronic timing
•TT course marshals along the route
•Two refreshment stops en route
•Support vehicles around the course
•Medical and mechanical support in the pit lane
•Massage at the TT grandstand!