Gigantic Bicycle Festival is the Pacific Northwest's annual summer celebration of bicycle culture.
The festival weekend features live music, film, visual & performance art, cyclocross, road & trail rides, hand build bicycles, guest speakers, sculpture, and interactive installation.
The festival weekend opens with camping and outdoor movies Friday evening. A supported road ride with Century, 50, and 20 mile routes departs from the festival grounds Saturday morning. Festival goers spend the weekend camping, exploring the Snoqualmie Valley by bike, and taking in an impressive music lineup, outdoor movies, art and installation. 
The 2022 Gigantic Bicycle Festival weekend will return to the city of Snoqualmie for the weekend of August 12 - 13th.
Rider Registration & Event Info: https://www.gigantic.bike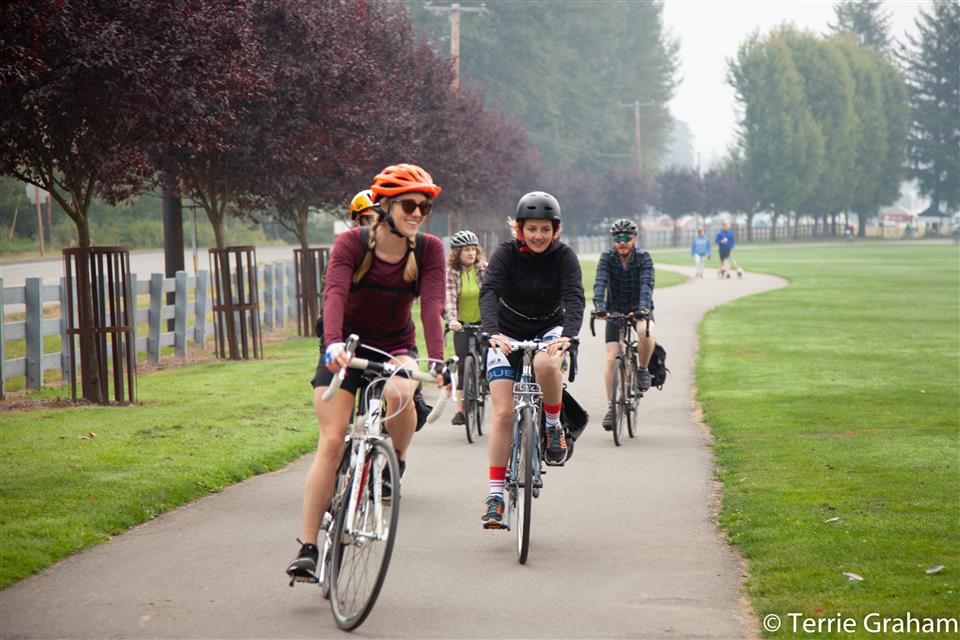 Friday August 12 @ 5pm - Gates & campgrounds open
Saturday August 13 @ 6am - Ride Start open
Complete schedule of rides, main stage performances, tours, workshops, and more at the link:
https://www.gigantic.bike/#section_schedule
Rider registration for the Gigantic Century, 50 Mile, or 20 Mile includes a weekend pass to the Gigantic Bicycle Festival, featuring local and national bands, bicycle art and installation, guest speakers, workshops, independent bicycle films at dusk, bike builders, cyclocross, guided cycle tours, and family rides.
Camping is a $10 optional add on to any rider registration or weekend pass.
Packets can be mailed for $6, or picked up for free at Recycled Cycles in Seattle, Washington, Gerk's Cycle in Issaquah, Washington, or at the festival merch tent or ride start at Centennial Fields Park in Snoqualmie, Washington.