In October 2016, more than 950 recreational cyclists from Boyacá, Colombia and several parts of the world, met the challenge of feeling a World Cup for a day, enjoying the 145 kilometers of Boyacá scenery and the unforgettable Road Cycling World Tour. of 1995.
In this way, La Ciclería Café Taller achieved that in the department, for the first time, the Great Boyacá World Fund, a unique event of a global nature, through which an important step was taken to consolidate Boyacá as a sports and cycling tourist destination preferably.
Continuing with the previous purpose, La Ciclería Café Taller, through its club Team La Ciclería, is preparing for 2017 the second edition of the Gran Fondo Boyacá Mundial, an event that will take place on October 15.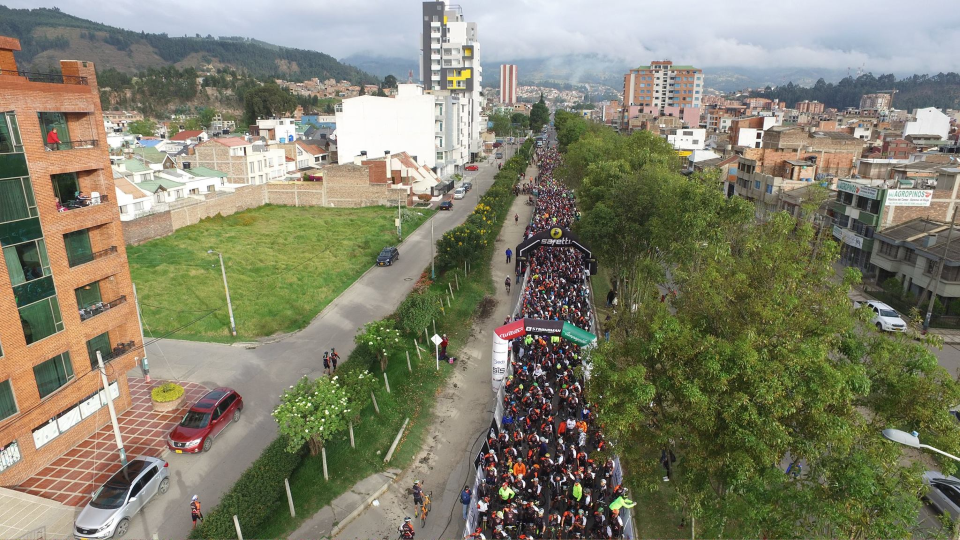 Official Jersey GFBM 2017
Number for bicycle
Participant's Guide
Caramañola
Chip - Total chronometry of the route and ports.
Live participant tracking linked to social networks.
Assistance medical route.
Mechanical assistance
Stations hydration and nutrition .
Broom cart
Lunch at the finish line
Accident insurance
Commemorative medal for finalists.
Digital certificate of participation.
Pack of photos courtesy.