Ride Across Europe 2020 is a cycling challenge consisting of 12 stages , each inspired by major cycling races such as  Amstel Gold Race ,  Liege Bastogne Liege ,  Tour De France  and  Giro d'Italia . The tour offers all the physical and mental challenges that cycling has to offer. Ride Across Europe  is a very authentic cycling challenge for the ambitious amateur cyclist.
And it gets extremely tough! We once again ride Ride Across Europe from the East Jutland town of Vejle to the Mediterranean city of Nice in southern France. Both cities each have their place in cycling. Vejle has been 21 times the target of the royal stage in Denmark around , while Nice since 1933 has been the target city in the big stage Paris-Nice . Here the participants end each year on the legendary Promenade des Anglais.
The same finish line should riders in Ride Across Europe cross as they complete this year's cycling challenge. But before the champagne pops are sprung on the Promenade des Anglais , 12 extremely tough stages must be completed. The stages run like the great Grand Tours in very different terrain, and you will experience everything from  Danish  and  German roads  to the jagged hills of the  Ardennes , lush  vineyards in Alsace , legendary mountains in the Alps , mountainous  scenery in  Switzerland ,  Piedmont's  winding country roads and not at least the  French Riviera.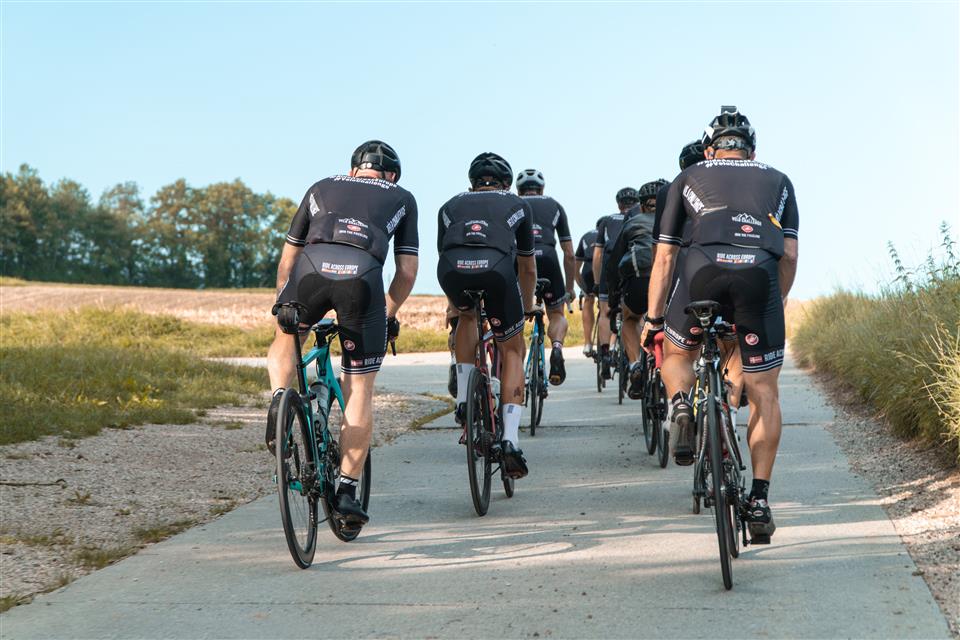 There will be a service team present throughout the tour. The team consists of a soigneur, a bicycle mechanic, a masseur as well as a team captain. All you need to focus on is getting through the stages safely and ensuring optimal recovery after each day on the bike.