Starting and finishing in the stunning Pylewell Park this March, riders of all levels can participate in this incredible sportive.
Offering the choice of three superb routes, it concludes with an opportunity to share your experiences while refuelling with free food laid on by headline partners dhb.
For 2020, these rides are being taken to the next level with entertainment, inclusive catering, and a full event village with Wiggle experts on-hand to provide demonstrations and advice.
And all those completing the sportive will receive a bespoke medal along with the kudos of taking part in a premier event on the sportive calendar.
Entries for this sportive are limited so book quickly to ensure your place at Wiggle's first sportive of 2020.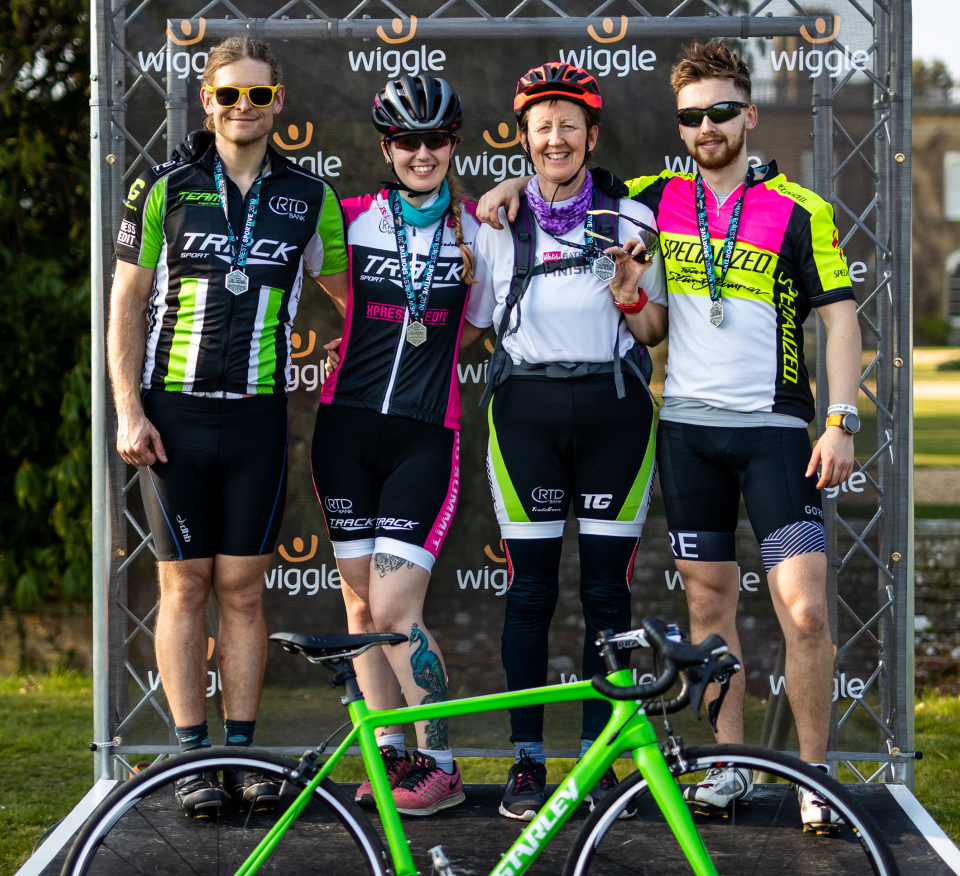 Free insurance for entrants
All entrants signing up to the event before 1 March 2020 will receive free Wiggle Insurance cover for the period 10 March 2020 to 10 April 2020.
The policy includes Theft Cover, Accidental Damage Cover, and Active Cover (for the day of the event).
Full details will be provided ahead of the event.
Event Facilities
All riders will receive well-provisioned feed stations, a professionally signed course, mechanical and medical support, and a quality, bespoke finishers medal. The event village includes facilities and parking.
Important Information - Don't Forget
Ticket: Once your order has been processed by Wiggle you will receive a final email confirmation of the event you have booked and the rider information you have submitted along with a Unique ID for each rider for each event. Please print this email and bring it with you to the event as Proof of Entry.
Photo ID: Please bring photo ID as proof of age.
Cash/Card: Merchandise, food, and drink will be available to buy before and after the race.
Further Information about the Wiggle New Forest Sportive
This being the 10th year of the Wiggle Super Series, the New Forest Sportive is going up a gear.
Expect fully-supported rides, bands, DJs, and a celebratory finish line atmosphere.
Wiggle experts will be on-hand to talk all things bike throughout, while Wiggle mechanics and ride ambassadors will join the race to help with mechanical issues or punctures.
And to capture your memories of the event, on-course photos will be provided by the official photographer for the Tour of Britain, Theo Southee.
High5 will be providing for all your nutritional needs at the feed stations, ensuring you return to the vibrant event village ready to enjoy the entertainment and hot food provided by dhb, with delicious vegan through to full carnivore options.
Every rider will get a medal on completion and a photo-opportunity either solo or with your group on the podium, all before enjoying finish-line freebies and a variety of retail at hugely reduced prices.
The New Forest is a stunning location and we know you'll want to keep it this way. Food and drink will be served with the environment in mind which means no single-use plastics or disposable cups.
We would also like to encourage carbon-neutral travel so ride to the event or use public transport if you can - Lymington Pier train station is 1.5 miles from the venue.
Full route descriptions and full event information will be emailed to all riders prior to the event.
On the day entry is available and incurs an additional +£5 to the entry fee to cover administration costs.
Wiggle will also be working with the New Forest National Park cycling code to ensure a great event.
The 2020 Wiggle New Forest Sportive is the first of many exciting Wiggle events taking place this year.
Make sure you get connected through our social media channels to be the first to find out about our huge upcoming events calendar.