The BWR KS is the greatest gravel / unroad course in America. The route will take riders on a ronde of the rolling hills north of Lawrence, where it will clatter through agrarian hamlets and the Ardennes-like hills — not over classic mountains per se, but rather a never-ending string of ups and downs — along sinuous unroads, single-track through the woods or along the lakefront, muddy trails and spectacular rolling gravel roads. The 2023 course is new, and features plenty of the rolling hills from the 2022 edition, where there are virtually no straightaways, and lots of opportunities for pain and suffering. Oh yeah, there will be almost no paved roads and due to the nature of the course, no place to hide from the wind in a group. You will be on your own.
There are a few things that make the BWR stand out, and on top of the list, right after the obscenity of the racecourse, is SUPPORT. This ride is supported with Police escorts, follow vehicles and the Waffle has six Feed Zones perfectly placed throughout its roughly 120-mile (or 80-mile Wafer 0r 30-mile Wanna) parcourse.
More importantly, the BWR features an armada of media vans, on-course support, BWR support vehicles, on-trail support with roving mechanics along tough sectors that confront ill-prepared riders with a rude awakening soon after leaving the Lawrence downtown scene. The number of flats and mechanicals that the team addresses for the BWR are incomparable to any other event like it or unlike it.
THE LANCE PROJECT BURRITO RIDE - CLICK HERE
Join us for a fun preview of part of the BWR Kansas course on Friday. We will raise money and awareness for The Lance Project and enjoy burritos after...

The Lance Project: Why We're Here
The Lance Project's goal is to make it safe for people — especially youth — to have frank, open, tough mental health conversations with peers, parents and educators so that we can all break the stigma that surrounds talking about depression, suicide and suicidal ideation. Our mantras are  "It's okay not to be okay" and "You matter". We provide tools and resources that help communities work together to eradicate suicide, and to help people find a path to healing. TLP also seeks synergies with related organizations to combine strengths for the good of all.

LEARN MORE HERE: https://www.thelanceproject.org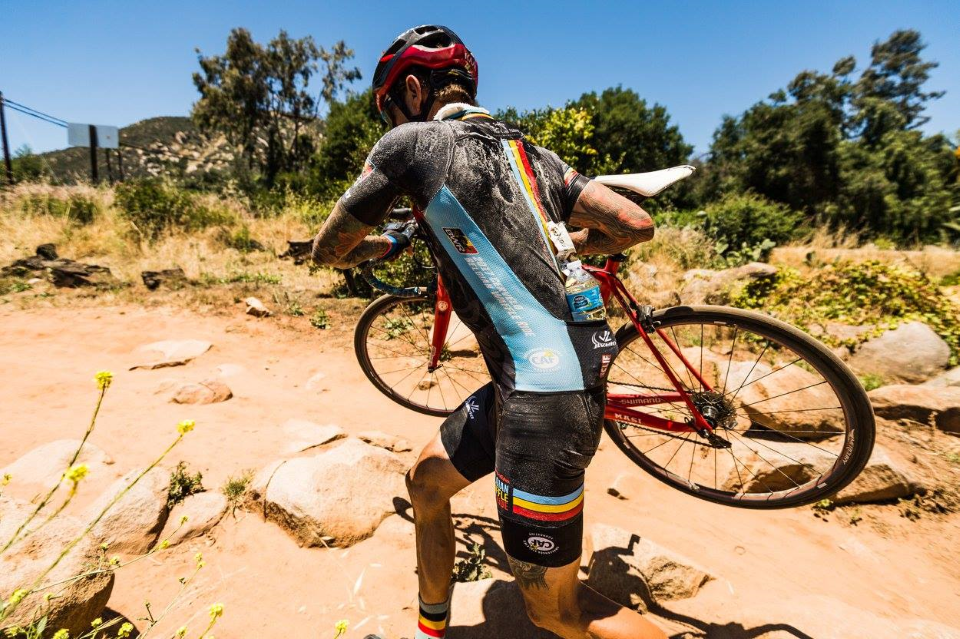 WAFFLE FINISHERS WILL RECEIVE:
• BWR swag bag that contains many important items
• Race Number and RFID Tag (for official finishing time
• BWR Bad Ass Ale (trophy)
• BWR Branded Item
• Fully marked course with traffic control
• Stocked aid stations
• Bragging rights
WAFER FINISHERS WILL RECEIVE:
• BWR swag bag that contains many important items
• Race Number and RFID Tag (for official finishing time)
• BWR Bad Ass Ale (trophy)
• BWR Branded Item
• Fully marked course with traffic control
• Stocked aid stations
• Bragging rights
WANNA FINISHERS WILL RECEIVE:
• BWR swag bag that contains many important items
• Race Number and RFID Tag (for official finishing time)
• BWR Can of Beer (trophy)
• BWR Branded Item
• Fully marked course with traffic control
• Stocked aid stations
• Bragging rights
• Opportunity to level up to the Wafer in 2024
ALL REGISTRANTS WILL RECEIVE:
• BWR swag bag that contains many important items
• Race Number and RFID Tag (for official finishing time)
• Wrist Band, which gets you
• Pre/Post-Race Waffles and coffee
• Beer Ticket