Grass Routes Gran Fondo returns for the 2021 edition on the 19th September 2021.
Best described as "self supported with benefits", this is a cycle challenge ran by three cycling enthusiasts from The Bike Place Tipperary who have a passion for rural roads, grass roads and no roads at all.
Influenced primarily by the DIY gravel movement in America but more in common with the European classics, the Grass Routes Gran Fondo offers a unique experience for riders looking to explore beyond the norm. Taking in boreen, gravel, limestone, and dirt sectors, you weave a path through the best of what the Glen of Aherlow and East Limerick has to offer. Rich in history and tradition, these are the roads less travelled by.
The cycle itself is a self-guided adventure following the GRGF demarcation arrows and signage, .TCX and .GPX files are also available. At the halfway point there is a fuel stop where you can re-fill bottles and indulge in our famous chocolate brownies.
The 2021 edition will remain no entry fee required. All details will be posted on website and social media over the coming months.
*Boreen or bohereen (Irish: bóithrín, meaning "a little road", pronounced [b??r'hi?n, b??h'ri:n, b??'ri:n]) is a country lane, or narrow, frequently unpaved, rural road in Ireland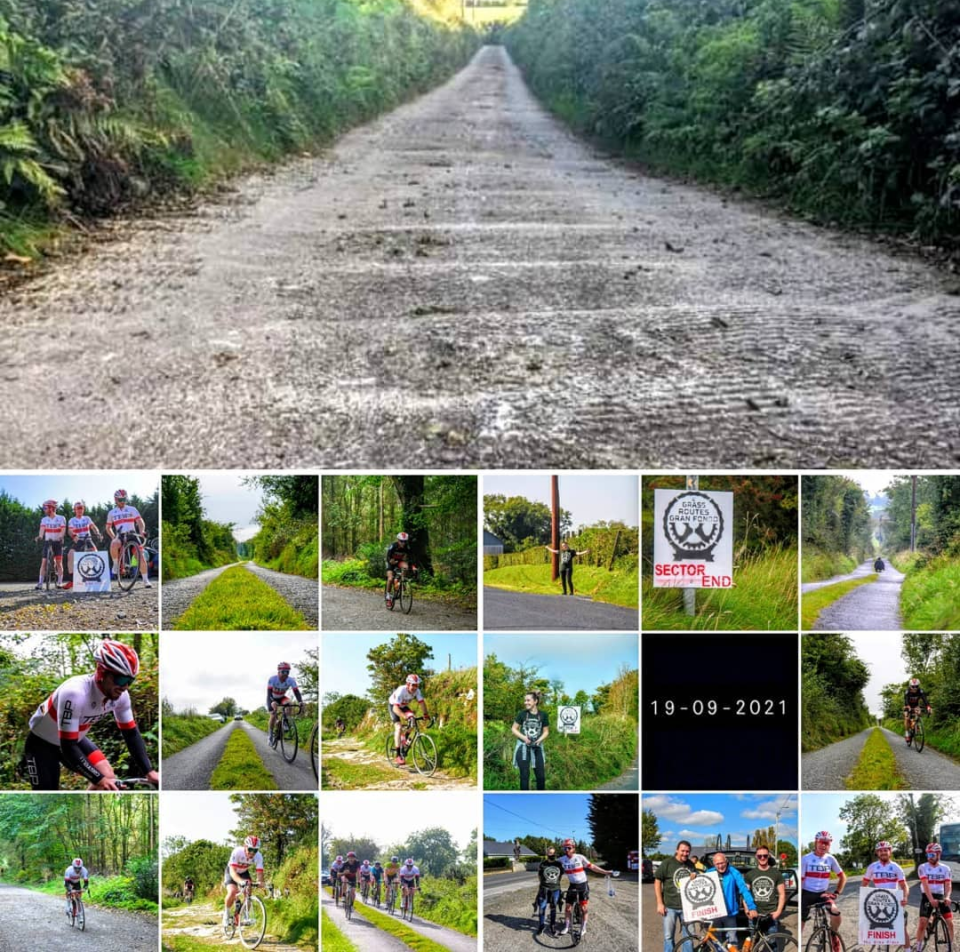 -Organised Start/finish
-Mid way water refill and food stop (no charge)
-support vechicles and ambulance