The 16 June 2023 will celebrate the landing of Gravel, from the Normandy beaches with the emblematic GRAVEL OF LEGEND.
Participants will leave from the D-Day beaches for a 300Km/187mi ride and will enjoy this epic journey as a celebration of freedom!
While GRAVEL OF LEGEND is as a non-timed endurance BIKE ride, riders will need to reach Angers within an allocated total time of 20 hours. GOLD aims to offer a highly symbolic and unique experience. This international event will appeal to both Gravel and adventure lovers!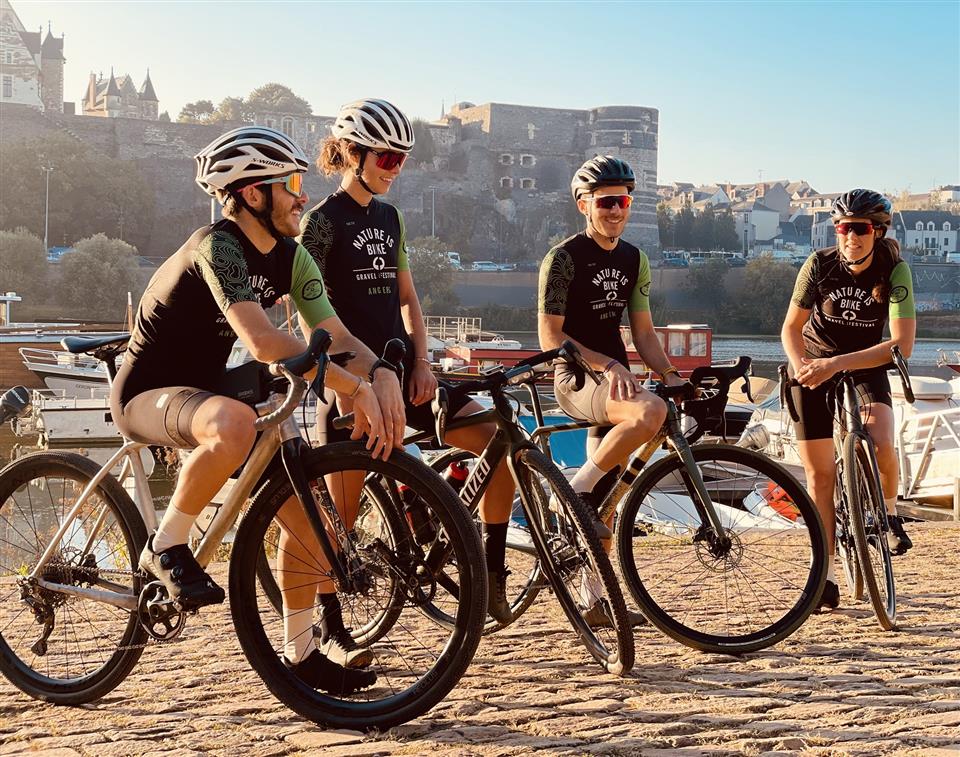 A safety emergency device
Registration
For non-licensees: Compulsory Day Card including individual accident insurance
Check of equipment at check in
Loan of a numbered GPS beacon
Mandatory briefing prior to event
Security PC accessible throughout the event
Presence of organisational team at 4 check points on route
Emergency medical assistance
For the participants
A messenger bag
A 'Gravel of Legend' collector jersey
A numbered plate
The GPX trace
Pocket guide to 'The Gravel of Legend'
Catering:
2 refreshment points on course
A meal upon arrival in Angers