Our area of Northern Colorado contains some of the purest, rock and roll, mixed terrain experiences you can get in the world, that's why we call it Gravel Graceland. Professional athletes Whitney and Zack Allison want to show you their favorite go-to routes and hidden gems in Gravel Graceland. The specific goal of this adventure is to be inclusive and an exposure focused-adventure to this region's mixed terrain riding. Each days route will contain at least 80% dirt to pavement. The routes are challenging, fun, and exploratory, and will range between 39 and 48 miles each day with varying elevation. 
Limited to 20 riders.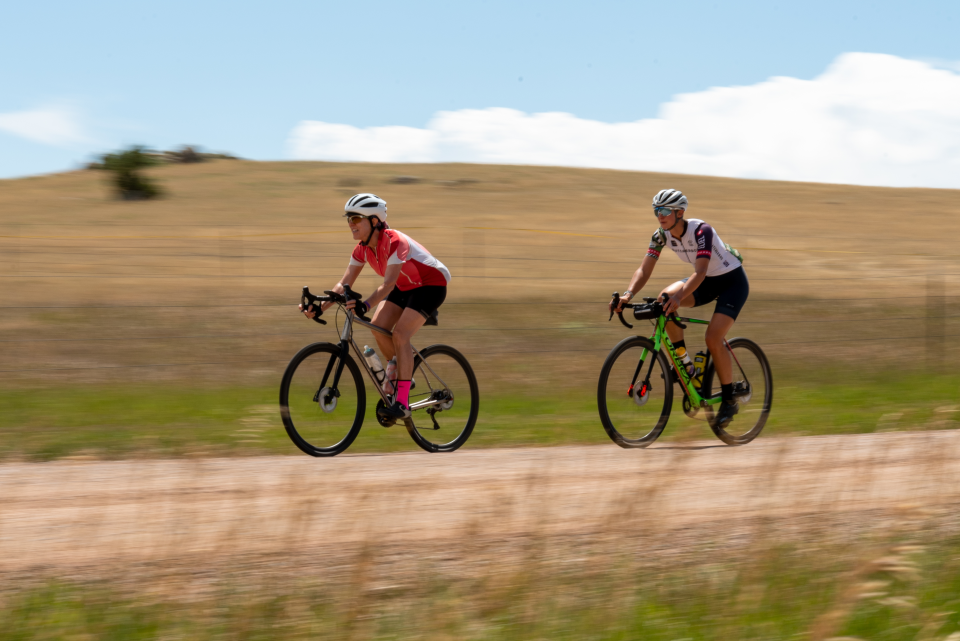 Routes, adventure, existential meaning to exist and survive another day on a bike (described above)
First come first serve access to Ibis Hakka Demo Fleet.
Catered lunch. Custom Bike Sports lunch box becomes your at end of camp.
A post-ride beer.
Schwag bag with AMP PR lotion and some other fun goodies.
Optional social gatherings in the evenings at a different local favorite (COVID dependent).
Specific equipment discount codes.
Bike Sports T-shirt or Tank top.
SAG car & Limited mechanical, hydration, and snack support.
$50 off your next bike fit at Bike Sports Fit Studio.
Meeting new gravel riding friends!
Ride guides Whitney Allison and Zack Allison. Primary SAG driver is Lauren Nagle
Cost: Regular $750. 2021 COVID pricing: $650.
We understand there are some extra burdens with COVID (below). We work with the Larimer Health Department on best practices and work within our county guidelines.