The Vermont Gran Fondo gran course traverses four gaps with 10,000+ feet of climbing back and forth across the spine of the Green Mountains, including the Lincoln Gap with an average grade of 17% with a max of 24%; named the steepest paved mile in the US featured by GCN as one of the steepest climbs on the planet. Sound daunting? Try a Medio Fondo with 7,000+ feet of climbing over 85 miles. Challenge yourself and check this one off your bucket list!
The Lincoln Gap features the steepest (24%) paved mile in the U.S!
Fab apres ride party at the start/finish in Bristol, VT.
Typical support with rest stops at 20-25 mile intervals.
Mechanical and sag support.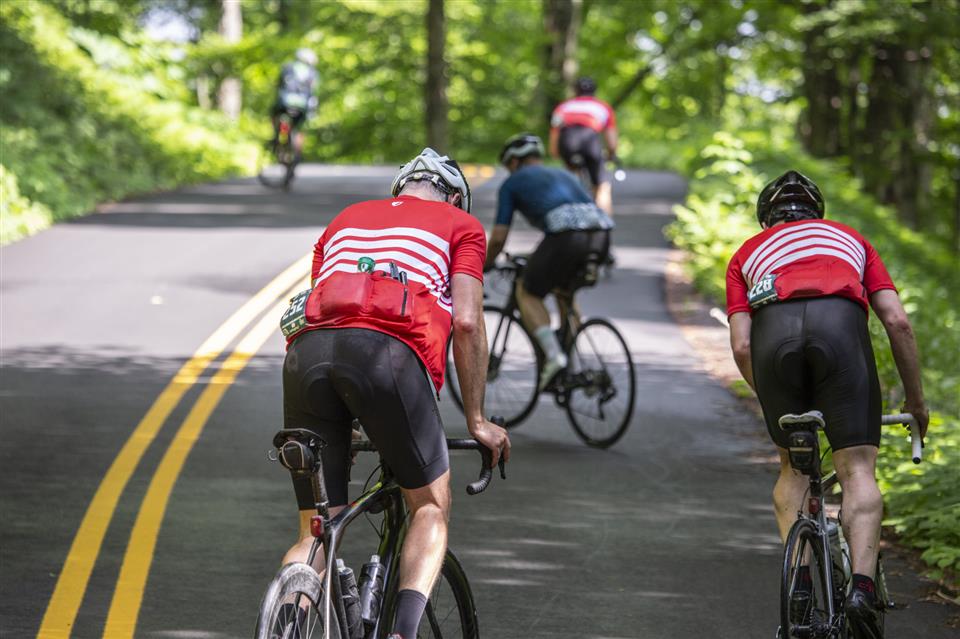 Difficulty of Greatest Route:
E - Extreme terrain with frequent steep hills and long sustained climb
What's Included?
Choose from one of 3 amazingly scenic, challenging, and well-marked routes.
Entry into the apres-ride party with local food, brews, music, and a large tent.
Route signage marking every turn, cue sheets, and route maps at each rest stop.
Rest stops every 20-25 miles
SAG support and mechanical support along the course
Insurance coverage is included in the registration.