The Mt. Evans Hill climb is an iconic bicycle race that takes place on Mount Evans, Colorado. It was run for the first time in 1962. It was renamed in 1981 in honor of five-time race winner Bob Cook, who died of cancer at the age of 23.  
Course Description

The climb is 27.4 miles in length and takes place on the highest paved road in the United States. It's a 7,000' of climb from an elevation of 7,500' all the way up to 14,100.' For sure, climbing between 12,000' and 14,000' is a lot different than climbing from 10,000' to 12,000'. The climb has a short flat at Echo Lake and a slight downhill just before Summit Lake. Grades to Echo Lake average 3.5% for 6.7 miles and 5.8% for 5.8 miles. Echo Lake to the summit averages 5.6% for 5.5 miles, then 4.1% for 2.7 miles and finally 5.7% for 4.25 miles to the top. Maximum grade is 10%.  There are 11 switchbacks that you can view from the top.
What is the difference between Gran Fondo and USA Cycling Categories?

USA Categories are for individuals interested in competitive racing and do it on a regular basis or are planning to race on a regular basis. A USAC license or 1-Day license is required for USAC categories. A BRAC membership is required for all USAC Categories. Gran Fondo is the citizen's event and is a timed event but a USAC License or BRAC membership is not required.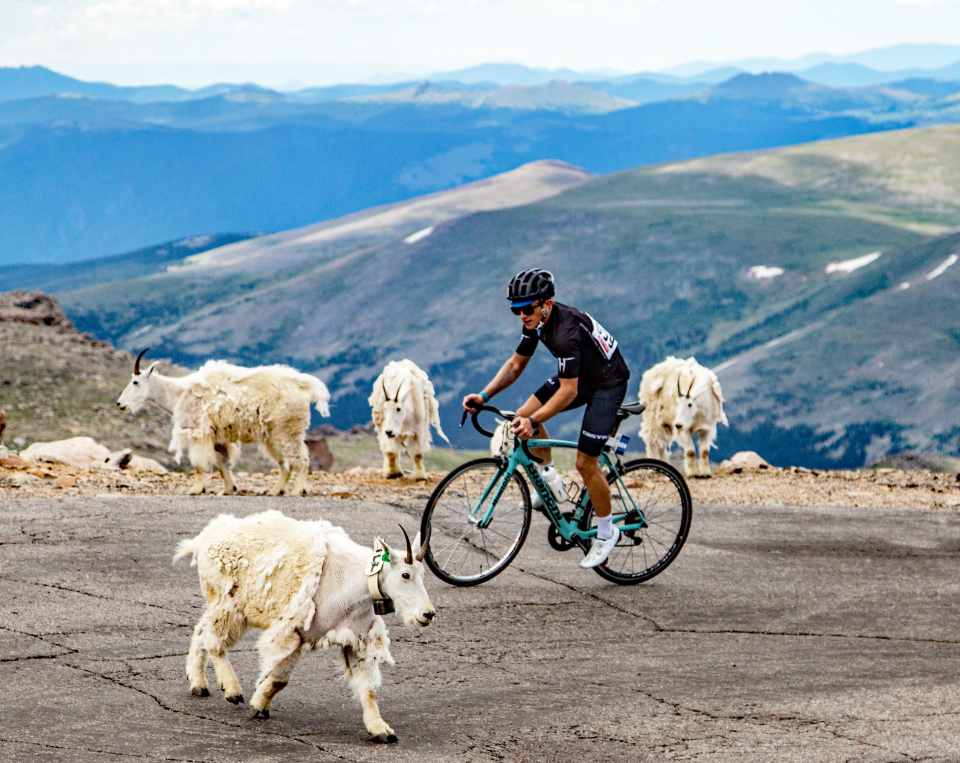 Difficulty of Greatest Route:
D - Difficult terrain with longer, steeper hills