Kentucky's Inaugural Licking Valley Century scheduled for June 26, 2021
Licking Valley Century has only 32 spots left and is almost sold out! Register NOW to avoid disappointment!
The Cincinnati Cycle Club is proud to announce that we will be hosting the Licking Valley Century Ride as the 3rd ride in a 5 ride series of the Kentucky Century Challenge in 2021.
Enjoy the beauty and challenge of riding the ridge tops and valleys of Northern Kentucky. See for yourself why many cyclists call this area "God's country". You will enjoy beautiful valleys and amazing vistas while pedaling along roads with very little traffic.
Each route will have rest stops with a local flair to quench your thirst and foods to energize you throughout the ride. After successfully completing your ride, relax and enjoy a tasty meal & cold beverage while you reminisce with fellow cyclists about the panoramic views and lovely roads you have just enjoyed.
Our ride features rolling terrain over low traveled roads. There are ride distances of 100, 66, 42, and 29 miles starting from Knights of Columbus Hall in Alexandria, KY.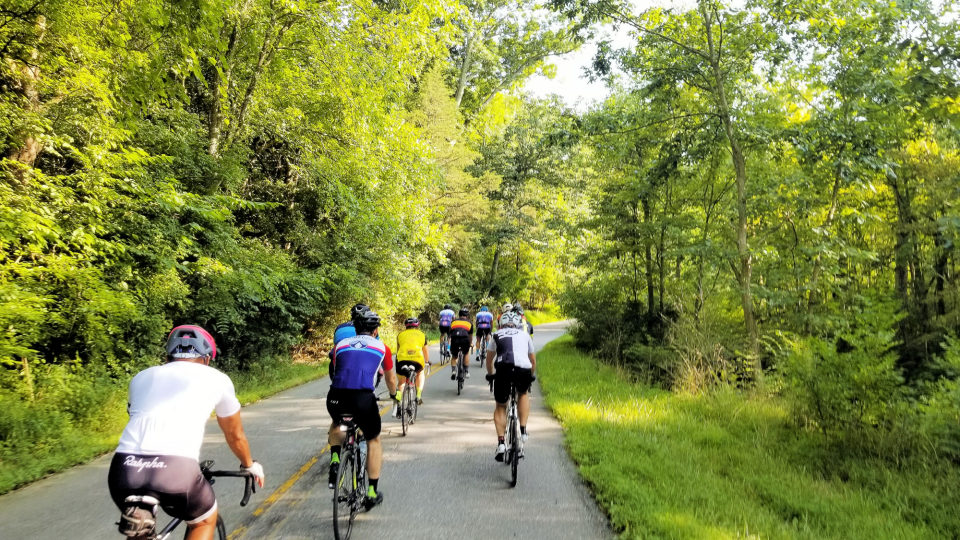 Discover the Routes
Below are links to the routes:
29 miles route with 1,460 ft climb https://bit.ly/35CT7xh
41 miles route with 2,296 ft climb https://bit.ly/39ucHwL
65 miles route with 3,700 ft climb https://bit.ly/3qgz93d
102 miles route with 5,888 ft climb https://bit.ly/3que1H5
Cool Licking Valley Century Jerseys for 2021!
Jerseys will be available to order until April 27 and they are wonderfully priced at only $65!
These are high quality jerseys on the same materials you find on jerseys in Oakley stores.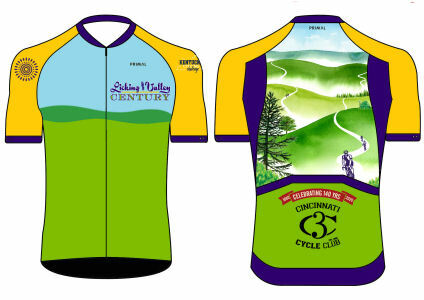 Register Now and Save!
All registrations include fully stocked rest stops, SAG, route markings and maps and a wonderful post ride meal.
Register before May 24 to score a cool Licking Valley Century T-shirt!

Ride Pricing
Early Bird until December 31 - $50 (includes ride t-shirt)
January 1 – April 28 - $55 (includes ride t-shirt)
May 1 – May 25 - $65 (includes ride t-shirt) ** last day for t-shirts is May 24
May 25 – June 24 - $65
Day of Registration- $70 on June 26
For more information, please visit: http://www.lickingvalleycentury.com
Benefiting Henry Hosea House Food Bank
Event proceeds benefit the Henry Hosea House in Newport, KY a wonderful local food bank that fed over 48,000 meals in 2020.