Tadej Pogacar rides Rigoberto Urán's Gran Fondo in Colombia
Tadej Pogacar and his wife stole the show at the Gran Fondo organized by Rigoberto Urán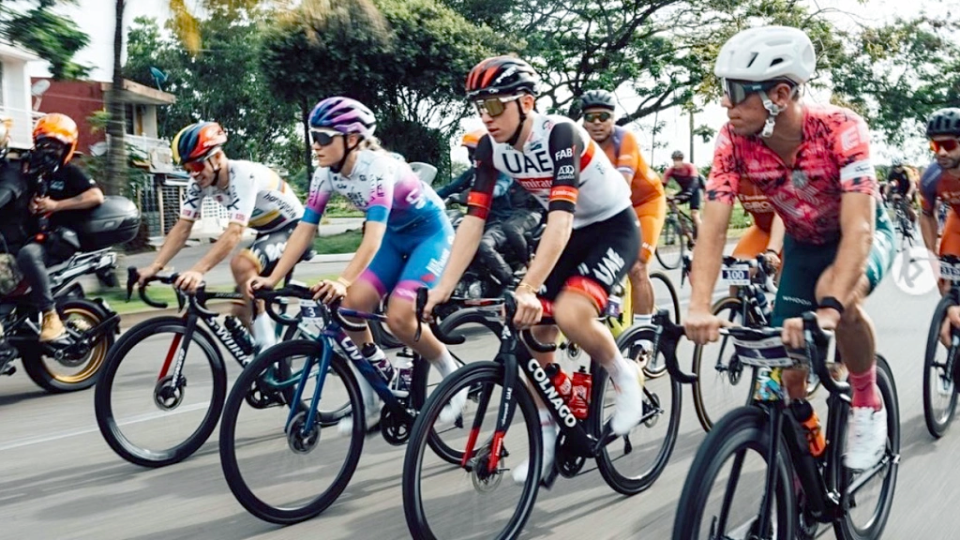 Tadej Pogacar caused a furor last week among cycling fans in Colombia, as the Slovenian participated in the Giro de Rigo, an exhibition race organized by Rigoberto Urán. The 24-year-old Slovenian cyclist is a two-time Tour de France champion.
He was accompanied by his wife Urska Zigart, and lawyer and cyclist too.
Pogacar rode the Gran fondo along with 4,000 other cyclists.
At a dinner where he was special guest he wore a cowboy hat and rode a horse and danced a traditional Colombian dance, the Jaropo.
Pogacar said to the press, "I had been told that it is a very beautiful, charming country, with very happy people and, above all, a cycling country. I had the opportunity to check everything as soon as we arrived with the opportunity to dress in fashion, with a hat, ride a horse and try the dance of the region and logically with the Giro de Rigo that seemed extraordinary to me. It is obvious that there is a big difference between Slovenia and Colombia."
Regarding Colombian cycling today Pogacar said, "It is high level cycling with very good riders. There is no question about the emergence of young riders. Colombia has them with Higuita, Martínez, López who will continue to complement each other with sprinters like Gaviria, Molano and those we already know. They will continue fighting in all the races where they participate."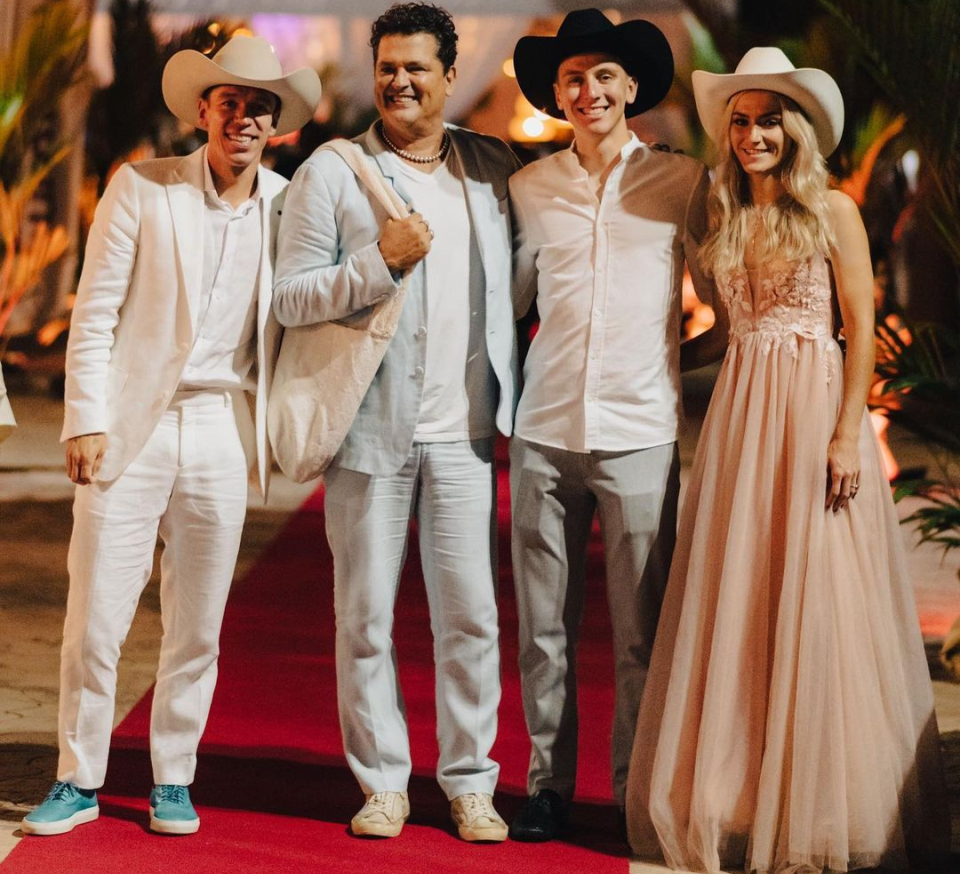 During the Gran Fondo, Tour de France champion Pogacar's seatpost slipped, requiring him to stop. After a quick repair he was motor pacied back up to Uran's front group to enjoy a beautiful days' cycling in Colombia.
In the women's 187km Gran Fondo, Camila Cortes was first in a time of 5h 16m, Liseth Vanesssa Tarazona was second and Ana Maria Rios Pinillos was third to round out the podium.
In the men's 187km Gran Fondo, Oscar Tovar was first in a time of 4h 52m on ahead of Juan Gomez Lopez second, and Juan Guillermo Montoya Montoya in third.
Link to the 2022 El Giro de Rigo results: http://www.finalap.com/app/#evento/1224/track/2520/racer/4530553