Rafal Majka gains time as Sagan swaps Yellow for Green
In spite of demanding parcours, BORA-hansgrohe rode hard to post the seventh fastest time of the day, keeping Rafal Majka in contention in the GC race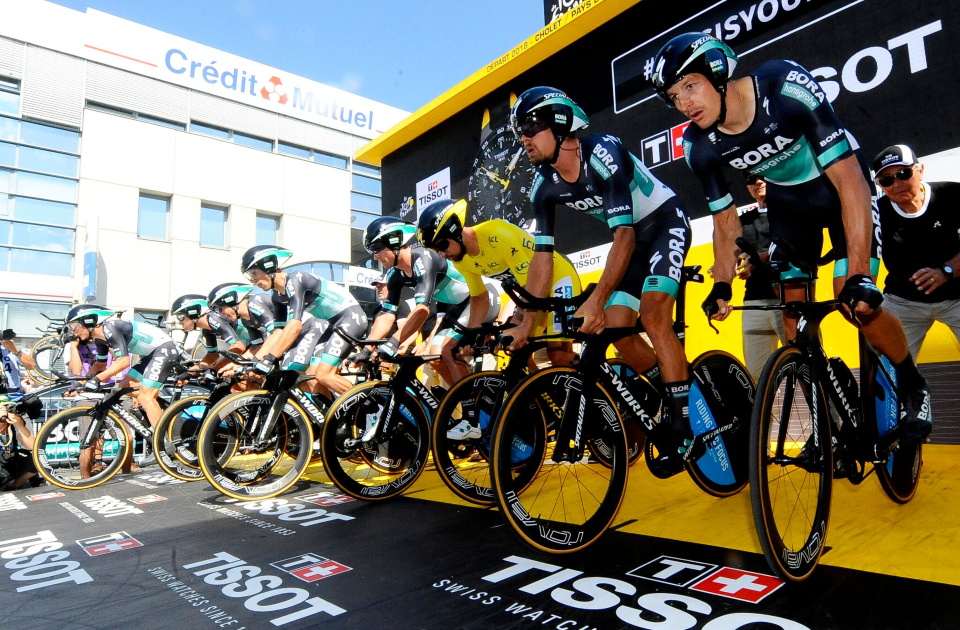 © BORA - hansgrohe / Bettiniphoto & VeloImages
Starting the day last as the team with the Yellow Jersey, UCI World Champion, Peter Sagan, BORA-hansgrohe had a slight advantage in knowing how well other teams had performed and any sections of the course that caused particular problems.
The aim was to finish in less than forty minutes, and after staying together from the start, the team reached the midway point with seven of their eight riders still on the train. With 10km remaining, the efforts were beginning to take their toll, with both Marcus Burghardt and the UCI World Champion, Peter Sagan, dropping off, but in spite of this, four riders crossed the line to take seventh position with a time of 39:36 – fifty seconds down on the stage winners, BMC.
While Peter had lost the Yellow Jersey, the Slovak rider would start tomorrow's road stage in the Green Jersey, while Rafal Majka climbed twelve places to eleventh in the GC as the first real shakeup of the overall standings gave a taste of what is to come in the next three weeks.
"It was a tough day out there and we all suffered a lot. My legs felt really good and I could push a lot but we never found the right rhythm today, so we lost a few more seconds than we would have liked. The position I find myself in the GC now is still fine, and there are still a lot of tricky stages ahead of us where we can gain back some time." – Rafal Majka
"I had bad legs today, from the start. It was really hot and I also lost my bottle on a bump, just 400 meters into the race. I gave my best, as I always do, but I also suffered a lot to respect the coveted yellow jersey I had. I wish I could have contributed a little bit more to Rafal's GC quest today but this is the way it is in sports. You have good days, you have difficult days. Tomorrow we'll have another chance and, once again, we will give it our all." - Peter Sagan, UCI World Champion
The racing resumes with 2 flat sprint stages before the Mur-de-Bretagne rears it's ugly head on Stage 6 this Thursday. The GC contenders will be looking to stay upright and out of trouble!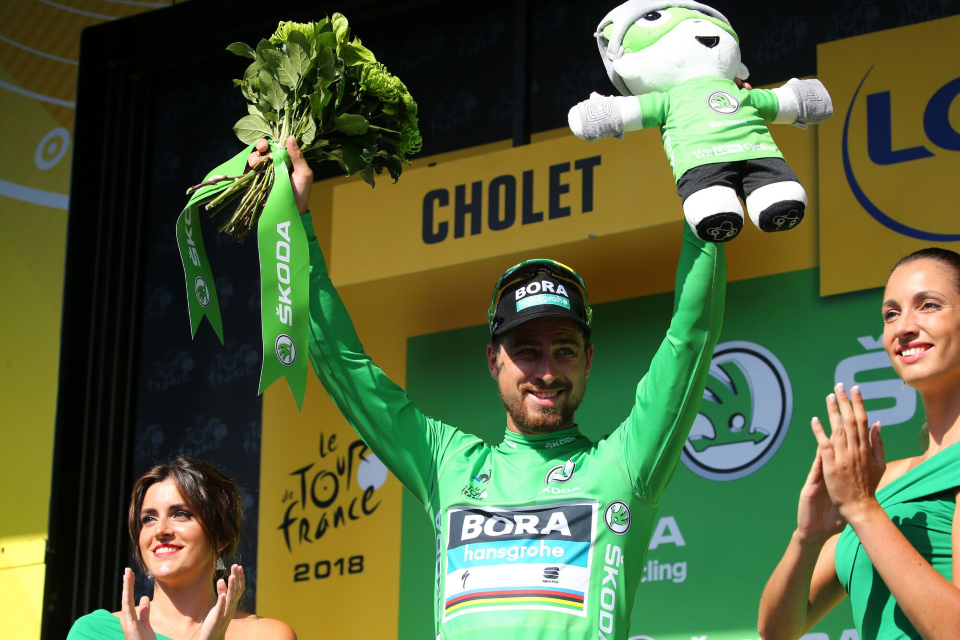 © BORA - hansgrohe / Bettiniphoto & VeloImages