Riders qualify for the 2022 Gran Fondo Championships in Antalya, Turkey
The last UCI qualifier in 2021 took place at the Turkish holiday destination of Antalya on the Turkish riviera with Sunny 24C weather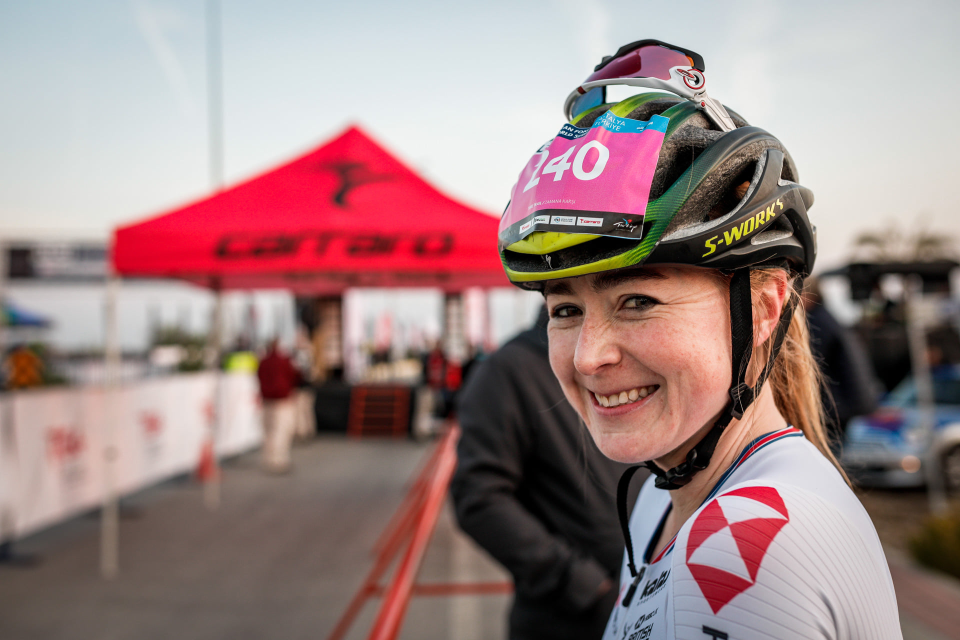 600 riders from 24 different countries signed up for the time trial on the Friday and the Granfondo on the Sunday at the Nirvana UCI Gran Fondo Antalya.
The 20km time trial course was an out and back loop along the Kadriye river, totally flat and straight, built for strong riders on the traffic free course.
In the time trial Charlotte BUCHANAN (UK) was in first place in the Women's General Classification, second was Rub ALTMANN (CAN) and third Natalie LAVERACK (UK).
In the Men's time trial, Dmitry MURASHKO (RUS) was the first, with Sergei SERDIUK (RUS) second, and Jiri BELFIN third (CZ).
Today, riders race in either the shorter 67km Medio course and a new longer 100km Granfondo course.
Both races start in front of the Nirvana Cosmopolitan hotel and make a loop along the beach before going out into the country side. The course is mainly flat with only 410m of elevation on the long course and 180m on the short course. The final sprint is back in front of the hotel, the main partner of the event.
In the 101 km Gran Fondo, the race came down to a sprint between three riders, local Turkish rider Gokhan Uzuntas win the sprint finishing in a time of 2h 20m 46s ahead of Ukrainian Yevhen Filin second and Russian Dmitry Murasko third.
UK rider Charlotte BUCHANAN won the Women's race in 2h 31m 49s to claim her second victory after winning the time trial on Friday.
Amongst the 24 different nationalities at the start, were riders from Germany, UK, Poland, Russia, Norway, Egypt, Ukraine, Sweden, Moldova, Denmark, Belgium, Kazakhstan, Australia, Serbia, Jordan, Portugal, Tajikistan, Slovakia, Finland, The Netherlands, Canada, Estonia and Iran. There was also big group from the home country of Turkey.
Riders finishing in the top 25% of their age category in either the time trial or the road race automatically qualify for the 2022 UCI Gran Fondo World Championships taking place in Trento, Italy, September 1st - 4th, 2022.
The full results will be posted here when available.
In partnership with the UCI, Gran Fondo Guide will confirm the full list 2022 UCI Qualifying events in the comong months.