Tynon Shannon and Jenny Pettenon fastest at Amy's Gran Fondo
The world-famous Great Ocean Road closed to vehicles as more than 4,000 cyclists took part in the long-awaited return of the 10th edition of Amy's Great Ocean Road Gran Fondo which raised over $100,000 AUD for the Amy Gillett Foundation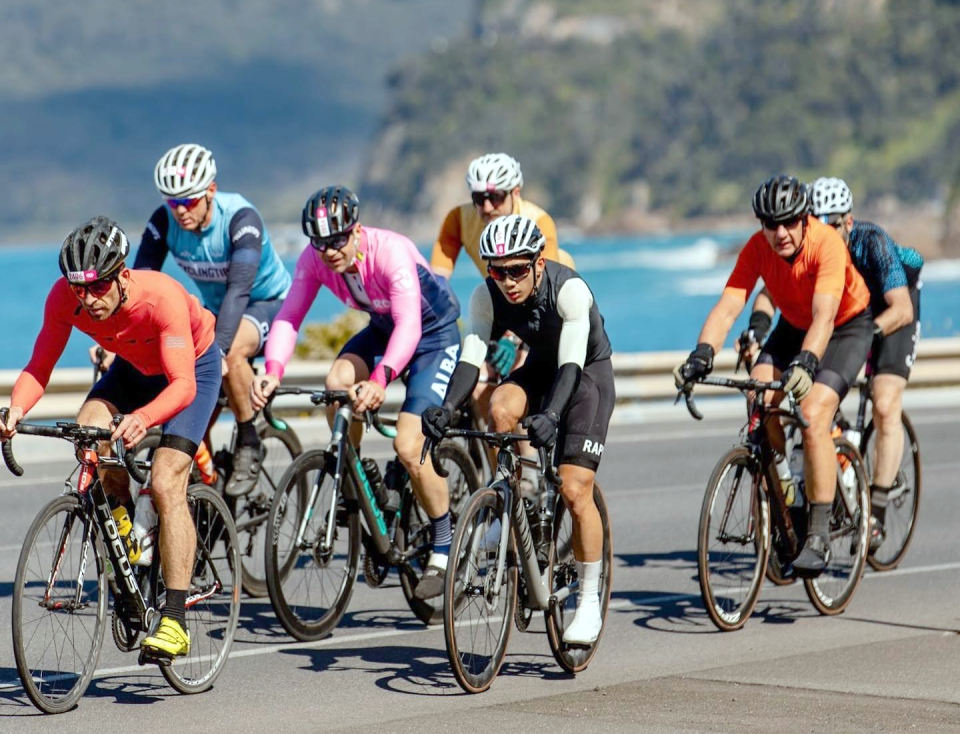 Amy's Gran Fondo, cancelled for the past two years due to COVID-19, returned to the region on Sunday, with favourable weather making the 10th anniversary event a success.
Riders had the choice to take part in five races over both days on the weekend; Saturday's Amy's Gravel Fondo (45km), then Sunday's Amy's Gran Fondo Age Category (130km), Amy's Gran Fondo Recreation Category (130km), Amy's Medio Fondo (45km) and Amy's Family Ride (14km), withthe 130km race was the qualifier distance for the 2023 UCI Gran Fondo World Championships taking place next year in Scotland.
"Despite the early conditions, it was good to see the sun come out and the Surf Coast provide great riding conditions as Amy's Great Ocean Road finally returned," Director of O2 Events, Kane Osler said.
"As riders crossed the finish line in Lorne, we received plenty of feedback of how much participants love this event with a distance for everyone."
"It was also special to be able to celebrate the 10th year of the event, which helped raise much-needed funds and awareness for the Amy Gillett Foundation, we raised over $100,000 this year".
All fundraising in the lead-up to Amy's Great Ocean Road Gran Fondo was redirected into cycling safety research, advocacy and educational campaigns and programs at the Amy Gillett Foundation.
Tynan Shannon (03:22:35) and Jenny Pettenon (03:43:25) crossed the finish line first for the male and female divisions in the headlining 130km Age Category Race.
"Amy's Great Ocean Road Gran Fondo is a great event and well organised," Tynan Shannon said, "It's for a great cause and it's so good to see so many cyclists enjoying the event."
"What an incredible way for so many elite riders, amateurs, families and locals to experience the spectacular Surf Coast region," Mayor Stapleton said, "Council is pleased to have sponsored this significant event and appreciates the benefits events like Amy's Great Ocean Road Gran Fondo provide to our local economy."
The 11th Amy's Great Ocean Road Gran Fondo is confirmed for September 9-10, 2023.
Link to 2022 Amy's Great Ocean Road Gran Fondo results: https://www.multisportaustralia.com.au/races/amys-gran-fondo-2022