UCI Gran Fondo World Series continues to grow, reaching 28 events worldwide in 2023
The UCI Gran Fondo World Series will expand again next year, featuring six new events for a total of 28 races on five continents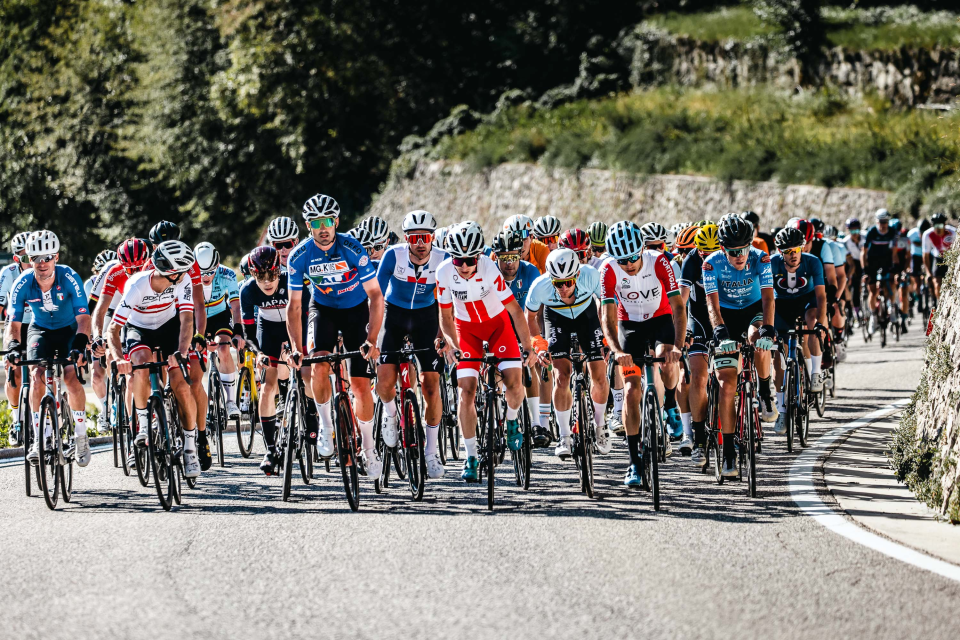 The qualifier season for the 2023 UCI Gran Fondo World Championships already started in September with the first of four events taking place before the end of 2022. The majority of the qualifier events, however, are scheduled in 2023, starting with the first newcomer to the calendar: the UCI Granfondo Jordan Dead Sea. Taking place from 2 to 4 February, it will include a time trial and two Gran Fondo stages with an overall ranking.
In existence for 10 years, the Istria Granfondo in Croatia joins the UCI Gran Fondo World Series for the first time, and for the occasion will feature a new time trial the day before the traditional Gran Fondo on Saturday 15 April.
CRC 506 Gran Fondo of Costa Rica should have been part of the series in 2020 but was cancelled due to the Covid-19 pandemic. The 2023 edition is scheduled for 4 June with a course starting in the capital city of San José and heading towards the Pacific ocean.
On the same weekend, Gran Fondo Matildica, in Reggio Emilia, will replace the Italian qualifier in Trento. The 51st edition of the event will feature a time trial for the first time.
GF Gran Fondo de Guatemala is organised by the same team as that behind the race in Costa Rica. It will take place in the capital of the central American country, Guatemala City, on 2 July.
The 2023 UCI Gran Fondo World Championships will be part of the first-ever UCI Cycling World Championships that will combine 13 different UCI World Championships in Glasgow and across Scotland between 3 and 13 August. The Gran Fondo events will be held on 4 and 7 August.
After these UCI World Championships, scheduled earlier in the season compared to other years, the 2024 qualifier season starts again with a new Brazilian qualifier in the southern city of Pomerode where the UCI Granfondo Pomerode is scheduled on 5 November.
The six new events in the 2023 UCI Gran Fondo World Series join traditional stopovers in the series. The 28 events comprise four in Asia, two in Oceania, 17 in Europe, three in Latin America and two in North America.
2023 UCI Gran Fondo World Series Calendar
09/11/2022 Amy's Granfondo Lorne AUS
10/02/2022 Tre Valli Varesine Varese ITA
10/16/2022 Tour de Bintan Bintan IDN
11/20/2022 Gran Fondo Antalya Antalya TUR
02/04/2023 Gran Fondo Jordan Dead Sea JOR
02/19/2023 Spinneys Dubai 92 Dubai UAE
03/31/2023 Cyprus Gran Fondo Pafos CYP
04/02/2023 Tour de Brisbane Brisbane AUS
04/15/2023 Istria Gran Fondo Umag CRO
04/23/2023 Neusiedlersee Radmarathon Mörbisch AUT
04/29/2023 66 Degrés Sud Cyclo Perpignan FRA
05/07/2023 Majka Gran Fondo Dobczyce POL
05/14/2023 Gran Fondo Vosges La Bresse FRA
05/21/2023 Cheaha Challenge Jacksonville USA
05/28/2023 Tartu Rattaralli Tartu EST
06/04/2023 Gran Fonda Matildica Reggio Emilia ITA
06/03/2023 Schleck Granfondo Mondorf Les Bains LUX
06/04/2023 Tour Cambridgeshire Peterborough GBR
06/04/2023 Gran Fondo Costa Rica San Jose CRI
06/11/2023 Maraton Franja Ljubljana SVN
06/18/2023 Gran Fondo Suisse Villars-sur-Ollon SUI
06/18/2023 Niseko Classic Niseko JPN
06/18/2023 Gran Fondo Coimbra Montemor-o-Velho POR
07/02/2023 Gran Fondo de Guatemala Guatemala GTM
07/02/2023 Vélo.Victo.Fest. Victoriaville CAN
07/15/2023 Tour Lakeland Lahti FIN
07/23/2023 Gran Fondo Isle of Man Isle of Man GBR
08/07/2023 UCI World Championships Glasgow GBR