Dubau-Prevot and Dussol fastest at UCI 66 Degres Sud Gran Fondo
The first French qualifier event of the 2023 UCI Gran Fondo World Series will included a time trial and Gran Fondo and Medio Fondo on new challenging courses with over 1,400 riders participating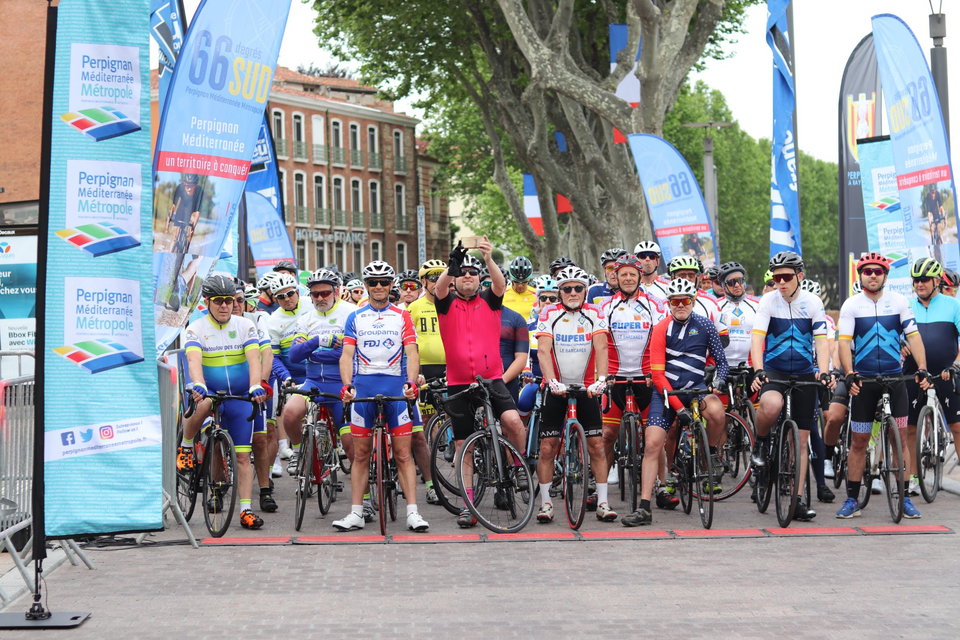 Offering the most beautiful roads and surrounding landscapes, the race appears on the list of the most beautiful cyclo-sportives in French Federation of Cyclism's calendar
On Saturday it was an all French men's podium at the third edition of UCI 66 Degres Sud cyclosportive in Southern France, with 2022 UCI Amateur Time Trial Champion Loick Dussol was fastest.
After 164 kilometers of racing, Loick Dussol outsprinted, Roger Gabriel, Alexandre De Marans and Florentin Belanger in a time of 4h 24m 2s.
It was Dussol's second in a row victory at the 66 Degres Sud cyclosportive having won in 2022.
In the women's Gran Fondo Axelle Dubau-Prevot was fastest in a time of 4h 37m 55s ahead of Julia Schallau and Severine Jouan Chavant.
In the Medio Fondo, Paul Ortavent was fastest in a time of 3h 55m 29s and for the women Cyndie Lacour was fastest in a time of 4h 6m 20s.
Riders finishing in the top 25% of their age/gender category automatically qualify to the race at the 2023 UCI Gran Fondo World Championships in Scotland next August.