Nowacki and Kolkowicz fastest at UCI Rafal Majka Granfondo in Poland
The second edition of Majka Granfondo grew to more than 1,000 participants as rain both days made it a challenging event. Rafal Majka rode the Granfondo and presented medals and trophies at the awards ceremony last weekend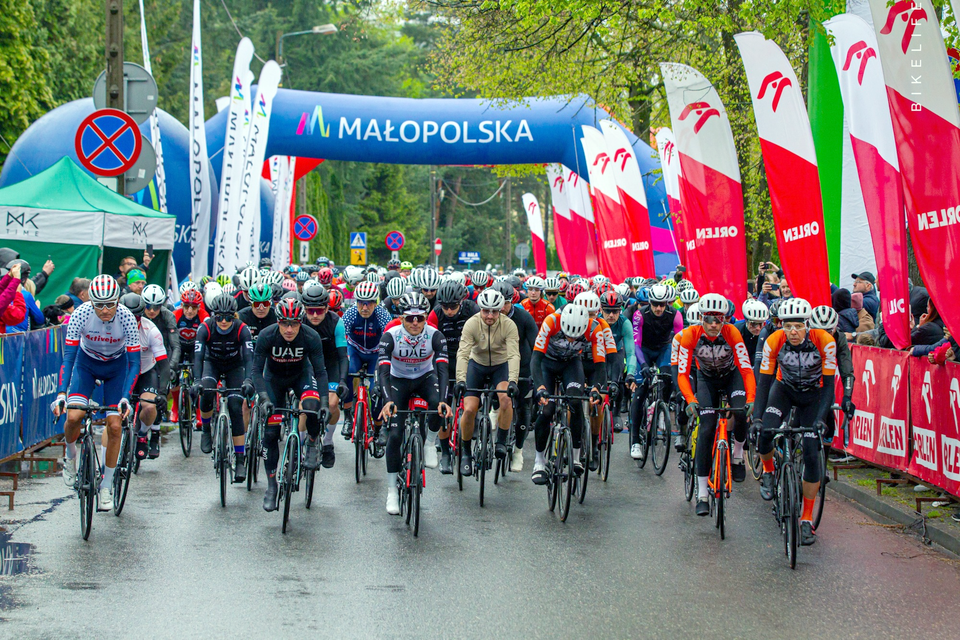 The 20km time trial on Saturday was won by former pro rider Marcin Karbowy (POL) in a time of just below 25 minutes and an average speed of 48 km/h on the mainly flat course with only a small climb in the start. Girts Gevers (LAT) finished second, 1m 3s behind Karbowy while Peter Nowacki (POL) got overall third at 1m 7s.

Kimberly Miller (GER) won the female time trial in a time of 28m28 and an average speed of 42km/h, 32 seconds ahead of Lisanne Immerzeel (NED) and Karolina Ruta-Korytowska (POL).

On Sunday, the 105km Granfondo with Rafal Majka at the start was challenging with roads with many climbs and a total elevation of 1,400m of climbing. Peter Nowacki (POL) outsprinted two compatriots to win in an average speed of 38.5km/h with Daniel Packi and Kacper Kistowski as second and third. The three got away after 10km on the first climb and formed a breakaway which went all the way to the finish line.

Karolina Kolkowicz (POL) was the first female in an average speed of 34.1km/h, four minutes ahead of Sonia Cieciel (POL) while Diana Huczkowska (POL) took overall third 11 minutes behind the winner.

The 72km Mediofondo was won by Bartlomiej Borsuk and Marianne Hald.
Link to 2023 Majka GranFondo Results: https://mktime.pl/wyniki-live