Michiel Minnaert and Martha Maltha fastest at the 2023 UCI Granfondo Vosges
Over 2,200 participants took part in either the Gran Fondo, Medio Fondo or Rando starting in La Bresse in the Vosges Mountains, France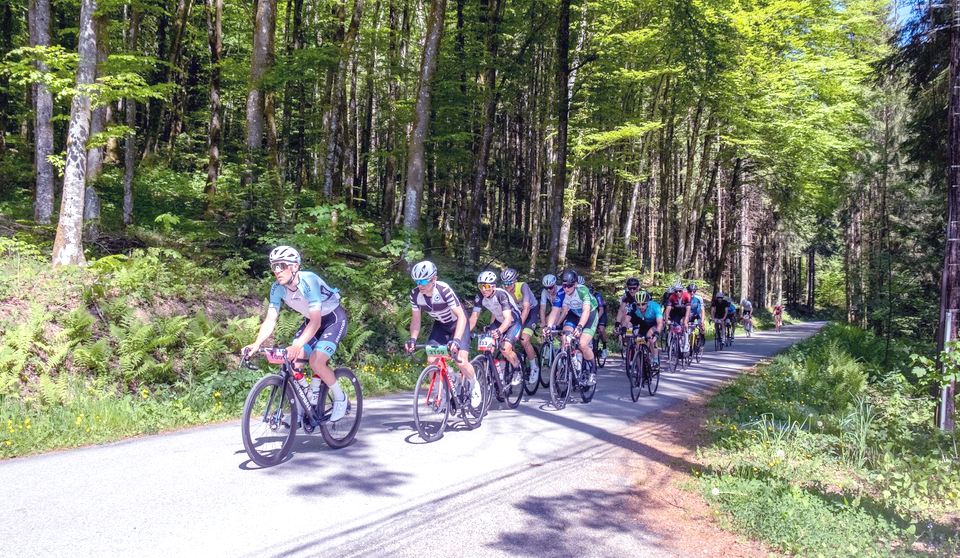 The event included a 175km Granfondo (3,500m), 122km Mediofondo (2,700m) and a 68km Rando (1,600m).
From the resort of Bresse Hohneck, the Granfondo climbed the Col des Feignes for a warm-up around the Nordic area of Lispach and its sumptuous lake. After a brief passage through La Bresse, riders climbed several passes, short but intense, with some very high percentages. In order, the Croix des Moinats (891m), the Hayes and Morbieux passes respectively at 875m and 791m and finally the Mont de Fourche (620m) after all these efforts, riders reached Plombières les Bains and a few kilometers further a well-deserved refueling.
It was rolling for about fifty kilometers with the climbs of the Col de la Demoiselle and the Pas de l'Âne. The respite wass short-lived and the finale promised to be "brutal", as riders tackled the Haut du Tôt nestled at 863m (several passages at more than 10%) to reach the last refueling. Then followed a rapid descent to Rochesson and the Col de la Grosse Pierre (954m). Back in La Bresse, riders tackled the last difficulty of the day: the 9 km of false flat going up to the resort of Bresse Hohneck (898m).
La Bresse in the Vosges Mountains has hosted MTB World Cup rounds, seen the Tour de France and hosted two stage finishes in the Women's Route de France and one in the Tour de l'avenir. Located in the heart of the Vosges Mountains, La Bresse is the new unmissable destination in the French cycling landscape.
In the men's GranFondo Belgian Michiel Minnaert was fastest in a time of 4:55:02 ahead of German Moritz Beinlich (4:55:32) and Belgian Bjorn de Decker (4:59:21).
In the women's GranFondo Dutchwomen Martha Maltha was fastest in a time of 5:26:58 ahead of German Julia Schallau 5:46:36 and Frenchwomen Aurore Pauchet (5:53:03)
Link to 2023 Gran Fondo Vosges Results: https://www.acn-timing.com/?lng=FR#/events/2141084146773468/ctx/20230514_gfvosges/cms/CAP