2023 UCI Gravel World Championships moved from Veneto to Treviso
The 2023 UCI Gravel World Championships will start at Lake Bandie near Treviso with finish in Pieve di Soligo, Italy on October 7-8, 2023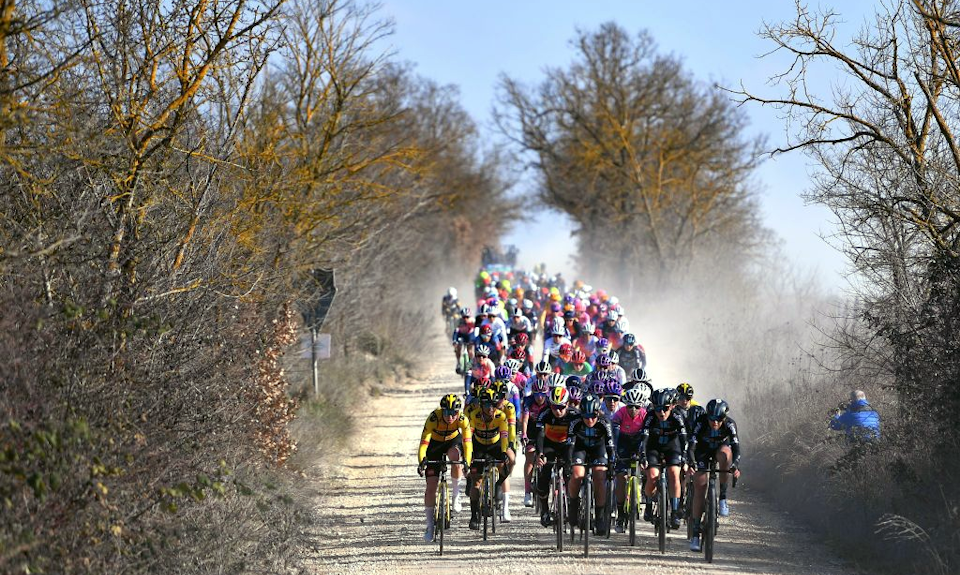 The women elite race on Saturday 7th October 2023 while the men elite have a longer 194km race on Sunday 8th October 2023. All races start in Treviso with finish in Pieve di Soligo.
Amateur and masters' riders can race together with the pros. They start in later waves as they battle it out for a world title in their respective age groups. Women age groups and men over 50 race on Saturday while men of the age groups 19 to 49 start behind the men elite on Sunday.
"The course starts with a long flat section, predominately on gravel, from Treviso to Pieve di Soligo where the athletes will pass over the finish line a first time," the UCI announced.
"They will then complete a loop including more paved sections and more elevation – thanks to several short steep climbs - before a second passage across the finish."
The final loop will start with a flat gravel section followed by two punchy ascensions in the final 20km, the last of which has its summit 6km from the finish line. In total, the riders will tackle more climbing than at the first edition of the UCI Gravel World Championships."
Last year the elite women's race covered 140km while the elite men's race was 194km long. Race distances and full race routes have still to be revealed.
"More details about the routes of the UCI Gravel World Championships will be released shortly," said the UCI.
Pedali di Marca, run by Massimo Panighel, will produce this year's event in Treviso. Panighel's event production palmares are robust, with Pedali di Marca having most recently produced the 2018 UCI Marathon MTB World Championships. The company has also produced numerous Italian mountain bike championships and Grand Fondos.
The UCI Gravel World series is a series of qualifier events in different countries that allows amateur cyclists to qualify for the World Championship by finishing in the top 25% in their age category. The UCI Gravel World Championships first took place in 2022 with a stellar field of pro cyclists sharing the start line with amateur riders.
In 2022, Gianni Vermeersch claimed the first elite men's title while Pauline Ferrand-Prevot secured the women's rainbow jersey.