2024 UCI Gran Fondo World Championships in Demark reveals Courses
The 2024 UCI Gran Fondo World Championships will take place in Aalborg in northern Denmark next August 28th - September 1st, 2024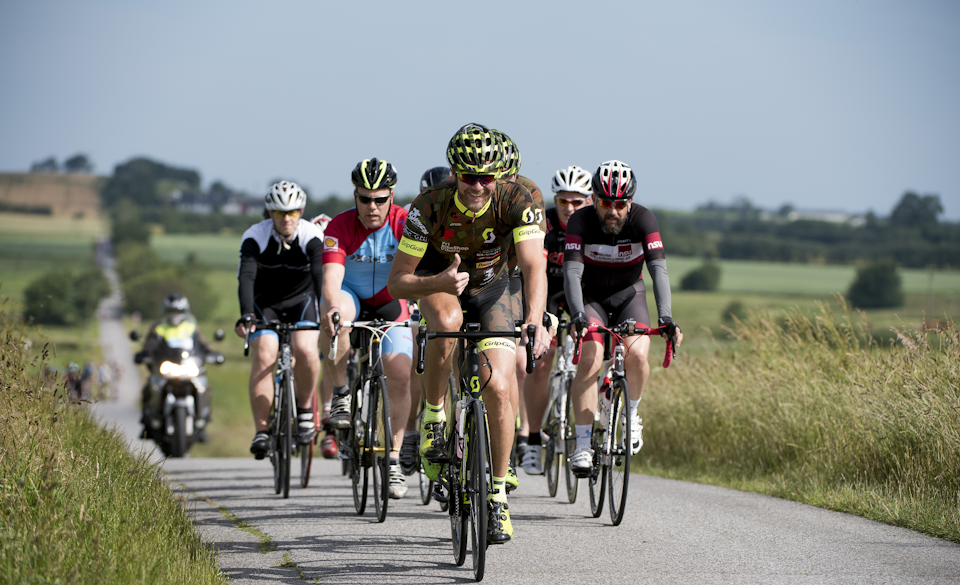 The event will consist of two disciplines: the individual time trial and the road races.
The routes have just been announced and will showcase the scenic and varied terrain of northern Denmark.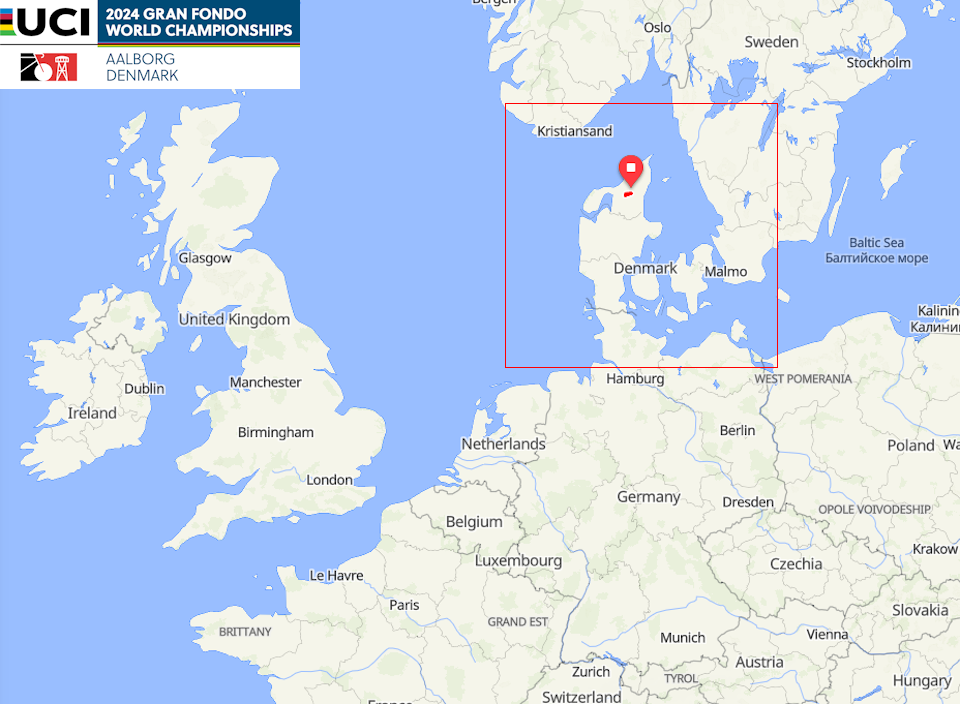 2024 UCI Gran Fondo World Championships Schedule
Wednesday, August 28
Opening ceremony and registration
Thursday, August 29
Individual Time Trial
Friday, August 30
Team Relay (To be confirmed)
Saturday, August 31
Rest day
Activities in Aalborg for participants, families and citizens
Sunday, September 1
Road Race (Gran Fondo and Medio Fondo)
2024 UCI Championship Time Trial
This course is a flat course and will have 133 m (418 ft) of undulating climbing. This makes the course perfect for Time Trial and ideal for new records, both personal and in the UCI Championships.
The course follows the beautiful coast along the Limfjord. In Denmark you have wind from west with approximately 220 days a year which means that you normally will discover a headwind on your way out and a nice tailwind on your way back to the finish line.
The course is almost identical to the course used in 2022 and 2023 for the National Championships in Denmark. In June 2023 Emma Norsgaard Bjerg, Movistar (stage winner of the 6th stage at the 2023 Tour de France – femmes) won the Danish national TT women's championship. Kasper Asgreen, Soudal-Quickstep (stage winner of the 18th stage at the 2023 Tour de France and winner of the 2021 Tour of Flanders) won the Danish national TT men's championship
Both these riders loved this course and their feedback was clear – this is a perfect Time Trial course!
Distance: 33 km and 133 m / 20,7 miles and 418 ft.
2024 UCI Championship Medio Fondo
The course will have a start and finish line in the heart of Aalborg, where you will find a cozy and bikefriendly atmosphere. This will be your chance to ride like the pros, as the Road Race will take place in the area where Jonas Vingegaard and Michael Valgren often trained as young riders.
Denmark can't provide big mountains but the course will have many small hills with technical sections and will challenge you with sustained efforts and continuous rolling climbs, suiting puncheurs and roulers. The wind could also be a big factor being close to the sea.
The race is primarily on good asphalt paved roads and one cobbled-section.
The Medio Fondo is 111 km long (69.3 miles) with 950 meters (3,116 ft) of climbing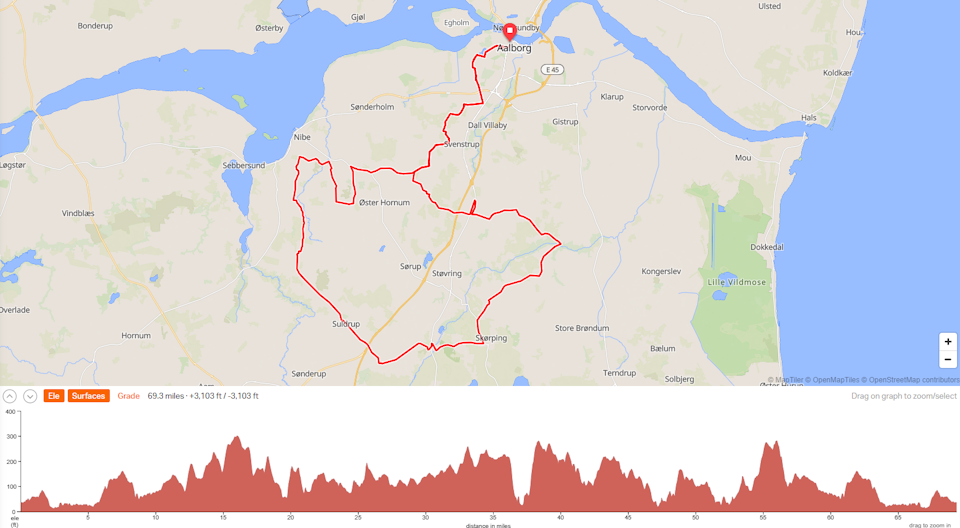 2024 UCI Championship Gran Fondo
The Gran Fondo is 148 km (92 miles) long with 1311 meters (4,300 ft) of climbing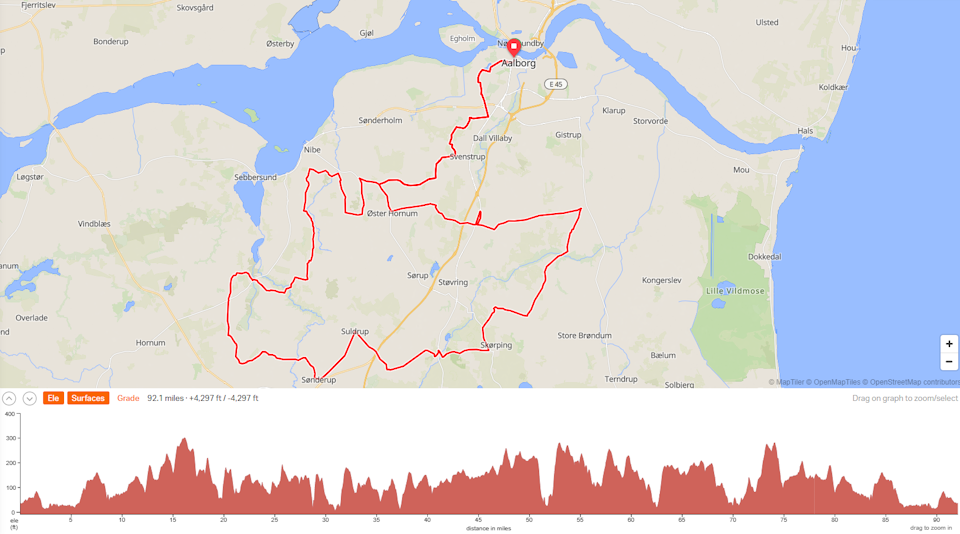 2024 UCI Championship Team Relay
The course for Team Relay will be in the beautiful surroundings by Musikkens Hus (The House of Music) and Aalborg Habourfront.
This course will invite maximum speed as it is flat and without technical sections. Also it is close to the city center so many spectators will find their way to cheer for the riders.
Distance: 2,2 km / 1,4 miles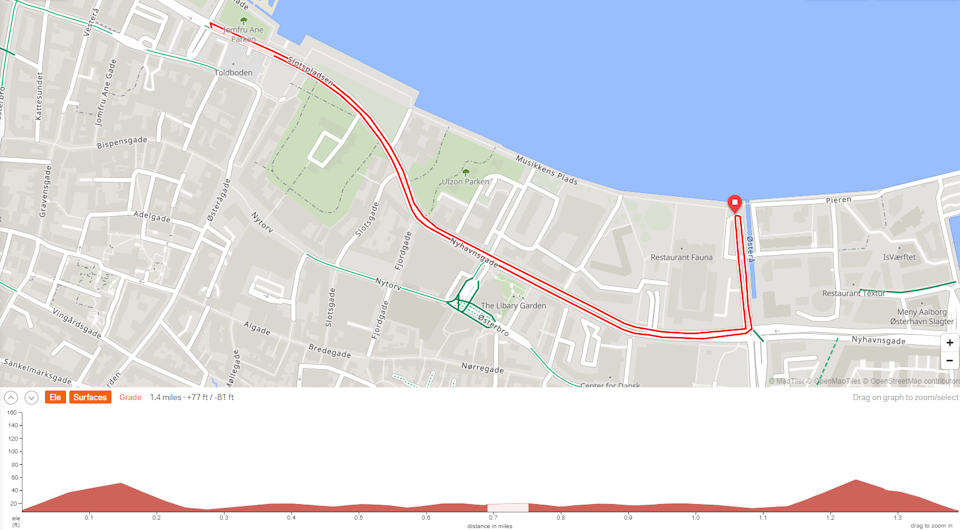 To participate in the 2024 UCI Gran Fondo World Championships, you need to qualify through one of the UCI Gran Fondo World Series events. There are about 25-30 events in different countries that offer qualifying spots for the top 25% of finishers in each age and gender category
For more information, please visit: https://granfondoaalborg.dk/en