The long course is 117 km and 1600 altitude meters and the short course is 65 km with 600 altitude meters. Both courses have at least 90% gravel and forest roads. The routes are new for 2022 and both the long and short course consist of a loop, to minimize the risk of driving wrong. For the 117 km route, the first half is quite fast and flat and the second half hilly and with poorer ground. It will be possible to put your own bottles / energy in a car that will be at the depot halfway for the long course.
We recommend bikes with at least 35 mm tires, eg mtb, bike cross, gravel or hybrid.
Includes energy bar & gel before start and buns and drinks after the event. Depot with the possibility to change your own bottles / energy long course.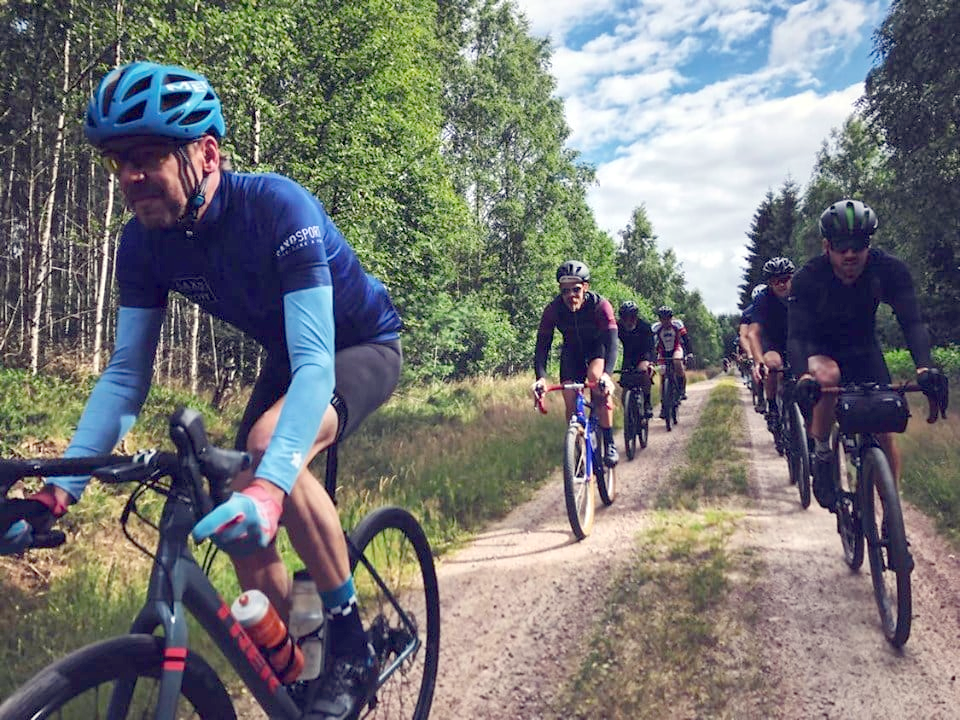 Bars & Gels free with entry, raffle prizes from Trek Bikes and Cycle Service Nordic